Whole of life insurance is a policy that guarantees to pay out whenever you die. Speak to an adviser who can help you find the right deal.
Key points
Can be much more expensive than term cover as a policy is guaranteed to pay out whenever you die
Ensure you need such a guaranteed payout before committing to a policy - there may be more appropriate investments to consider
Make sure you know whether premiums are fixed or variable
Find out if it's possible to cash in a policy and the fees involved
You won't see whole of life policies in Gocompare.com's online life insurance comparison service, but our partner Assured Futures[1] may be able to help you find a policy
A whole of life insurance policy can be considerably more expensive than a fixed-term policy because the insurer knows that it will have to pay out eventually.
Because it's guaranteed to pay out, a policy can also be known as whole of life assurance.
The vast majority of people don't need whole of life cover.
They only want a payout in case they die while their children are still dependants, or while their mortgage is still outstanding.
If that sounds like you then check out our article on term insurance.
But some people want a guaranteed payout whenever they die, in which case a whole of life policy may be right for them.
If you'd like to discuss your life insurance needs, then request a call back from our site or ring 0800 808 6907¥ for free, impartial advice from our partner Assured Futures.[1]
Gocompare.com's online life insurance comparison service only offers term insurance (up to a policy term of 50 years), but if you want a whole-of-life policy Assured Futures may be able to help you find one, or you could consider over-50s life insurance plans.
How does whole of life insurance work?
When you take out a policy you pay the insurer a premium that's typically in the form of a monthly sum, although it could be annual, or even a lump sum.
The insurer will use some of the funds to pay for the policy and will invest the rest.
So long as you keep paying the premium, you remain insured.
You might see that as one of the downsides - you'll probably need to keep paying your premiums into your old age.
Some policies only require you to pay premiums for a fixed number of years, after which you remain insured without paying anything else.
It all depends on the type of policy and the size of the payout.
Types of whole of life policy
There are two main types of whole of life insurance, maximum cover and balanced cover.
Did you know...?
The average claim paid out for whole life insurance in 2014 was £7,400[1]
99.8% of claims were paid
Balanced cover
Balanced cover is sometimes known as standard cover.
With this kind of policy, the provider sets a premium that's high enough to stay the same throughout the entire length of the policy.
So, as you get older, the cost doesn't increase. A chunk of your premium is invested, to provide additional cover as you age.
Maximum cover
Maximum cover can be cheaper than balanced cover at first, as most of what you pay goes on your policy rather than being invested on your behalf.
However, the insurer will review your policy after an agreed number of years and can increase premiums if you're more of a risk.
This means that, with a maximum cover policy, your premiums are almost guaranteed to rise as you age.
Alternatively, you may be asked to pay the same amount but see the amount of cover provided fall.
What to watch out for
The most important thing with any insurance policy is to read all the small print. That way, you understand all the exclusions and limitations of a policy, and your family won't be left with less than you expect.
Over 50s life insurance plans
Over 50s life insurance plans are a popular and specialised area of whole of life insurance.
The main selling point is typically that you're guaranteed to be accepted for a policy if you're aged 50-80.
If you're considering a policy, remember that all the downsides of whole of life policies need to be considered alongside the guaranteed acceptance and payout, and there are a variety of other options open to older people seeking life insurance.
Sometimes people fail to realise that their whole of life insurance premiums may be reviewed and find that they cannot afford the rising cost.
Make sure you understand if your premiums are fixed or changeable before you agree on cover.
You might decide that you want to cash in your policy before you die. If you think that's likely, make sure you choose a policy that allows you to do so - and find out what kind of payout you'd receive.
Sometimes the surrender value of a policy is far, far less than what you've paid in over the years.
Remember to think about changes in circumstance. For example, illness or redundancy may leave you unable to keep paying the premiums.
To deal with such eventualities, you may also want to think about critical illness cover and/or income protection insurance.
Who needs whole of life insurance?
There are a number of reasons someone might choose to take out a whole life insurance policy.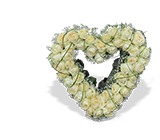 Probably the most common reason is to cover funeral costs, and there are some specific policies that cater for this. Read our article on funeral cover for more information.
But that's not the only reason. A parent whose child has some form of disability might decide to take out a policy to ensure their offspring can afford care once they're on their own.
Sometimes, wealthy individuals who plan on leaving a significant estate might decide to take out a whole of life policy that would cover the inheritance tax bill. That way, their heirs can receive the full amount.
There could be many other reasons why a whole life policy is right for you; it depends on your own particular circumstances.
It could even be that the life insurance policy is seen as an investment vehicle, to ensure there's an inheritance for any heirs.
If you want to leave your family a nest egg then you might be better off looking at self-insuring
If this is the case, note that - depending on how long you live - total premiums paid may be greater than the cash sum payable on death and if you stop paying your premium you may have to pay high fees, or even get nothing back at all.
Bear in mind that these can be extremely expensive policies compared to term insurance.
If you want to leave your family a nest egg then you might be better off looking at self-insuring - this means that, rather than paying regular premiums to an insurer, you could put your money into savings and Isas and/or other investments.
It's worth looking at the numbers before committing to a policy.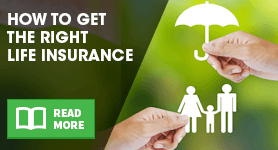 How to keep the cost down
Even though a whole of life policy will inevitably have to pay out at some point, it's still in the insurer's interests that you're healthy.
That's because the longer you live, the longer you'll be paying the premiums.
Because of that, you can keep the cost down by adopting a healthier lifestyle. Don't drink more than the recommended maximum and don't smoke.
If you can lose some weight and get fit, that could also help to reduce your premiums.
As with most life policies, the younger you are when you take out the insurance, the cheaper it is.
If you already have a medical condition or life-limiting ailment, you could find it hard to qualify for cover.
Many insurers will ask you to undergo a medical check before they'll insure you, so it's not worth trying to mislead them.
One of the easiest ways to reduce the cost is to compare a number of different providers.
You can do this via the Gocompare.com website or you can receive free, impartial advice from our partner Assured Futures.[1] Simply call 0800 808 6907.¥
By Felicity Hannah