You don't need to be Macaulay Culkin to take home a loan
Loans come in all shapes and sizes. Always consider whether a loan will suit your needs, and if you can afford to make the repayments.
Key points
Loan applications can usually be made online, over the phone or in person at your local branch
If you fall behind with repayments, a relatively small loan can easily snowball into a sizeable debt
A smart search with GoCompare prior to a loan comparison/application can help protect your credit score
Bank loans come in a variety of flavours, ranging from small amounts to consolidate existing debts to multiple thousands to help make a home renovation become a reality. 
Sometimes a relatively small personal loan - like £2,000 - might make a big difference to your budget, if used responsibly and paid back on time. 
As luck would have it, that exact example happens to be the subject of this very guide (what a coincidence!), and we've listed the ins and outs of £2,000 loans below for your reading pleasure. 
What types of loans are available? 
When it comes to finances, even the most stringent of money-savvy Brits can still fall on hard times. And sometimes a life can throw you a curveball that necessitates a need for change, be it a replacement car or a replacement boiler. 
Whatever you need your additional funds for, a loan may be worth considering to help you spread the cost. When it comes to £2,000 personal loans in particular, here are a few typical examples of the most popular lending options. 
£2,000 car loans 
Buying a car can be a serious drain on your savings, especially if it comes about as an unforeseen necessity rather than a premeditated change. A £2,000 car loan could be the difference between buying a car as an economical quick fix and adding a long-term addition to your driveway. 
On the other hand, it's important to remember that a loan should be seen as a last resort and not an excuse to needlessly overspend. Exercise caution and don't spend more than you can afford to pay back. Reckless lending could lead you and your car down a road of debt. 
£2,000 debt consolidation loans 
Debt consolidation loans are a means of bringing existing debts under one roof. 
Merging multiple external loans into one monthly payment can be a useful way of paying off a high-interest debt, while it can also help you track the specifics of the loan terms far more easily.  
However, it's important to remember that a debt consolidation loan may have a different rate of interest than your original terms, and may not be financially beneficial at all. Be sure to check the specifics, make sure you can afford the repayments, and don't borrow more than you need before you consolidate. 
£2,000 home improvement loans 
Britain's love for home improvements hasn't dwindled in recent years. It's actually shot up exponentially over the last decade in particular, according to the Office of National Statistics. If you happen to fall into that category of household development lovers, and don't have the finances saved, a £2,000 home improvement loan could be an option worth considering. 
While many Brits naturally gravitate towards the most cost-effective solution to a home maintenance issue, the economical option isn't always the most wise and can lead to further problems (and expense) down the line. However, home improvements projects have a tendency to run over budget, so be vigilant and be sure to budget accordingly before you consider a loan. A simple revamp of the homestead can turn into a serious drain on resources with surprising ease. 
As always, make sure you can afford to keep up with repayments on the loan, and think carefully about whether the home improvement will add value to your home. 
Applying for a £2,000 loan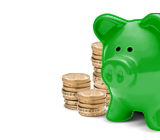 With internet banking hotter than its ever been, finding a loan online from a lender can be straightforward. 
If you've considered all your options, made sure you can afford the repayments and are looking to apply for a £2,000 loan online, you may find yourself with the money in your account within hours. This is particularly common when approaching lenders that you also bank with.
Before you apply, it's well worth taking a drive by the GoCompare smart search. Our smart search tool highlights the various loans you may be likely to be approved for, including any pre-approved loans you may eligible for as well.
Outside of online banking, you can usually make a £2,000 loan application over the phone or in person at your local branch. The latter could be particularly useful as you may be given additional advice that steers you away from a loan and onto a better financial option altogether. 
Can I top up my £2,000 loan? 
One of the fortunate things about taking out a small loan is that, more often than not, there is plenty of room to manoeuvre if necessary. 
If you find that £2,000 isn't quite enough for the task at hand, there's typically the option to top up. 
Topping up a loan usually comes in two forms: either taking out an additional loan to supplement the original, or taking out a new loan to cover the initial amount plus extra (eg a £3,000 loan to cover the original £2,000 and £1,000 more). 
Be careful not to fall foul of any possible early repayment charges while bringing existing loans to a close. Always check out all terms and conditions and do your sums before deciding whether to top up.
It's worth noting that most banks do have limitations to their top ups, which can vary from one lender to the next. 
Some banks impose a cap on the overall sum borrowed at one time, while others limit the number of loans themselves, so try and keep that in mind before you borrow. 
See also:
Top tips for getting the most out of your loan 
Whether you plan on taking out a £2,000 loan over two years or a £2,000 loan over five years, it's important to remember that a loan is to be paid back with interest. 
Money lending can be a dark path to explore if you're not disciplined with the repayment schedule, and savvy when it comes to the interest rates you're paying. 
If you're dead set on taking out a loan, be realistic and don't borrow more than you can afford. Falling behind on repayments can lead to charges, fees and negatively impact your credit score - leading you even deeper into debt than you may have bargained for.  
To avoid rejected loan applications negatively affecting your credit rating, knowledge of the loans you'll likely be green-lit for can help protect your score. Be smart - take the smart search for a test drive first. 
By Martyn Grant