Want to know more about £3,000 loans? You're in the right place...
Find out more about £3000 loans including lending with bad credit.
Key points
Always make sure you can make repayments on a £3,000 loan
Shopping around for a better rate may save you some cash in the long run
Peer-to-peer lending may be an option for you
While at the time of writing (April 2018), interest rates remain at an all-time low, it can take a bit longer to save a few thousand pounds for a car, home improvements or a rainy day. 
But with careful planning, you might be able to get a low rate on a personal loan to help make your purchase. 
Find a personal loan for £3,000 
If you're strapped for cash and looking to get a £3,000 loan, you can take full advantage of the current price war between lenders who will be battling it out for your custom. 
Take caution though... Even a relatively small loan of £3,000 could land you in hot water if you don't budget properly and plan carefully to make sure you can afford the monthly repayments. 
You could also be left kicking yourself if you don't spend the time shopping around for a loan to suit your individual needs and circumstances. 
A £3,000 loan could cost you less with one provider than another, depending on interest rates, fees and payment schedules. 
A loan isn't a one-size-fits-all type of finance - you need to check it measures up before you commit.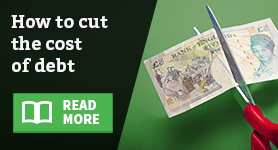 What are my options? 
Whether you're making a large purchase or consolidating your debts, a personal loan is the most typical choice - often known as an unsecured loan. 
It's a simple process: you borrow a specified amount from a lender and agree to pay it back by a given deadline. Interest is charged on the fixed monthly payments, thus increasing the total amount borrowed. This enables you to pay for a good or service upfront, but spread the cost of the purchase over the term of the loan. 
Other common options include secured loans – secured against an asset, usually your home – or extending your mortgage. 
Peer-to-peer lending is an innovative and fast-growing area that's worth considering alongside more traditional options.  
Also known as crowdfunding, this type of loan is similar to what you'd get from a bank, but can be cheaper and may have a more flexible repayment schedule.  
Another option to consider is getting a 0% interest credit card instead of a loan.  
You'll need to budget to pay off your debt by the deadline though. If you don't, you could end up paying a lot of interest on your balance.  
It's worth carrying out a credit check to find out what your score is before you apply for any loan or credit card. If you're rejected, it may have an impact on your credit score.  
What if I have a poor credit score? 
A soft search finds out your credit score, but without leaving a trace for future lenders to see on your file. 
You can perform a soft search (also known as a smart search here at GoCo) to find out which loans you're most likely to be accepted for.  
If you're applying for a loan but are worried about a bad credit history, there are still reputable specialist lenders willing to do business with you – so there's no need for you to turn to fishy payday loans or loan sharks. 
The golden rule 
See also:
Debt consolidation loans
Home improvement loans
If you're looking for a loan of £3,000, there are many options available to you, as outlined above.  
But that doesn't give you carte blanche to start piling on the debt. Be completely honest with yourself: can you really afford it?  
The golden rule of borrowing is to borrow as little as you can and pay it back as quickly as you can.
Overstretching can put too much pressure on your finances, and might not factor in potential changes in your circumstances. 
So - before committing yourself to a £3,000 loan - make sure you can hit your repayments, based on an estimation of what you can comfortably afford. 
Keep your ear to the ground for offers and use comparison websites like us to compare loan rates.  
By Catherine Evans