Feeling a loan? GoCompare!
Whether you're doing up the homestead or upgrading your daily runaround, a £5,000 personal loan could be useful, if used responsibly.
Key points
If you fall behind with repayments, a £5,000 loan can easily snowball into a sizeable debt
Loan applications can usually be made online, over the phone or in person at your local branch
A smart search with GoCompare prior to a loan comparison/application can help protect your credit score
In 1987, Michael Jackson famously released the anti-media single, 'Leave Me Alone'. While that probably wasn't meant in the context of financial support, that same line can ring true for many loan hunters seeking funds across the UK. 
While the motives for borrowing money will vary from person to person, loans for £5,000 are a common request for lenders and banks nationwide. So, with that in mind, let's channel our inner Loan Ranger and delve into the world of £5,000 loans. 
What types of loans are available? 
Loans are available from a variety of sources across the UK, ranging from name-brand banks and building societies to credit card providers and payday loan companies. Although extra-special caution should be applied to the latter.
When it comes to £5,000 personal loans in particular, here are a few typical examples of the most popular lending options the British public tend to lean towards. 
£5,000 car loans 
Whether you're looking to buy a new car out of choice or simply need to replace a car that's past its sell-by date, changing your vehicle can be an expensive task. Worse still, if a necessary change also happens to fall in a period when funds are low, the whole process can be extremely stressful to boot. 
A loan could be cheaper overall than the finance offered by a car dealer. As such, a £5,000 car loan is a popular option for those looking to make a car purchase. What's more, having the funds to pay for a car outright can put you in the driver's seat when it comes to talking price with a car salesman.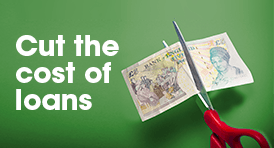 However, borrowing money to buy a car can easily get out of hand, if you let it. It's all too easy to borrow more than you need, or commit to a car where you may struggle with the upkeep once you drive it off the forecourt. After all, car insurance and general maintenance don't come cheap. 
Think carefully about how much you need to borrow, and whether you can afford the repayments - as well as the day-to-day costs of running the car. It could lead you down a bumpy road if you don't. 
£5,000 debt consolidation loans 
Many find combining several loans into one can be a useful approach to organising their borrowing. Handling a single monthly payment can allow for greater clarity and less confusion when it comes managing repayments. What's more, consolidating debts can also help lower the rate of interest from another high-interest debt, eg a high-interest credit card that has exceeded its interest-free period. 
If you're looking to merge your debts into one, it's worth remembering that interest payable does vary depending on the provider and the amount borrowed. In fact, a debt consolidation loan may have a higher rate of interest than your original loans. As such, always check the small print and do your sums before you consolidate – you may be better off without. 
£5,000 home improvement loans 
Home improvements are a common expense for homeowners across the nation, and a great option for anyone looking to give their living quarters a facelift. From a lick of paint to a completely new bathroom, household revamps come in many forms and can be equally wide-ranging in cost. 
While spending beyond your means can be reckless at times, it's important to remember that the cheapest option may not be the most economical in the long-term. Cheap labour and/or materials may require additional work later on and could cost more overall. If you're considering a home renovation that requires a hefty price tag, a £5,000 home improvement loan could be one potential option. 
A sensible loan coupled with a solid budget can help you prepare for a home improvement project. However, even the most disciplined project can run over budget. A simple revamp of the homestead can easily turn into a mounting debt, so be sure to approach with caution.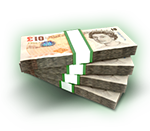 Applying for a £5,000 loan 
The rise of internet banking has made applying for a £5,000 loan online a seemingly accessible and inviting process. It's a tantalising thought that the money could be resting in your account within mere hours of application. 
If you compare using our smart search, you can see your chances of being accepted for particular loans, and do so without hurting your credit score. More on that later.
If you're not a fan of internet banking and are wondering how to get a £5,000 loan offline, don't panic – this is well-trodden ground. You can still apply for a £5,000 loan over the phone or in person at your local branch. 
However, while the process itself may be tempting, it's important to remember that you may still get declined, which can negatively affect your credit score. 
Can I top up my £5,000 loan? 
Should you find that your initial loan of £5,000 isn't quite enough to cover the task at hand, most lenders offer the option to top up your loan with additional funds. 
While loan top ups aren't uncommon, the form they come in does vary. Depending on your provider and your circumstances, top-up loans either come in the form of an another loan additional to the original or as a new loan to cover the overall sum altogether. 
It's worth bearing in mind that some loans come with early repayment charges - so these need to be factored in when considering whether it's cost-effective to top up.
It's also worth remembering that limitations do often apply, eg it's not unusual for there to be an overall cap on the total sum borrowed at one time. Meanwhile, some providers also limit the number of active loans you can have ongoing at once and make sure you're certain of the interest rate you'll be paying.  
Top tips for getting the most out of your loan 
If you're considering applying for a £5,000 loan, it's important not to borrow more than you can afford to repay. 
Late payments will come with fees attached and could see you fall even further behind. After that, it's very easy to slip into a hole financially, some of which can be increasingly difficult to climb out of. 
The length of the loan can also affect your monthly repayments. For instance, taking out a £5,000 loan over three years will attract a higher monthly repayment than a £5,000 loan over five years. However, a longer loan will likely lead to more interest payable overall, so paying off a loan sooner than later could ultimately save you money. 
Regardless of which loan you opt for, the GoCompare smart search is a valuable tool worth using. 
This allows you insight into which loans you may be likely to get the green light for and - more importantly - which ones you may be declined for.
Knowledge of this can help protect your credit rating if you do go ahead and apply for a £5,000 loan. In addition, the smart search itself doesn't affect your credit score at all.
By Martyn Grant