Could you become a loan ranger with Barclays?
For those looking to make a big ticket purchase, could a Barclays loan be a worthy option for anyone looking to expand their financial options?
Key points
We currently don't offer Barclays loans. But it's always an idea to shop around before diving in – a loan's a big commitment
Application for a Barclays loan can be made online, via the app, over the phone or in person at your local branch
A smart search with GoCompare prior to a loan comparison/application can help protect your credit score
Barclays plc has been a firm fixture of the finance industry for centuries, with roots of the company tracing back over 325 years. During that time, the London firm has become one of the leading banks in the entire world.
Naturally, money lending plays a big part in its day-to-day business, from credit cards to mortgages. 
The introduction of the Barclayloan in 1971 saw Barclays throw its hat in the loan market. Today, personal loans are right up there as one of the company's primary financial services. 
What types of Barclays loans are available? 
Well, at the time of writing, no Barclays loans are available through us. But we'd always suggest comparing all your options before making any kind of financial commitment.
With a laundry list of options available, Barclays offers a wide variety of loans to potentially suit your monetary needs. In April 2018, Barclays loans typically sit between the £1,000 and £25,000 mark. However, customers are welcome to apply for funds up to £50,000, if needed. 
Whether you're looking to renovate the homestead, pay off a looming debt or replace a car that has taken a premature trip to the scrapyard, Barclays may have the loan for you. 
Before we go on, it's worth noting that taking out a loan isn't a decision to be taken lightly. You have to be certain that you can make your repayments on time, or you'll face charges which stack up quickly. There's no saying it'll be a quick or easy process, and approval is usually dependent on a good credit rating. 
With that in mind, here are a few of the most common loan options available from the banking juggernaut. 
Barclays car loans 
Buying a new car or fixing up your current runaround can be an expensive process, making it all the more difficult if these car expenses come out of nowhere. Having additional funds at their disposal is often the flexibility customers need to get back on the road. 
Don't assume that you'll be accepted straight away, if at all. But if approved, a Barclays bank car loan will often be transferred with immediate effect, allowing borrowers access to the funds right away. Having the money good to go can give customers the additional confidence to bargain with car dealers when it comes to showroom haggling. However, it's important to always consider all other options before taking on a large amount of debt.
Barclays debt consolidation loans 
Debt consolidation loans are a way to take control of finances if someone's borrowed money from different lenders and are struggling to juggle the repayments. Consolidating multiple debts lets borrowers manage these bills in one single loan. 
However, while it may make things easier to manage in terms of clarity and tracking monthly outgoings, it may also involve charges and/or higher interest rates. Be sure to check the associated fees beforehand to avoid inadvertently inflating your own debt. 
Barclays home improvement loans 
The home improvement industry has been a booming market over the last couple of years. 
Sadly, home renovation doesn't come cheap. The costs associated with a new bathroom, kitchen or living room can leave a hefty dent in any savings account. If you've been given a quote from a contractor, it's possible to apply for a no-obligation Barclays loan quote instantly. But obviously weigh up your options before taking the plunge and getting the scaffolders round.
How to get a loan from Barclays 
Getting a loan from Barclays is likely to be a smoother process if you already have a Barclays current account. Some customers may even be eligible for a pre-approved loan, and Barclays account holders can check their provisional loan limit before they even apply. This won't affect their credit score either. 
Even if you don't bank with Barclays, you can still apply for a Barclays loan if you have another Barclays account or product, such as a Barclaycard. You can apply for a Barclays loan online or via the app. However, it's worth noting that not everyone is eligible as certain restrictions do apply. 
If you prefer the personal approach, you can also apply for a Barclays loan over the phone or in person. This option can be particularly useful if you run into trouble when applying on the website, while it can also help identify options if you're trying to find a Barclays loan for poor credit. 
Can I top up my Barclays loan? 
Life has tendency to throw us a curveball from time to time, catching you off guard when you least expect it. Financially, this can be a nasty surprise that can see a budget stretched beyond its limits. This is why Barclays allows its customers to extend their loans if need be.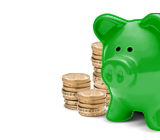 If you have an existing loan with Barclays, this can even be done online if the overall sum is less than £50,000. So if you're renovating your home and the project goes over your initial budget, don't worry about having to live in a half-finished home until you win the lottery. 
It's worth noting that Barclays operates their loan top-ups by essentially creating a new loan to pay off the original with the added funds on top. So if you wish to borrow an additional £5,000 on top of a £10,000 loan, Barclays will open a new loan for £15,000. 
As this process involves starting a 'new loan', it could also involve a different interest rate from the original. Be sure to keep an eye on the small print to avoid paying more in fees than you had initially agreed to.
And if you're struggling to repay your loan, talk to Barclays as soon as possible so they can help you manage your repayments without spiralling into even more debt.
Top tips for getting the most out of your loan 
While the allure of an inflated bank balance can be a strong attraction indeed, a loan from Barclays - or indeed any lender - can be a harsh mistress. Failure to maintain payments can accrue a hefty fee, while borrowing more than you need can invite unnecessary spending of funds you will inevitably have to return with interest. 
It's also worth noting that loan rates fluctuate depending on the amount you want to borrow, so don't be drawn in by the first figures you see - you may wind up with a drastically different sum than what's advertised. 
In general, advertised APRs are only available to 51% of those approved for the loan. Which leaves the possibility that you may fall into the 49% - or not be accepted at all. 
Prior to diving into the loan pool, it's worth dipping your toe into the GoCompare smart search to check the water first. The smart search application should hopefully display a list of relevant loans and your likelihood of approval, including any loans you may be pre-approved for. 
While a rejected loan application can negatively affect your credit score, our smart search won't affect your credit rating at all, so it's well worth dipping into before you take the plunge. 
By Martyn Grant