Bridging loans offer short-term finance for buying a property before your longer-term funding comes through. Find out about terms, rates and risks.
Key points
Bridging loans are a short-term loan option aimed at property buyers
They're often used to 'bridge' the gap between incoming funds from a sale and outgoing funds for a purchase
They should be a last resort due to high interest rates and fees
They're available from mortgage brokers and advisers
Gocompare.com DOES NOT currently offer a bridging loan comparison service
Bridging loans are a short-term finance option, typically used by property buyers to 'bridge' the gap between the sale of their current home and completion date on the purchase of their next home.
These loans let homeowners who are struggling to find a buyer move into a new property before selling their existing home.
This would mean that the person taking out the loan will own two properties for a short time, potentially leaving them with a large amount of secured debt that could make finances precarious.
Who are bridging loans for?
Consider this example... You own a £280,000 house and have an outstanding mortgage of £150,000.
You want to buy a house for £400,000, but need to move quickly - within six weeks, say.
Selling your home in that time would be impossible, and while you have savings of £20,000 to cover the expenses and fees, you still need to borrow money to buy the house.
You can't get another mortgage until your home is sold, so you might consider a bridging loan to cover that period of time.
As well as buyers who are struggling to sell their existing homes quickly enough, bridging loans can be useful for someone who's in a chain and part of it collapses - a bridging loan could salvage the rest of the chain.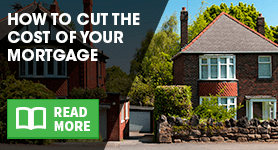 This type of loan could also help someone looking to buy then sell quickly after renovating a home, or people buying property at auction who need to get their finances in order and can't arrange a traditional mortgage in time.
Bridging loan interest rates and fees
When taking out a bridging loan you could face much higher interest rates than with a traditional mortgage and, as the loans are short-term, rates are sometimes expressed as the rate per month.
For instance, a rate of 1.5% a month translates to 18% APR.
There can also be hefty administration fees involved - a fee of 1% to arrange the loan and another 1% to exit from it would add £3,000 to a £150,000 loan, before you even take interest into account.
Charges can be placed on the property you want to sell, the property you want to buy, or both
Types of bridging loan
Fixed and variable rates
Just like mortgages, bridging loan rates can be fixed or variable.
A fixed rate means the same interest rate is applicable across the term of the loan, so each monthly payment will stay the same.
Variable rate bridging loan means that the interest rate may change, so your payments could go up or down.
First charge and second charge
When you're offered a bridging loan, you'll be told it's either a 'first charge' or 'second charge' loan - this simply denotes who has priority of repayment if you default on the loan.
So, if you take a bridging loan to buy your next home but you still have a mortgage on your current home, your mortgage will be a first charge loan against your current home.
The bridging loan may be a second charge loan on your current home, meaning it also takes your current home as security, but your mortgage will take priority for repayment if your home is repossessed.
Alternatively, the bridging loan could be used to pay off your original mortgage, in which case the mortgage is settled and your bridging loan is registered as a first charge loan.
It would also be a first charge loan if it instead takes the property you're buying as security.
It'll be stated in your loan documents whether your bridging loan is a first charge loan or a second charge loan, and which property it's using for security.
Charges can be placed on the property you want to sell, the property you want to buy, or both.
In the latter scenario, the bridging loan will use both properties as security, so both would be at risk if you fell behind on payments.
Given the complications and potential consequences, you may want to consult a financial adviser before considering taking out a bridging loan or putting any charges on your property.
Closed-bridge and open-bridge loans
A closed-bridge loan is for people who have a clear exit strategy on their loan set for a fixed date - for instance, someone selling a property who's exchanged contracts, but is waiting for completion to happen to get the money to repay the bridging loan.
Bridging loans are expensive, short-term solutions that have their place in the market but can cost a fortune if something goes wrong with your plans for repayment
Matt Sanders, Gocompare.com
An open-bridge loan is a far riskier strategy, as it has no set date for settling the loan.
Such a deal would typically be used by buyers who find a house they want to buy but haven't yet sold their existing home, or an investor buying a property to renovate before selling it and repaying the bridging loan.
How do I get a bridging loan?
Bridging loans are available from mortgage brokers and advisers – they aren't widely available and aren't usually offered by high street banks.
Bridging loans also aren't available via comparison websites as they need to be tailored to your specific financial situation and needs.
Although bridging finance is generally quicker to arrange than a mortgage, lenders will still make thorough checks into your credit history, your mortgage commitments, the value of your current home and of your prospective one.
Popularity of bridging loans
The uptake of bridging loans has grown in recent years, with banks and building societies becoming slower and more reluctant to lend on mortgages and sales becoming a more protracted process.
With the introduction of the Mortgage Market Review (MMR) rules in April 2014, mortgage applications became a longer process, raising the possibility that bridging loans may become more popular still for time-critical purchases.
As noted, though, rates for bridging loans can be very high, as can the administration fees for entering and exiting, so wherever possible buyers may prefer to be patient with a traditional mortgage application.
Alternatives to bridging loans
In most circumstances a bridging loan should be a last resort.
Advice on mortgages
Follow the instructions on our mortgage page for fee-free, award-winning advice
Other options to explore are remortaging, second mortgages and perhaps even personal loans for situations where the full purchase cost of the home doesn't need to be financed.
"Taking out a bridging loan can be really risky," said Gocompare.com's Matt Sanders. "You're relying on a positive decision to repay the bridging loan, which will have significantly higher rates and admin fees.
"It's important that customers proceed with extreme caution when looking into bridging loans. They are expensive, short-term solutions that have their place in the market but can cost a fortune if something goes wrong with your plans for repayment. Customers should go to a regulated adviser who can best assess their needs."
Are bridging loans regulated?
If secured by a first or second charge, it's likely the bridging loan is regulated by the Financial Conduct Authority (FCA).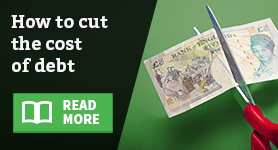 How the loan is regulated, however, will depend on whether it's secured by a first or second charge.
First charge mortgages are regulated by the FCA's Mortgage Conduct of Business rules, while second charge mortgages fall under the FCA's Consumer Credit rules.
The divide in FCA regulation of first and second charge mortgages is due to change with the implementation of the Mortgage Credit Directive in March 2016, when second charge mortgages are set to fall into the same bracket as first charge mortgages.
A spokesperson for the FCA said: "There will also be various other changes to our mortgage rules as a result of implementing the directive, but most bridging loans will not be affected by these changes, as they are exempt from the directive."
By Emily Bater
[SeanSocialShare]