It makes sense to pay as little as you have to for a loan, so try our tips for cutting the cost of debt and borrowing.
Key points
Loan interest is almost always higher than savings rates - try to pay down debt, starting with the most costly
Work on improving your credit record to gain access to the best loan deals
Consider the full range of borrowing options and use soft search tools to shop around for the right one
Larger loans generally charge less interest than smaller ones, so it can make sense to consolidate debt
The sooner you repay your debt the less overall interest you'll be liable for - but you need to watch out for early redemption charges
Whatever you need to borrow money for, you'll want to find the cheapest way to do it.
After all, the cheaper the credit, the more of your money goes towards clearing the debt.
Improve your credit score
One of the clearest and most positive ways to cut the cost of debt is to work on improving credit scores which companies hold on you.
Doing this will help you gain access to the more attractive rates and deals on the market.
This could save you money whether you're looking for credit for the first time, or reorganising debt to cut the amount you currently pay.
Choose the right loan product
The cheapest form of borrowing will depend on how much you need and for how long.
The right loan product will depend on your circumstances, so make sure you shop around and compare - here's a brief rundown of the options.
Authorised overdrafts
If you need a few hundred quid for a relatively short period of time then an authorised overdraft on your current account is worth considering.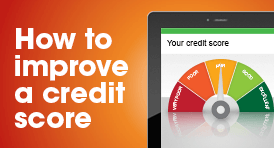 Many banks offer small, interest-free overdrafts - just make sure you talk to your bank before slipping into the red because otherwise the penalties can be severe.
Gocompare.com's innovative midata current account comparison service can help you work out exactly how much bank charges for things such as overdrafts are costing you.
Credit cards
The interest on credit cards can be much higher than with a personal loan, but some cards offer an interest-free period for new purchases and others provide a lengthy interest-free introduction for balance transfers (when you move debt from an existing credit card).
Prioritise paying off your most expensive debt without risking not being able to meet the minimum payments on your other essential commitments
You should be confident that you won't be tempted to leave the debt on the card for longer than the introductory period, or you risk this being one of the most expensive ways to borrow money.
Loans and mortgages
You'll typically find that the larger the debt, the lower the interest rate you'll be offered.
This means that - if you have a number of smaller loans, credit card debts and store card debts - it may be cheaper to consolidate them into a loan or mortgage deal.
Peer-to-peer lending
Peer-to-peer lending is becoming increasingly common and accepted in the world of mainstream finance, and loan rates can be attractive.
As with mainstream loans, you'll generally find that if you have a poor credit history you'll have to pay more to secure and service your debt.
Credit unions
Credit unions often exist in order to lend to lower earners who may struggle to get a loan from a high street bank.
In some instances interest rates can be high, but these are products for people who wouldn't qualify for the best loan deals and who might otherwise turn to payday loans or risk falling into the hands of loan sharks and dodgy doorstep lenders.
Make a soft search for credit
When you've decided on the sort of loan or other credit product you want, use a smart search tool such as the one available with Gocompare.com's loans comparison service.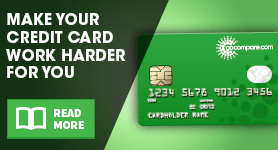 Such a tool allows you to make what's known as a soft search which will show you the loans you're likely to be accepted for before you proceed with an official application.
A soft search will not impact on credit reports held about you and will help minimise the possibility of damaging such records as a result of failed applications.
Cutting the cost of existing debt
Prioritise debt
Make a list of all your unpaid debts, which may include things like loans, finance deals, credit and store card balances, and the big one, the mortgage.
Prioritise paying off your most expensive debt without risking not being able to meet the minimum payments on your other essential commitments.
Repay before you save
If you're in debt but you have savings in the bank, bear in mind that you're almost certainly paying more for your loan than you're earning in interest.
You may well be better off using the money to repay all or part of your debt, although you should think carefully before using your emergency fund to repay loans early.
Everyone needs a rainy-day pot - typical advice is to try to build up around three-to-six months' worth of wages. But after that, think about using savings cash to repay any expensive debt.
Repay early
As you make repayments each month, part of your money is simply taken in interest while the remainder pays down your debt.
Clearing your debt early will almost always save you some money, so if possible try to make overpayments.
The sooner you end the loan agreement, the less you'll pay overall - remembering that you must factor in any early repayment fees when you're working out your potential savings.
On 2 December, 2014, Gocompare.com analysed 126 personal loan products listed on the matrix of independent financial researcher Defaqto and found that a significant number imposed additional fees for overpaying or repaying early.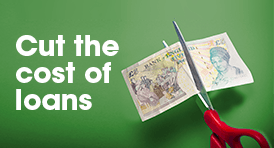 Of the 126, 44% applied early repayment charges to any overpayments made, while only 28% had no fee for early redemption of the entire loan.
Check with your provider what penalties are imposed for making overpayments, or ask for a redemption statement before settling the full amount to make sure this course of action is worthwhile.
There are a few additional things to bear in mind, though. If you took out a loan before June 2005, then there's a risk that clearing your debt early would be a costly mistake.
Lenders used to be allowed to allocate more of your early payments towards the interest accrued over the lifetime of the loan, meaning if you repaid early then you'd have more debt to clear than you may think.
If your debt is that old then talk to your bank about how much remains before you make any decisions.
You should also think carefully before paying more than you need to in order to clear any government-supplied student loans you may have.
You might be surprised by how much you could save on the cost of your loan by moving it or making overpayments – even if there are extra charges for doing so
Money Advice Service
Such loans have a relatively low interest rate and - depending on your circumstances and career progress - it's possible that they may never have to be paid back at all.
Consolidate debt to cut costs
Many lenders typically charge a smaller amount of interest on a larger loan.
That means that it can be possible to save money by consolidating smaller debts into one big debt, something that can also be more convenient as you'll only have to deal with one creditor.
It's a popular reason for taking a personal loan, and of the 126 personal loans listed on Defaqto in December 2014, 83% allowed the loan to be used to consolidate debts.
Remember, though, that it's essential to work out what early redemption charges you might have to pay on your existing borrowing, so you know if you're actually saving cash overall.
If you do take out a debt consolidation loan, it's a really good idea to then cancel any credit and store cards so that you don't end up with one big debt AND lots of smaller debts - cut temptation off at the root!
Think about remortgaging
Arguably the ultimate form of debt consolidation is to think about using the loan that's often the largest - your mortgage.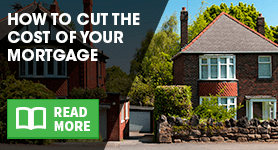 While this may be your biggest debt, it's also often the cheapest - a debt so vast but so secure that many people pay a very low interest rate.
It's possible that remortgaging could clear your smaller, more expensive loans by increasing your mortgage debt and, perhaps, extending its term.
However, you should always think carefully before securing debt against your home.
Extending the term means it'll take you longer to own your home and you may pay more in interest over the long term - it could be cheaper month on month, but more expensive overall.
What's more, a credit card company can't take your home, but your mortgage provider could. That makes it essential that you avoid unaffordable debt in the future.
Before remortgaging look at all the options, including debt consolidation loans and 0% credit cards.
Bear in mind, too, that remortgaging to repay debt may prevent you from getting the best mortgage deals out there.
The greater the loan-to-value, the higher the rate you're likely to pay.
If you're struggling with debt…
If you're struggling with repayments, speak to your lender as a first port of call. The lender won't want you to default on the debt, and may find a way to help.
You can also contact your local Citizens Advice Bureau, National Debtline or StepChange Debt Charity (formerly the Consumer Credit Counselling Service) for free advice.†
By Felicity Hannah
[SeanSocialShare]