Get the answers to FAQs on loans, then compare quotes to find the right deal for you.
See also:
Should I consider a loan?
A loan will allow you to borrow money from a bank, building society or other source, but remember that you'll be charged interest on your repayments and run the risk of not being able to manage your debt. Read more in our beginners' guide to loans.
How much should I borrow?
It's generally a good idea to only borrow as much as you need. However, borrowing a larger sum may mean that you're charged a lower rate of interest on repayments.
What's the best way of working out the cost of my loan?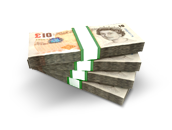 The APR (annual percentage rate) is often very prominent, but it's not the only figure you should look at. It's best to focus on what your monthly repayment will be as well as the Total Amount Payable.
This figure includes fees and charges and is a much better reflection of how much the loan will cost you. Providers are required to tell you any fees and charges that may apply to the arrangement of the loan, any fees and charges that may apply during the term you borrow for, the interest rate, APR, how much you'll repay in total and how much you'll pay each month.
If the information isn't available on the lender's website, it will be available in the pre-contract credit information form which a lender will need to send you before you enter into a loan agreement.
Will searching for a loan affect my credit record?
Clicking the 'Get Rates' button to see loans available through Gocompare.com will not affect your credit record, but if you go ahead to make an application it will be recorded on credit files that companies hold on you.
Did you know...?
Gocompare.com's soft search tool lets you search for loans you're likely to qualify for without leaving a mark on your credit history
Multiple applications in a short period of time are a negative factor used by firms to assess your credit worthiness, meaning it's important to avoid failed applications and to be realistic about the loans you're likely to be accepted for.
That's why it can be a good idea to use smart search tools such as the one offered by Gocompare.com. This allows you to make what's known as a soft search for a loan that WON'T impact on your credit history.
Such a soft search will show you the deals you're likely to be accepted for before making an official application, minimising the risk of rejection.
Should I borrow from my bank?
Your bank or building society will probably be happy to lend to you if you have a good credit history, but the loan it offers will not necessarily be the right deal for you. Shop around for the most favourable rate and always read the terms and conditions before choosing a loan.
Is it cheaper to borrow with a loan or on a credit card?
This will depend on the deals you qualify for and arrange, and on the way you handle the debt. In the most general terms, loan rates tend to be lower than the rates on credit cards, but with deals such as 0% credit cards you may find a more efficient way of handling your debt.
Is it cheaper to borrow with an overdraft or a loan?
This will depend on the individual circumstances, but an authorised overdraft may be worth considering. Many banks offer small, interest-free overdrafts - just make sure you talk to your bank before slipping into the red because otherwise the penalties can be severe.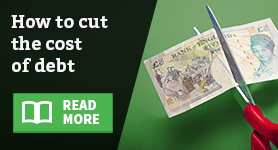 Gocompare.com's innovative midata service can help you work out exactly how much bank charges for things such as overdrafts are costing you.
Can I get a loan from a credit union?
Credit unions tend to focus on responsible borrowing and can be a good option for a loan. You'll need to be a member of the credit union you want to borrow from, which will be focused on the particular community that it serves.
Are all borrowers charged the same rate for a particular loan?
No, your interest rate is typically linked to a credit rating and the lender's own criteria, so those adjudged to have excellent credit ratings may be offered a lower rate. If you have a poor credit rating you may struggle to borrow at all. Read more about eligibility for advertised loan deals.
Can I repay a loan early?
Yes, you can repay your loan at any point, although you may incur a charge depending on the terms of the agreement.
Is it better to save or overpay a loan?
In the vast majority of cases you pay a higher rate of interest on loan debt than you receive on savings, so it's worth thinking about paying debt down first - although keeping an emergency savings fund is always recommended. Read more in our articles on net interest margins and whether it's better to save or overpay a mortgage.
What's compound interest?
Compound interest is interest that's paid on interest. It's worth understanding as it can cost you a lot of money if you're in long-term debt; on the flip side, compound interest can offer great benefit to savers.
What's a payment holiday?
If you're struggling to repay a loan, your lender might grant you a payment holiday - an agreed period of time when you don't have to make repayments. This can be handy in the short term, but remember that it'll take longer to pay off the debt and you'll pay more interest in the long run.
Should I take out loan protection insurance?
The reputation of any sort of payment protection for loans has been tainted by the PPI scandal, but the right income protection policy can be a valuable product and may mean you could cover your loan repayments if you're unable to work due to injury, illness or unemployment.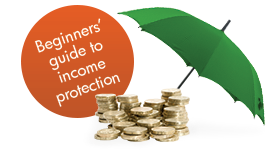 What should I do if I can't make my repayments?
If you're struggling with repayments, speak to your lender as a first port of call. The lender won't want you to default on the debt, and may find a way to help.
You can also contact your local Citizens Advice Bureau, National Debtline or StepChange Debt Charity (formerly the Consumer Credit Counselling Service) for free advice.†
Does Gocompare.com offer business loans?
We don't currently offer a dedicated business loans comparison service, but it may be possible to find the right deal on our site; read more on business loans at Gocompare.com.
What's a secured loan?
A secured loan allows a person to borrow a large sum of money - typically upwards of £15,000 - against a valuable asset. This asset tends to be a home or property (although not always), which is why a secured loan is also sometimes called a homeowner loan.
This type of loan is only available to a person who owns and occupies the property they wish to secure the debt against. The rates for a secured loan tend to be more favourable than with an unsecured loan, but if you have difficulty repaying the money you may end up losing the property through repossession.
What's a personal loan?
A personal loan isn't secured against a property or any other asset. The maximum amount you can borrow is usually £25,000 and many of these products will come with a fixed interest rate.
Could I lose my home if I take out a personal loan?
It's possible, if you aren't able to make your loan repayments. The lender has to apply for a 'charging order' which might then lead to a forced sale of your property.
What's a debt consolidation loan?
By combining all your debts into one debt consolidation loan you could end up repaying less than by paying them off separately. This is because, generally, the larger the amount you borrow, the lower the interest rate will be on your repayments.
What's peer-to-peer lending?
Peer-to-peer lending - also known as P2P, social lending or crowdfunding - allows people to borrow money from individuals or groups, often via social lending websites. It can be an excellent way of borrowing money from like-minded people at a low rate of interest, but it may require a good credit history to find an attractive deal.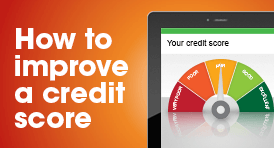 What's a guarantor loan?
A guarantor loan is an unsecured loan where a second person is responsible for paying off the debt if the person who has taken out the loan misses their repayments.
Interest rates can be high and terms harsh; these are generally seen as products for people with few other loan options to consider.
What's a bridging loan?
Bridging loans are a short-term finance option, typically used by property buyers to 'bridge' the gap between the sale of their current home and completion date on the purchase of their next home.
What loans can I use to pay for a car?
There are a variety of loans and other options open when trying to pay for a car, so it's not necessarily right to go for a deal you're offered at the forecourt. Read our guide to car finance and loans for further details.
What loans can be used for home improvements?
Home improvement loans can come in a wide variety of shapes and forms, including secured, unsecured and peer-to-peer. They are one of the most common reasons why people take out a loan.
Can I get a loan if I have a bad credit rating?
You may still be able to get a loan even if you have a poor credit rating in the form of a bad credit loan. These products will have higher interest rates than regular loans, though, so seriously consider whether you can make the repayments before you borrow.
Can I get a loan if I'm unemployed?
Loans are available for the unemployed but they usually have high interest rates and you need to think very carefully before committing to more debt if you're out of work. Read our article on loans for unemployed people for more guidance and information on things to consider.
What's a short-term loan?
As its name suggests, a short-term loan is a product that only runs for a very short term, and the funds will typically be available soon after applying. Care needs to be taken with such deals which could come with a very high APR; many short-term loans may fall into the payday loan category.
Are payday loans ever a good idea?
Payday loans are infamous for their extremely high interest rates and the difficulties they can lead borrowers into. It's advisable to avoid them if at all possible.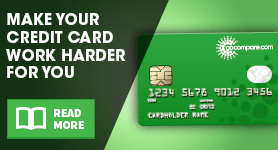 What's a logbook loan?
A logbook loan is a controversial product for raising short-term finance, where borrowers hand over the V5 logbook of their car to a lender in exchange for a loan. Interest rates are typically very high and terms may be enforced in an aggressive manner.
Second-hand car buyers also need to check whether a logbook loan has been taken out on a vehicle they're interested in purchasing.
Do existing loans affect my credit score?
Yes, when you apply for a loan, mortgage, overdraft or credit card, lenders will assess how you use existing borrowing... but note that there are no hard and fast rules as each lender has its own criteria. Read more about some of the things to consider in our dedicated guide on how existing borrowing affects credit scores.
Can a loan fund a mortgage deposit?
Taking out a loan for a mortgage deposit may not be an option and would be a very risky decision. Read more about possible options to consider in our article on borrowing a mortgage deposit.
Can I use a loan to pay for a wedding?
Yes, taking out a loan to pay for a wedding is a common way of funding the big day.
Can I get a personal loan if I'm a student?
While it is possible, our guide to personal loans for students explains why you should think carefully before doing this for frivolous reasons. The article also explores other areas, such as business loans for students.
What's a graduate loan?
Graduate loans are typically available for students who have recently graduated from university and it's possible that they'll come with preferential rates when compared with other options... but remember that it's always worth shopping around!
Can I get a loan to pay for a gap year?
Many lenders won't approve a loan for a gap year unless you'll still have a regular income, but there are a variety of options to consider - read our dedicated article on gap year loans.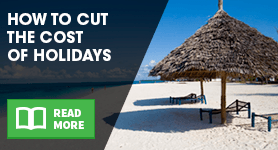 Can I get a loan to pay for a holiday?
Yes, many people use a loan to fund a holiday and there are a variety of options to consider - read our article on holiday loans to find out more.
Any more questions?
See if you can find the answers in our loan guides.
By Abbie Laughton-Coles