Learn about gap year loans and other possible options for funding a year out from your studies or from day-to-day drudgery.
Key points
Many lenders won't approve a loan for a gap year unless you'll still have a regular income
A guarantor loan or family loan could be an alternative, but beware of high interest rates with the former
Look into other funding options, such as working while you're away, or saving before you go
Jetting off on a tour around Asia or interrailing through Europe may seem like a rite of passage, but it's not a cheap option by any stretch of the imagination.
If you don't have the disposable income to afford to pay for your gap year up front, a loan product may be an option.
With a loan, you'll receive one lump-sum payment with an agreement that you'll make monthly repayments which include interest.
"If you've got your heart set on a gap year, you've got to remember the financial implications and evaluate whether you can really afford to go at this point in time," said Gocompare.com's Matt Sanders.
"Although you may want to get going pronto, coming back to a mountain of debt may not be worth it in the long run.
"Always consider all other options before taking out a loan product, as it should be a last resort rather than your first point of call."
If this is the first time you're thinking about committing to this form of credit agreement, have a read of our beginners' guide to loans, and look into the importance of credit ratings.
Personal loans for gap years
Generally, lenders won't offer personal loans to applicants who are unemployed, those who intend to go off travelling for a long period of time, or anyone with little or no credit history.
This is because such borrowers are seen to be a demographic that will have a high risk of defaulting on repayments.
In some cases, you might be able to compile evidence of previous financial responsibility that you've shown, for example proof of income, or a record that shows you always pay your mobile phone contract on time.
This can all help to persuade a lender that you're reliable and will make your repayments.
Remember that if you're not able to make your monthly repayments, you'll fall further into debt and the amount that you owe will start to stack up quickly.
Secured loans for gap years
Although gap years are traditionally associated with the young and unencumbered, some tender-aged travellers may have valuable assets at home, and there are also plenty of older people with long-term wanderlust.
For some such people a secured loan might be an option to consider... but it's certainly not a deal to enter into lightly.
Such a loan secures the debt against a valuable asset. This is typically a house, but other assets can be used.
The vital thing to remember is, if you can't meet the loan repayments, you may lose that asset to the lender.
However, it can be a cheaper way to borrow than a personal loan, so more established consumers may want to consider secured loans, or even remortgaging.
Guarantor loans for gap years
A guarantor loan is when a second person, for example a family member, is responsible for paying off any outstanding debt if you miss your repayments.
If you're planning to work while on your travels, make sure it's with a reputable company, you'll be paid at least the minimum wage for the country you're working in and the hours are achievable without leaving you exhausted every day
It could be an option for those who find it hard to take out a personal loan because they have little or no credit history because the lender has a back-up if you default on your payments.
However, the interest rate on this type of product can be high.
Family loan
If you're lucky enough to have a family member or friend who's willing to stump up the cash, you must still remember that you're entering a financial contract, albeit a less formal one.
"Always agree clearly with your friend or family member if they'll be charging interest, the repayment amounts and how often they'll expect them," said Sanders.
"That may be monthly, yearly, or as a lump sum when you've managed to save it up.
"Also consider whether they'll be imposing a repayment deadline and if they require the money to be spent on something in particular, for example flights."
It can be a good idea to draft up a simple contract to make sure that you're both on the same page before taking out the loan.
That way both parties will fully understand what's expected of them and it can be used as evidence should you need it.
Did you know...?
Some schools, colleges and universities offer travel bursaries
Student loans
Of course, your student loan should be used to pay for your studies and maintenance while you're at university.
But if you're very frugal you may be able to squirrel some away to fund your travels when you graduate or during a summer holiday.
The secret to this is budgeting effectively, but make sure that you leave enough to live comfortably while studying - no-one wants to eat instant noodles for breakfast, lunch and dinner.
Working and saving
Think about building up your savings to for a gap year rather than taking out debt to fund the trip.
Consider getting a job, working as many hours as you can, budgeting and moving a portion of your salary to a savings account so it can accumulate interest.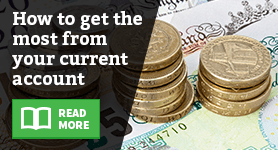 "Remember that there may be current accounts that offer a more favourable interest rate than some savings accounts, so always shop around for the right product," said Sanders.
Grants, trusts and charities
It'll take some work, but it may be possible to find a grant that'll help you out with your gap year ambitions.
Take a look at the list compiled on the Association of Charitable Trusts website,† do your own research and - if you're studying - ask if your school, college or university offers travel bursaries.
Working on a gap year
If you don't fancy any of the above options, you may want to think about working on your gap year.
Not only could this contribute towards financing your trip, but it could give you invaluable work experience.
It may even make your university personal statement and CV stand out from other candidates.
If you're applying for jobs before you leave on your travels, make sure they're with a reputable company, you'll be paid at least the minimum wage for the country you're working in and the hours are achievable without leaving you exhausted every day.
Be aware of companies that don't pay an hourly wage - in Australia, for example, some backpackers employed as fruit pickers will only be paid a set amount per basket of fruit picked.
Also remember to check whether you need a visa to work in your intended destination and find out how, where and when to apply for it.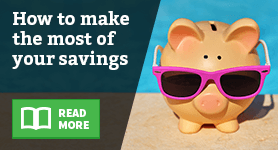 Remember that you'll still need to be able to fund your outward journey and have enough money to pay for accommodation, food and any other necessary outgoings before you start earning a wage.
It's a good idea to have emergency funds accessible just in case, so you're not stuck without any money should something unforeseen happen, like losing your job or needing medical treatment.
By Abbie Laughton-Coles
[SeanSocialShare]