Guide to home improvement loans
Key points
A personal loan can fund projects up to around £25,000
Secured loans are an option and can raise larger sums, but missing payments puts your home at risk
A credit card or overdraft facility might be cheaper for smaller projects
Home improvements are a great way to add value to your property while sprucing up your surroundings, whether you need a new kitchen, bathroom or you're adding an extra room to your home.
We're obsessed with home improvements as a nation - a 2013 survey conducted on behalf of Gocompare.com found that 42% of UK homeowners had installed a new kitchen in the previous three years, while 34% planned kitchen improvements in the next three years.[2]
But most homeowners don't have a whole lot of spare cash lying around and, despite their long-term advantages, home improvements can require a large initial spend.
So, what are your options when looking for ways to fund building work, and could a home improvement loan be one?
Like other types of loans, a home improvement loan comes in two main guises; secured or unsecured.
Personal loans for home improvements
An unsecured loan is a personal loan which allows you to borrow money over a number of years, normally at a fixed rate of interest, usually up to £25,000.
Need more information?
Home improvement is a popular reason for getting a personal loan and the range of products available reflects this.
On 2 December, 2014, Gocompare.com analysed 126 unsecured personal loans listed on the matrix of independent financial researcher Defaqto and found that 83% of them could be used for home improvements.
The rate you pay will depend on your personal circumstances, the amount you want to borrow and the length of time you want to pay the loan back over.
Beware low advertised rates - by law these only need to be given to 51% of successful applicants. Therefore, 49% of successful applicants are likely to be offered a more expensive rate.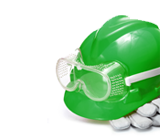 Peer-to-peer lending may also be worth looking into. It works in a similar way to a personal loan, but if you have a good credit history rates can be very competitive.
Gocompare.com's loans comparison service allows you to consider peer-to-peer options alongside more traditional borrowing deals.
Loans secured against your home
If you want to borrow a larger amount, you may need to look to a secured loan. Gocompare.com's best-buy table allows you to tick 'secured' as an option, allowing you to see what your options are along with APR, total amount payable and monthly repayment.
If you're planning extensive renovations and are thinking of moving out while the work is in progress, you need to be aware of your insurer's rules
Mark Greening, Gocompare.com
Secured loans can allow you to borrow larger amounts and may give a more competitive interest rate, as your home guarantees repayments to the lender.
There is, of course, one major catch - a secured loan usually uses your home as security, so be aware that your home would be at risk if you fail to make repayments.
Also, as with unsecured personal loans, the advertised APR only needs to be offered to 51% of accepted applicants.
Soft searches
Whatever type of loan you're interested, try to use a smart search tool such as the one on Gocompare.com's site before officially applying.
Such a tool makes what's known as a soft search for loans, which will show you the deals you're likely to be accepted for without impacting on credit ratings held about you.
Alternatives to loans for home improvements
Credit cards
For smaller projects a 0% interest credit card could be an option, allowing you to spread the cost over months, or perhaps even more than a year with the best deals - just don't forget to pay off at least the minimum amount every month.
If your interest-free period runs out, you may be able to shift the remaining balance to a balance transfer card, but you'll probably have to pay a fee to do this.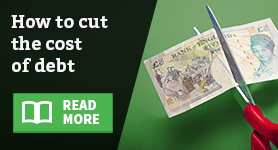 Overdrafts
A bank account with an agreed overdraft may also be an option, but watch out for hefty charges and make sure you stick to the terms and conditions.
Interest-free overdrafts are usually only for a few hundred pounds at most, so this probably won't cover any projects more extravagant than a bit of redecorating.
Remortgage
If you need a large secured loan then you may want to consider remortgaging, but you'll want to think carefully about the pros and cons.
Your mortgage might well be at a lower rate than most personal loan APRs, so this can appear an attractive option for borrowing the money fairly cheaply.
See also:
Home improvements and insurance
However, even at a low rate of interest, if you're paying back the money over a long period of time with a mortgage, you could still end up paying more overall.
For example, a £7,000 personal loan over three years at 7% APR will cost £781.03 in interest.
Borrowing £7,000 as part of a remortgage and repaying it over 25 years on a mortgage with an APR of 4% will cost around £4,084.57 in interest (without factoring in inflation or any changes to the deal over such a lengthy period).
You might be able to cut interest costs by making overpayments to your mortgage each month, until you've paid off the extra portion you borrowed for your home improvements.
If you overpaid the £7,000 on the mortgage above in three years, it would cost just £440.04 in interest.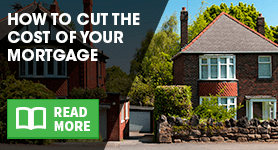 Be aware that, as with a secured loan, if you can't meet your mortgage repayments, your home will be at risk.
Insurance after home improvements
If you're considering home improvements, don't forget to consider the potential impact on your home insurance, both buildings and contents.
Make sure you update your policy if you're changing the structural layout of your home, as this may change its rebuild cost.
If you're planning on investing in new furniture or fixtures and fittings, this could potentially increase the value of your home's contents.
Get in touch with your insurer to check that your contents cover is sufficient.
What's more you need to think carefully about whether you're insured while work is going on, and the implications if your property is left vacant during the work.
"If you're planning extensive renovations and are thinking of moving out while the work is in progress, you need to be aware of your insurer's rules regarding unoccupied properties," said Gocompare.com's Mark Greening.
"Most household insurance policies stipulate that if you leave your home unoccupied for a period of time - typically exceeding 30 or 60 days - then your property will not be covered for certain events including theft, malicious damage and escape of water.
"There's no standard definition of 'occupied' and the time period on some policies is as short as 14 days, so if you plan to move out during refurbishment works it's essential that you talk to your insurer to make sure you understand the implications.
"You may need to consider a dedicated unoccupied property insurance policy."
By Emily Bater