Guide to homeowner loans
Key points
Homeowner loans are secured against your property
Rates are likely to be more attractive than for personal loans, but your home's at more of a risk of repossession
The amount you can borrow, term and interest rate depend on property equity, credit history and personal circumstances
Homeowner loans are typically repaid over five-to-25 years and are for over £15,000, but such figures are not definitive
Homeowner loans are debts that are secured against your property and, as such, they are only available to homeowners with equity.
These products could also be called secured loans, although technically the latter could be secured against another asset, such as a car.
You're likely to need a decent credit history to qualify for a homeowner loan, although lenders may be less fussy than with an unsecured loan.
It's typical for homeowner loans to be considered by people looking to borrow larger sums - perhaps between £15,000 and £100,000 - and for the loan term to be over a considerable period - perhaps between five and 25 years.
None of these figures are set in stone, though - the loan amount and/or term could be higher or lower, depending on circumstances.
The amount of equity you have in a property, your personal circumstances and your credit history will all play a part in determining the deals you'll be offered.
Homeowner loans v unsecured loans
The reason that lenders are less fussy about your credit history when taking out homeowner loans as opposed to unsecured ones is because they have some certainty that the debt will be repaid as the borrowing is tied to your home.
For the same reason you're also likely to find that rates are lower than with unsecured loans, but you always need to remember that you're putting your home at risk.
Gocompare.com's smart search tool allows you to conduct a soft search for loans, meaning that you'll only see the products you're likely to qualify for and helping you avoid failed applications that can damage credit scores.
The best-buy table also lets you see homeowner loans against unsecured borrowing options, helping you find the right deal for your particular situation.
Types of homeowner loans
Broadly speaking, there are three types of homeowner loans to choose from: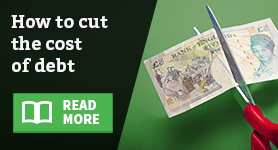 Short-term fixed rate homeowner loans
With this sort of product you pay a fixed amount every month throughout the short term of the fixed rate (usually between one and five years).
Your repayments will then revert to the lender's standard variable rate, meaning that your payments could go up or down.
Fixed for term homeowner loans
With fixed-for-term deals you pay a fixed amount every month throughout the term of the deal, giving you peace of mind that your repayments will not fluctuate and the ability to budget your outgoings.
Variable rate homeowner loans
With variable rate deals the interest rate you pay may fluctuate depending on the Bank of England base rate or market forces. This means that your monthly repayments and the total amount you repay over the term could increase or decrease.
If interest rates go up, you could repay a lot more than you originally budgeted for or, in the worst-case scenario, be unable to meet your repayments.
Other things to look out for on homeowner loans
Early repayment fees
Did you know...?
A lender is likely to want to know what you plan to do with the cash
Some lenders may charge a penalty if you repay the debt early (because they will not be earning the interest they expected). The fee will vary between lenders and products.
Availability of funds
Lenders may charge a fee for same-day transfers. With normal transfers (usually two-to-three working days) you can usually avoid this fee.
Other fees
Check the terms and conditions thoroughly for other fees, such as arrangement fees.
Payment breaks/deferment periods
Some lenders may offer 'payment holidays'. While these can be beneficial if finances are tight, you should bear in mind that interest will continue to be charged, meaning that the total amount you have to repay will increase.
Eligibility criteria
Many products have strict eligibility terms such as age (usually you must be 21-65) and residency.
In most cases you must have been a UK resident for at least three years, have a current account and have a regular income.
Low advertised rates
Beware of headline rates - by law these rates only need to be given to 51% of successful applicants.
So, 49% of successful applicants are likely to pay a different, more expensive rate, and others are likely to be turned down with a mark placed on their credit files.
What are homeowner loans used for?
There could be a number of reasons why you need to borrow a large amount, and you should realise that your lender is likely to want to know what you plan to do with the cash.
Top tip
If you're considering a large homeowner loan, look into whether remortgaging is more appropriate
Perhaps the most common reason people take out homeowner loans is to fund property improvements or to consolidate existing debt.
You might decide it makes sense to pay for home improvements using such a deal because it could add value to your property - for example, if you build an extension or conservatory.
Borrowers wishing to consolidate their debts could cut the interest they pay quite dramatically - for example, you may be paying a high rate of interest on credit card debt or for other smaller, unsecured debts.
A homeowner loan could have a much lower rate of interest, allowing you to save money and simplify your finances, but you must always remember the risk you're placing your home under.
Alternatives to homeowner loans
If you want to borrow a smaller amount, or you're unsure about securing a debt against your home, then you might want to consider an unsecured, personal loan, or some of the peer-to-peer lending options that are available.
If you're looking for a small amount, consider an authorised overdraft and think about the pros and cons of using a low APR or even a 0% credit card.
Another option - likely to be more appropriate for larger debts - is to remortgage, freeing up a chunk of your home's equity to fund your project.
Of course, that will mean you spend longer repaying your mortgage and you should look out for high arrangement fees, but it could work out to be the cheapest way to borrow the cash.
Protecting a homeowner loan
Although it may be cheaper than an unsecured deal, taking on a homeowner loan is a serious financial decision. If you can't keep up repayments then you risk repossession.
This means that you should only consider such an option if you're really confident that you can meet the monthly repayments.
If you know you can afford it but want to protect your repayments in case you became ill or were made redundant, it's worth considering an insurance policy to protect your homeowner loan.
The entire income protection industry has tended to be unfairly tainted by the payment protection insurance (PPI) scandals, but the right policy can help provide genuine peace of mind.
By Felicity Hannah
[SeanSocialShare]