Holy moly - it's the HSBC loans guide from GoCompare!
On the hunt for hot facts on HSBC loans? Our guide could help find the right loan for you.
Key points
You don't have to be a HSBC customer to apply for a HSBC personal loan
Other types of HSBC loans, such as graduate loans, may require you to be a HSBC customer
The HSBC loan calculator can give an estimate of what you'll be paying for loans
HSBC is one of the biggest global banks out there. But does size matter when it comes to HSBC loans? Eyes down, look in, it's time to have a gander at loans… 
HSBC loans - can I apply? 
In March 2018, you need to tick three boxes to be eligible for a HSBC personal loan: 
Do you have a bank or building society account that can do direct debit stuff? 
Do you have an annual income or pension (before tax) over £10,000? 
Are you over 18 and a resident of the UK? 
Yep times three? Then you may apply for a HSBC personal loan.
HSBC may also offer other types of loans to its customers. A HSBC graduate loan is one of the common ones it offers. 
It's worth noting that, at the time of writing, you can't apply for a HSBC loan through us. But you're still welcome to use our loan comparison service if you want an idea of how they stack up against others available.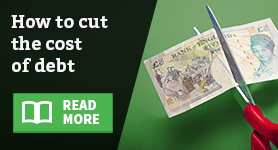 HSBC loan calculator 
HSBC offers a couple of calculators depending on the type of loan you want to take out. Different loans have different APRs. The cost of loans can also be affected by the amount you borrow and the time you take to pay it back. 
HSBC loan calculators work on a sliding scale to give you an estimate of what you're likely to pay if you're accepted for a loan.  
Can I get a HSBC car loan? 
HSBC doesn't seem to market a loan directly as a car loan. But using a personal loan to finance a car isn't on its banned uses list. If you're wondering, stuff like gambling and mortgage deposits are verboten. 
So cars seem to be fine. Before you jump in, check our guide for more info on car finance and loans and make sure you're able to make the proposed monthly payments. 
Is a HSBC personal loan any good? 
HSBC came 13th out of 16 banks at the 2018 British Bank Awards. It scored 79.8% for customer satisfaction. Fairer Finance ranked HSBC 16th out of 25 personal loan providers in spring 2018. 
How do I find a loan that's right for me? 
Before you get elbow-deep in APRs and compound interest, ask yourself these four questions: 
Do I really need a loan? 
If so, how much do I need to borrow? 
Are there any fees and charges? 

Can I commit to paying it off every month? 
If you're sure a loan is the way to go, here's a few tips…
Do the maths - how much do you need and what can you repay monthly? 
Use a loan calculator and see what all the costs are 
Dig around and find the charges and fees 
Do a smart search and see which other loans you may be eligible for before applying for a HSBC loan 
A loan can be a huge financial commitment and not something to dive into without prior thought. Explore all the angles before you apply.  
Reviewing your credit score should be one of the first things you do. Also doing a smart search means beforehand can help increase your chances of a successful loan application. This is because the loans you may be eligible for are displayed in terms of likelihood of acceptance. Just be sure to shop around and compare prices if you think a loan is right for you. 
By Sam Easterbrook