Take your knowledge of Lloyds loans from a trot to a gallop with this guide from GoCompare!
Looking for the lowdown on Lloyds loans? GoCompare's guides can help find the right loan for you.
Key points
You have to be a customer for at least a month to apply for a Lloyds loan
Lloyds Bank loans will not appear in searches via GoCompare
Lloyds TSB split in 2013 into Lloyds and TSB
Lloyds' prancing horse logo has been a fixture of the high street in the UK for yonks. And even after splitting with TSB in 2013, Lloyds remains the largest retail bank in the UK. But is bigger better when it comes to Lloyds loans? 
Lloyds personal loans - can I apply? 
Have you been riding the big black stallion for a month? By that we mean have you been a Lloyds customer for at least a month and held: 
A current account 
A credit card 
Mortgage  
Or have an existing loan?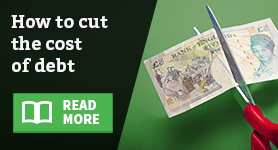 If you answer neigh to all the above then you can't get a personal loan from Lloyds Bank. 
If you can say yes to one of them, then giddy-up - you may be able to apply. This was the case in March 2018 anyway. But y'know, things change and this info might be fit for the knacker's yard by now. 
We'd always say to look around and compare a range of loans before picking one if you're certain a loan is right for your situation. Do a smart search to see what you could be eligible for without leaving a mark on your credit history. 
Lloyds loan calculator 
The amount of APR you'll be charged for a Lloyds loan depends on two things. One is how much you're going to borrow. The other is how long you want to take to repay the loan. 
As such, Lloyds has a couple of calculators with sliding scales to give you an estimate. It's worth noting that the longer your loan term, the more you'll be required to payback in the long run. 
Can I get a Lloyds car loan? 
Lloyds tends to package its loans up into a few different categories. Depending on when you look these can be: 
Did you know...?
The black stallion used in the Lloyds TV adverts was called Downlands Cancara
Most lenders will want to know what you're going to use the money for, and they'll have restrictions on what you spend it on. 
Can I get a Lloyds TSB loan? 
You're so 2000 and late if you're after a new Lloyds TSB loan. These banks split in 2013. If you're still paying off a loan taken out with Lloyds TSB then it seems the conditions of the loan wouldn't have changed when the banks split.  
Is a Lloyds bank loan any good? 
Lloyds came 14th out of 16 banks at the 2018 British Bank Awards. It scored 79.7% for customer satisfaction. However, it's always useful to do some digging to see if they're the right loan provider for you before riding off into the sunset together. 
How do I find a loan that's right for me? 
Think carefully about taking out a loan. It's a big financial commitment. 
Whatever amount you decide to borrow, ask yourself whether you can make the monthly repayments without making a dent into money earmarked for vital monthly outgoings, like mortgage payments or utility bills. 
Consider the fees and charges and how these will stack up, along with how much you really need to borrow. 
Most importantly, do you need the loan in the first place? Or could some scrimping and saving give you what you need?
See also:
And before you apply, you should review your credit score. Taking out lots of loans can act a red flag to lenders. You might also spot errors on your credit report. 
Doing a smart search beforehand can help increase your chances of a successful loan application, because the loans you'll be shown will also have your likelihood of acceptance included. Shop around and compare prices if you think a loan is right for you. 
If you're struggling with debt, speak with your lender first, they be able to adjust you repayment plan to help the situation. You might also want to contact National Debtline, the Citizens Advice Bureau, Money Advice Service, or Turn2us.†
By Sam Easterbrook