Find out more about the types of loan available for unemployed people, the potential risks of having one and some of the alternatives.
Key points
Loans are available for the unemployed but they usually have high interest rates
You may be asked to use your home or car as security, or to find someone to stand as a guarantor
Avoid payday loans and doorstep loans which may cause your debt to spiral, instead considering credit unions and other alternatives
Times can get tight if you find yourself unemployed with no savings to fall back on.
Without a steady income to rely on it can be difficult to get on top of your monthly outgoings, so it could be tempting to consider alternatives such as loans to keep the cash coming in.
However, loans aren't widely available for unemployed people and what few products there are may actually end up causing more financial problems in the long run.
If you're out of work, there may be other avenues to explore before thinking about taking out a loan, because if you aren't able to make your repayments you're likely to be charged an exorbitant amount of interest and could end up with your debt spiralling out of control.
Can you get a loan if you're unemployed?
Loan products with favourable rates from well-known high street banks are usually reserved for those with good credit ratings who have demonstrated that they're able to borrow responsibly in the past.
These types of lenders will also ask for employment details during application, as this will demonstrate that you have a steady stream of income to make your repayments promptly, lowering the potential risk you pose.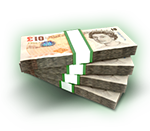 If you're unemployed it doesn't mean that you won't have access to loan products altogether, though; there are lenders who specialise in providing loans to those out of work, on benefits or those with a poor credit history.
However, their loans are likely to have a very high rate of interest, which is dangerous if you're not able to make your repayments.
They also tend to be relatively unknown loan providers and some may even be payday lenders masquerading as specialists in loans for unemployed people, so it's incredibly important to know exactly what you're getting yourself into.
Payday loans are short-term borrowing products that may be sold as a means to tide you over until you get paid. Unlike most other loans, they're designed to last days instead of years and they have incredibly high interest rates.
There are safer options available such as Moneyline,† a social enterprise which has been given funding by Big Issue Invest (the investment arm of Big Issue).
It offers short-term, unsecured, affordable loans to those who have been turned away from mainstream lenders, helping to prevent people turning to extreme measures like payday lenders or loan sharks. Note that Moneyline loans are only available in certain parts of the UK.
Avoid payday loans
There are valid reasons why payday loans have a bad reputation, but unfortunately peddling them to the unemployed is rife, so watch out!
Did you know...?
Gocompared.com DOES NOT offer payday loans
With promises of delivering money to your account within the hour and minimal credit checks, they can be appealing... but they come with terms and conditions which are extremely unfriendly to the borrower.
This usually comes in the form of a really high interest rate, so if you're not able to make the repayments on time and in full, you'll ultimately have much more to pay back.
If you couldn't afford the payments in the first place, it's not likely that you'll be able to pay the new sum back.
Beware doorstep loans
Doorstep loans, or home credit loans as they're also known, could be seen as an alternative lending option for those without a bank account, but they're a peculiar product which shouldn't be taken on lightly.
The application process for a doorstep loan consists of registering your interest over the phone or online and the loan company will then send a representative to your house to conduct an interview.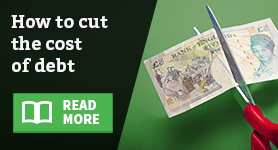 If you're approved for the loan, it'll drop the money off at your residence. Note that there'll almost certainly be high rates of interest associated with the deal.
You'll be required to make weekly payments which will be picked up by the representative from your home.
For this type of loan, one thing which will be evaluated is your address - for example, if you live in a block of flats with a buzzer for entry, your application is likely to be rejected straight away.
It's important if you choose this type of loan to make sure you know the name of the representative coming to visit and to ask to see their ID. This can help to ensure you're not actually dealing with a loan shark.
This type of loan should be seen as an absolute last resort because, essentially, you'll be having debt collectors at your door once a week and, if you can't make your repayments, that could be extremely intimidating and stressful.
See also:
What happens when you apply for credit?
If you're looking to build up your credit score, consider another type of lending product - making repayments in full and on time with a doorstep loan will have no effect on your credit rating whatsoever.
Weekly payment stores
Pay weekly stores allow you to purchase items on credit and pay them off in weekly instalments, so if there's a certain product that you need urgently - perhaps a washing machine - you may think about looking into them.
Although there are stores which offer this service, you may also be able to make purchases online.
To start an account with a weekly payment store, you'll need a proof of identity, address and income.
Some stores may accept your application even if you're on benefits, but there could be a minimum requirement for income. If you're on Jobseeker's Allowance, you're unlikely to be given credit from a weekly payment store.
You should be careful before committing to this option as it's likely that you'll have to repay way more than the items cost originally - more than double in some cases
Also, if you aren't able to make your repayments the items you've purchased could be repossessed by the store.
Secured and guarantor loans
If you don't have an income to demonstrate how you'll make your repayments each month, you may be required to offer some of your property as security to the lender, which could be in the form of your car or home - such deals are known as secured loans.
Did you know...?
It may be possible to get a loan by joining a credit union
Using your car or home as security is a risky option because, if you're not able to make your repayments, they can be seized and repossessed to pay off the debt.
Alternatively, if you have a family member who trusts you to make repayments on time you could be eligible for a guarantor loan.
This is where a friend or family member agrees to repay the loan on your behalf if you miss a payment.
If they fail to make the payments, they may be summoned to court, so it's not an agreement to take on lightly.
Credit unions
A credit union is a not-for-profit financial organisation whose members are joined by a common bond, for example where they live, or their occupation.
If you're considering borrowing money from family or friends it's important to be clear, honest and realistic about how you intend to pay the person back and to agree a time frame in which you intend to do so
Matt Sanders, Gocompare.com
In credit unions members' savings are pooled and loaned out to other members.
Credit unions have set maximum interest rates so that they can offer a safer and viable alternative to payday lending and other short-term loans.
Some credit unions can also offer weekly payment plans for appliances, which are likely to be a better option than weekly payment stores.
You may be able to join a credit union to gain access to a loan, but note that some unions will require you to save with them for a certain period of time before allowing you to take out a loan.
Alternatives to a loan
There are other options you may want to consider before taking out a loan while unemployed.
Talk to your bank
If you already have a good relationship with your bank, whereby you have a history of repaying debt on time and staying in the black, it may be worth speaking to it and discussing what options are available to you.
It may be willing to give you a small loan if you've previously demonstrated that you can repay debt on time.
Alternatively, it could be in a position to offer you a temporary authorised overdraft until you're able to get back into work. Note that you may still be charged for an authorised overdraft but it may be significantly less than the interest on a loan, particularly if you can repay quickly.
This isn't to be confused with an unauthorised overdraft which may see you charged every day until you're back in the black.
Government support
If you receive benefits, you may be eligible for an interest-free budgeting loan. This is to be spent on everyday essentials that you're unable to afford currently, for example rent.
Be aware that, because of high demand, only those deemed to be in urgent circumstances will receive a payout and it's not a quick process. You can look online to check the benefits you're entitled to from the government, or find out more about a budgeting loan from the social fund.†
Could family and friends help?
Approaching your nearest and dearest for a loan is unlikely to be comfortable, but it may be worth thinking about.
Did you know...?
The maximum loan period from a pawnbroker is seven months, after which time your goods may be sold
Depending on your relationship and your confidence in your ability to repay, you may even be able to work out a mutually beneficial deal with family and friends that involves paying the debt plus interest.
The interest could, perhaps, be at a lower rate than that demanded by a regular lender, but at a higher rate than that offered by savings accounts.
"When borrowing from or lending money to friends and family, it's important to consider the effect it might have on your relationship with the person," said Gocompare.com's Matt Sanders.
"For instance, if you're considering borrowing money it's important to be clear, honest and realistic about how you intend to pay the person back and to agree a time frame in which you intend to do so."
Credit card
If you already have a credit card, it may be more cost effective to borrow money on your plastic than take out a loan, especially if you currently have a 0% interest deal.
Remember, though, that you'll still need to meet at least the minimum monthly repayments - miss payments and you'll have penalty charges to pay off as well.
It could still be possible to apply for a credit card if you're temporarily out of work.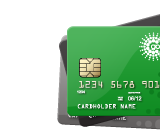 Some lenders may consider you if you're on an annual income of less than the minimum wage, but you'll usually need some sort of income.
Without a steady income from employment you're likely to be offered higher interest rates and a lower credit limit.
Remember, if you're turned down for a number of applications in succession it can affect your credit rating.
Explore peer-to-peer lending
Peer-to-peer lending is a growing area that's worth looking into, but note that attractive deals are likely to require a good credit history.
Pawnbrokers
Another type of loan that's a possible option for the unemployed is one from a pawnbroker.
A pawnbroker will value an item that you want to pawn and give you a document outlining the credit agreement.
Note that the maximum loan period is seven months, so they're considered a short-term product.
Once you've paid off the loan, you'll receive the item you pawned back. If you're not able to pay back the money, your item will be sold by the pawnbrokers to repay your debt.
Make sure that if you do use one they're a member of the National Pawnbrokers Association,† which has a code of conduct for its members.
Other things to consider
Building up your credit rating
It can be a good idea to try to improve your credit rating before applying for a loan product.
Not only does it set you in good financial stead but it could also help you to get approved for loan products with more favourable rates in the future.
There are a number of ways in which you can improve your credit score, including registering on the electoral roll and closing dormant accounts.
Getting advice
It's important to seek advice if you find yourself in a lot of debt which you can't pay off.
Taking out more loans to cover existing missed payments can be a really slippery slope with debt and stress building up unnecessarily.
Remember that you can contact your local Citizens Advice Bureau, National Debtline or StepChange Debt Charity (formerly the Consumer Credit Counselling Service) for free advice.†
By Abbie Laughton-Coles
[SeanSocialShare]