Guide to loans for young people
It can be hard to get accepted for a loan when you're young, usually because you have little or no credit history.
When a loan provider runs a credit check, it's looking to assess the risk you pose to them; in particular whether you're likely to make your repayments on time and if you have prior examples of doing just that.
So if you have little or no credit history - which may well be the case for younger people - the lender will find it harder to judge how reliable you are as a borrower.
That isn't to say there aren't certain loans available for your circumstances, you're just unlikely to be offered the most appealing interest rates.
Personal loans for young people
If you're a youngster with little credit history, you may be able to get a personal loan, but you'll probably be offered a small amount or a rate that's higher than the advertised deal; this is because the lender may consider you a risky prospect.
It's important to space out any applications you make for loans, because if you apply for a number and are rejected within a short period of time it can have a negative effect on your credit report.
This can make it more difficult to be accepted for products including loans and credit cards in the future.
When you search for loans through Gocompare.com, you'll have the option of using our soft search tool to find loans that you're more likely to be accepted for before applying; this WILL NOT impact on your credit rating.
Rejections have a negative effect on your credit file, so it's always a good idea to check using a tool like this first.
Before taking out a personal loan, it could be worth asking whether a family member would be able to lend you the money.
But even if you borrow from a friend or family member it's important to draw up a contract, however informal, detailing when and how much the repayments will be, and clarifying whether you'll be required to pay any interest on the loan.
Student loans
If you're studying at university, the product available with the lowest rate of interest is likely to be a student loan. There are two types of loan available - tuition loans and maintenance loans.
A tuition loan is to pay for your course and will be taken by the university straight from your account as soon as it's paid in by the Student Loan Company.† However, your maintenance loan is for you to live on while you're studying and this is paid into your account each term.
The amount is determined by your application and personal circumstances. Student loans are repaid once you've started work and are earning over a certain threshold, with the money being deducted from your pay packet automatically.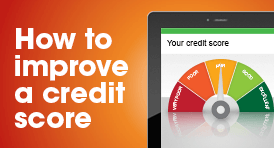 Beyond the Student Loan Company, there are also some other loan products aimed at students that might be an option for you.
Career development loans
Studying for a postgraduate degree doesn't come cheap, so if you've got your heart set on taking your studies one step further it may be worth looking into a career development loan.† This can be used to pay for any living expenses you have during your course.
The government will pay the interest on the loan while you're completing your course and repayments are deferred at this time. However, you'll have to begin paying off the debt plus interest within a month of the course ending.
It's important that you're committed to completing the course because, even if you don't finish it, you'll need to repay the loan in full.
Note that there are certain restrictions on the type of course this loan can be taken out for and your studies can't last longer than two years.
The Prince's Trust business loans
If you're under 30 years old and have an amazing idea for a new business but lack the funds to get it up and running, you may want to research the Prince's Trust.†
As well as offering mentoring and guidance throughout the whole process, it could also give you a low-interest loan of up to £7,500. This is done through its enterprise programme, which you'll need to apply for.
Not everyone is accepted onto the scheme, though, and you can't apply if you're in full-time education, if you're a gap-year student, if you have a postgraduate degree, or if you graduated in the last six months.
You may also want to look at Start-Up Loans,† which is a government-funded scheme to provide advice, loans and mentoring to start-ups. You'll need to work with one of the scheme's business advisers and complete an application form to stand a chance of being accepted for the loan.
Step away from the payday loans
No matter how much you think you need the money, don't be tempted by a payday loan. They're short term, relatively small loans which are meant to tide you over until you get paid.
The problem with payday loans is that they usually have exorbitant interest rates, which means that you could end up paying back up to double what you borrowed in the first place. If you miss your repayments then you'll probably face some steep charges, too.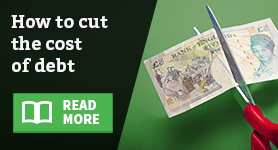 If you're already in debt, you can contact your local Citizens Advice Bureau, National Debtline or StepChange Debt Charity (formerly the Consumer Credit Counselling Service) for free advice.†
Alternatives to loans for young people
There are other options to explore before contemplating taking out a loan.
Explore peer-to-peer lending
Peer-to-peer lending is worth looking into; in many cases attractive deals are likely to require a good credit history, but if you have a great business idea crowdfunding could be a way to get it off the ground.
Family loans
If you have generous family or friends, you may want to consider asking them if they're able to lend you the money. Remember, even if you're related it's a good idea to draw up a contract detailing repayment amounts, loan periods and whether interest is to be paid.
Speak to your bank
If you have a good relationship with your bank and have demonstrated that you're good with your money it may be able to offer you an authorised overdraft facility.
Some accounts may offer a limited free overdraft facility, particularly with graduate bank accounts, but in most cases there'll be a charge.
Our midata tool will analyse how you already use your current account and check for a more cost-effective option if you're already an overdraft user.
Remember that if you exceed your authorised overdraft limit you'll be charged until you're back in the black, which can prove very costly.
Government support
If you receive benefits, you may be eligible for an interest-free budgeting loan. This is to be spent on everyday essentials that you're unable to afford currently, for example rent.
Be aware that, because of high demand, only those deemed to be in urgent circumstances will receive a payout and it's not a quick process. You can look online to check the benefits you're entitled to from the government, or find out more about a budgeting loan from the social fund.†
Credit cards
If you already have a credit card with a 0% interest period, it may be a good idea to use this for whatever you need the loan for. Make a note of when the interest-free period ends though, because if you fail to repay the outstanding balance before it finishes you'll begin to pay interest, which may be at a relatively high rate.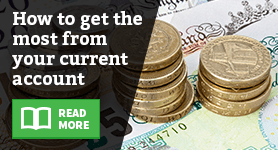 Saving up
If you're intending to use the loan to buy an expensive item like a car or to move out, it could be a wiser decision to save up before you purchase instead. This means that you won't have to enter into any debt at all.
Weigh up the pros and cons of waiting to save up before you buy, compared to using credit and having to make repayments for an extended period.
It's also worth looking into switching current accounts as high interest current accounts could have a better interest rate than the savings accounts on offer.
Finally...
Remember that you can improve your chances of acceptance for loans, credit cards and other products by improving your credit score.
By Abbie Laughton-Coles
[SeanSocialShare]