Logbook loans are short-term finance deals that've attracted much criticism for high rates and harsh terms. Find out more…
Key points
Borrowers give their car's V5 logbook to a lender as security for a loan
Interest rates are typically extortionately high and terms may be enforced in an aggressive manner
Gocompare.com DOES NOT offer this type of borrowing and there are likely to be more attractive alternatives to logbook loans
Second-hand car buyers should check whether a logbook loan has been taken out on a vehicle
Logbook loans have been described by the head of Citizens Advice as a "toxic mix of the worst part of payday loans and unruly bailiffs".
They're a controversial form of raising short-term finance, where borrowers hand over the V5 logbook of their car to a lender in exchange for a loan.
Such finance can also be taken out using a motorbike, van or another vehicle as the security.
The loan typically comes as a cheque, but some lenders may offer cash which will be immediately available.
The borrower should still be able to use the vehicle, but if they aren't able to pay off the loan, the car is seized by the lender.
What's more, if the sale of the vehicle doesn't cover the full balance you owe you're still liable to make up the shortfall, and you may be taken to court to enforce this.
You're typically able to borrow up to 50% of the vehicle's value, and may be able to raise funds of between £500 and £50,000.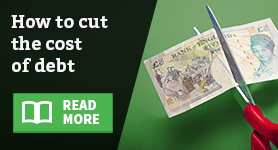 The companies who offer logbook deals claim that they provide finance where many mainstream loan providers won't.
They also point to relatively low repossession rates and high repeat business. But there are still huge concerns about the way such companies operate…
Rates on logbook loans
While the rates on logbook loans aren't typically as astronomically high as they are with payday loans, they tend to be around the 400% mark - meaning that, in the space of a year, a short-term loan for £500 could end up costing you £2,000.
The only way you can make sure that the car you're looking to buy doesn't have an outstanding logbook loan on it is through a full HPI check
Lee Griffin, Gocompare.com
As with payday loans, customers often get locked into spirals of debt which they can't get out of, having to take out more loans to pay off what they've initially borrowed.
Logbook loan legislation
Logbook loans are bound by a very old piece of legislation called the Bill of Sale Act, which was introduced in 1878.
Citizens Advice has criticised the language used in some logbook loan paperwork as "needlessly old-fashioned and confusing".
The organisation claims that the language used means that customers often don't really know what they're getting into.
There are also serious concerns regarding the manner in which cars are seized.
Citizens Advice has published reports of trucks blocking roads and windows being smashed by recovery operatives in order to gain access to cars.
Logbook loans on second-hand cars
As well as the dangers for borrowers, logbook loans can create a huge problem for unsuspecting car buyers.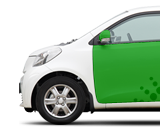 If a car with an existing logbook loan is sold on, then the lender is well within their rights to take the car from its new owner.
It's not only private sales where this happens. Even cars from reputable second-hand garages have been known to fall victim to repossessions by logbook loan companies.
"The only way you can make sure that the car you're looking to buy doesn't have an outstanding logbook loan on it is through a full HPI check," said Gocompare.com's Lee Griffin.
"You'll have to make an initial outlay for this, but it could save you thousands of pounds - and an unwelcome surprise - down the line."
FCA report on logbook loans
In a June 2014 study of logbook loans the Financial Conduct Authority (FCA) noted "clear evidence of poor behaviour by firms in how they advertise and deal with consumers".†
It also stated that lenders use the threat of vehicle repossession to pressure consumers into making high and, for some, unaffordable loan repayments.
What's more, it pointed to a lack of affordability checks carried out by the firms, which leads to people taking out high-interest debt which they can't necessarily afford.
If you've encountered problems with a car being seized by a logbook loan company which you believed to be yours, then get information regarding your rights from Citizens Advice.
Alternatives to logbook loans
As alternatives to logbook loans, the Money Advice Service recommends checking the benefits you're entitled to from the government, turning to a credit union, or a budgeting loan from the social fund.†
There's also the possibility of assistance from your local authority, and you can contact your local Citizens Advice Bureau, National Debtline or StepChange Debt Charity (formerly the Consumer Credit Counselling Service) for free advice.†
You might also be surprised at what standard deals are available to you if you compare options.
Gocompare.com's loan comparison service allows you to conduct a so-called smart search for loans.
This means that you can see the deals you'd be likely to qualify for before you apply, helping you to avoid damaging credit scores held about you, something which can happen if you make unsuccessful applications.
Read more about some of the options that might be suitable for you, such as so-called bad credit loans, peer-to-peer loans and guarantor loans.
If you have an established reputation with your current bank or building society it's possible that they could offer a deal tailored to your circumstances and that's more attractive than the products advertised to the wider market, perhaps giving you options with the right overdraft deal or credit card.
By Kristian Dando
[SeanSocialShare]