We explain M&S loans
Find out about the types of Marks & Spencer loans, how you could get one, early repayments and more.
Key points
It's possible to get M&S personal loans to help with car, weddings or home improvements
Usually you can make overpayments or pay back some or all of a loan early if you want to but may be charged
Shop around to find the right loan for your circumstances and make sure you can manage your finances efficiently
As long as you use them sensibly, it's quite common for people to consider taking out a loan, as they can be a useful way to manage money.  
Marks & Spencer offers loans through its M&S Bank service, as well as a range of other financial products and services.  
What loans can you get with M&S 
Personal loans, or unsecured loans, don't have any collateral - like your car or home - so lenders have to base their decisions on your credit score.  
In March 2018, most personal loans available are between £1,000 and £25,000. Usually, the interest is fixed and repayment periods tend to be between one and seven years.  
Don't forget, the larger the loan is, the more expensive the monthly repayments are likely to be. Make sure you can manage your money before taking out a loan, as they could lead you to financial difficulty if not used responsibly.  
Car loans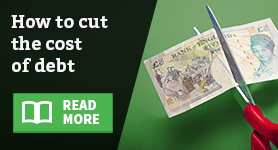 Sometimes cars throw up something unexpected, like breaking down on the M4 at rush hour. Often drivers just don't have immediate access to the funds needed to pay for a new car upfront.  
Whatever the situation, you might have considered getting a loan to help you get back on the road again.  
There are personal loans available to help you buy your car, as a possible alternative to car finance.  
When shopping for a car, don't feel pressured into getting car finance or a loan though. Research your options and consider your financial situation – you're the only person who can decide if it's right for you.  
Home improvement loans 
If you do decide to take out a loan for home improvements, make sure to only borrow the amount you need, or as close as possible, and for a suitable time period. 
Home improvements can be expensive, but there are personal loans to help finance your renovation - whether it's a complete overhaul or just new flooring.   
Loans for weddings 
Engaged? Firstly, congratulations!  
A wedding is a big expense; Brides Magazine reckons an average UK wedding could cost around £30,000!   
To help with the high cost of such an important life event, some people take out a loan for their weddings.  
Instead of taking out a loan, save for your wedding in advance, if you can, and don't splurge on things that aren't necessary. You could even try asking family and friends to help you out with things like handmade invitations and decorations.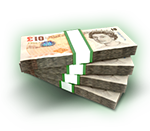 If they're feeling extra generous, they may even offer to help with the financial cost of the wedding, which is a better alternative to a bank loan. 
Can you repay an M&S loan early or top up the amount? 
Yes. Most lenders, like M&S, allow you to pay back part or all of your loan early, although you may be charged a fee.  
Usually, you can also make overpayments to pay off your loan faster, which just means you pay some extra money along with your monthly repayment.  
You might also be able top up your loan amount... Although this will require more affordability checks, and you'd need to be sure that you could still afford your increased monthly repayments if you were successful.  
How can you get an M&S loan? 
If you need one, the best way to apply for a loan is to shop around first.  
Compare lenders like M&S to see who's offering competitive rates, and the most suitable repayment periods for the amount you need.  
If you want to compare loans you could be eligible for without leaving a mark on your credit record, you could try doing a smart search.  
Smart search does a soft credit check on you that other lenders won't be able to see on your credit report. So you can view what M&S loans you may be eligible for and compare them with other lenders without leaving an impact on your credit history.  
This is especially handy if you have a poor credit rating, as you minimise the risk of applying for loans you may be rejected for.  
The most important thing to remember is to effectively manage your loan and make your repayments on time.  
By Amy Smith