Feeling loan-some? Compare loan options from Nationwide
With over 15 million members, Nationwide is the largest building society in the world, making it a potential candidate for anyone seeking a loan.
Key points
If handled responsibly, personal loans can make large outgoings – like buying a car, renovating the home or paying off multiple debts – more manageable
Nationwide loan application can be made online, over the phone, or in person at your local branch
A smart search with GoCompare prior to a loan comparison/application can help protect your credit score
In 2018, Nationwide is the second-largest savings and mortgage provider in the UK. Outside of these specialisms, Nationwide has also proved to be a common choice as a loan provider. Plus it was crowned Banking Brand of the Year by Which? in 2017. 
The brand itself has lived by the motto "Nationwide is on your side" for decades. Let's dig into the world of Nationwide loans and see if that ad slogan holds true under the microscope.
Things to consider before applying for a Nationwide loan 
Loans can be a useful tool if you're responsible and savvy enough to manage them correctly. However, if you're looking to take out a loan with Nationwide, there are a few things worth bearing in mind before you jump in with both feet.  
Firstly, the interest payable on Nationwide loans will fluctuate depending on the policy and the amount you want to borrow. So take advertised figures you see on a billboard or TV ad with a pinch of salt – they may not apply to your particular loan request. 
Secondly, the length of the repayment period can also vary and can have a profound affect on your monthly payments. While a longer payback window might seem appealing initially, the length will likely see greater outgoings overall.  
What types of Nationwide personal loans are available? 
The main proviso of Nationwide loan eligibility is that you do have to be a Nationwide customer in one way or another. That means Nationwide loans are only available to those that have a Nationwide current account, mortgage or savings account. 
If you're applying for a joint loan, as long as one member of that party is a Nationwide member, you'll still be eligible to apply for a Nationwide loan. 
When it comes to the main types of loans Nationwide have on offer, three key areas commonly crop up with notable frequency. 
These include: 
Nationwide car loans 
Buying a car can be an expensive endeavour that can leave a gaping hole in any savings account. As such, loans are a common solution to this driveway dilemma. Loans between £7,500 and £15,000 generally offer a low APR, which those looking to cover the cost of a new car may find appealing.
As ever, do your research and explore other finance avenues before committing to a loan for a car. What may be ideal for one may not be for another. 
Nationwide debt consolidation loans 
Debt consolidation loans allow people to merge a number of loans into one monthly payment. 
While this can be an efficient way to manage outgoings from month to month, and help increase the clarity of existing debts, it's important to remember that it may also involve increased expense.
Consolidating loan repayments can move the overall sum into another threshold of interest, so keep a keen eye on the interest associated with your combined loan and the new figure. 
Nationwide home improvement loans
Sprucing up the homestead can be a great way add value to a property. However, home renovations can also set you back several thousands of pounds in the process. 
Many Britons choose to go down the loan route when it comes to financing home improvements. Sums between £1,000 and £25,000 are often attainable, and can really help get a project off the ground. However, be cautious of the advertised rates – they may not apply to your particular circumstances. 
In addition, make sure you can afford to keep up with repayments. Also, do some thorough research into whether any home improvements will – in fact – add value to your property. 
How to get a loan from Nationwide 
The Office for National Statistics reported that online banking rose by 33% between 2007 and 2017, with 63% of Britain doing their banking online. Even more telling, a huge 82% of 25-to-44-year olds take to the net for their finances. With such strong online trends, getting a loan from British banks has naturally followed this flow into cyberspace. 
A Nationwide bank loan is no different. The banking giant has made the whole application process online. However, everyone's circumstances are different, so don't assume that the application will necessarily be quick – some background checks may be required.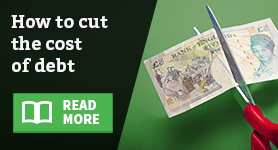 An approved Nationwide personal loan could see your Nationwide current account credited within hours. Alternatively, a Nationwide loan application can be made in more traditional fashion, both in branch
or over the phone. 
Can I top up my Nationwide loan? 
Projects like housing renovations have a habit of running over budget from time to time, and can require additional funds in order to see it through to completion. If you happen to find yourself in need of more funds than you had initially sought, you may be able to apply for a Nationwide loan top up. 
This can be done in two different ways. While Nationwide allows you the freedom to consolidate loans, it also offers you the option of taking out an additional loan if you'd prefer. However, it's important to remember that your Nationwide loan rates could very well vary from one policy to the next. It's well worth keeping this in mind if you decide to take out a second loan when you apply for a top up. 
What's more, in April 2018, Nationwide also has a cap on its loan provision to two active loans per customer, and an overall limit of £25,000 in total.  
See also:
Top tips for getting the most out of your loan 
In April 2018, Nationwide offers preferential treatment to its current account members, with a number of perks exclusively available to this core group of individuals. 
Prior to diving into the loan pool, it's worth dipping your toe into the GoCompare smart search to check the water first. The smart search application will show you a list of relevant loans you may be likely to approved for, including any loans you may be pre-approved for. 
While a rejected loan application can negatively affect your credit score, our smart search won't affect your credit rating at all, so it's well worth dipping into before you take the plunge. What's more, there may be another loan Nationwide doesn't offer that may be more suitable to your financial needs, so it's always a good idea to shop around for what's on offer elsewhere. 
By Martyn Grant