Loans from NatWest
If you're a NatWest current account customer, you may be able to get a loan from the bank.
Key points
NatWest offers loans for its current account customers
It offers car loans and business loans
NatWest offers a mobile banking service for rural customers
NatWest is a familiar name among high street banks. A member of the Royal Bank of Scotland Group since 2000, the bank was established in 1968 and has almost a thousand high street branches. It is also one of the 'big four' clearing banks in the UK. 
NatWest provides a whole host of personal and commercial banking and insurance services. If you live in rural areas, you might catch a glimpse of a van bearing its logo dashing round country lanes, as it has a mobile service for their rural customers. 
NatWest offers loans for a variety of purposes - from car loans to debt consolidation to home improvement; the choice is yours. Before you take the plunge, consider the other options available to you that don't involve getting yourself into debt, like using savings.
NatWest personal loans 
Customers who are over 18 and already have a NatWest current account can apply for a personal loan between £1,000 and £50,000. These figures were correct in April 2018.
Smaller loans can be paid off over five years. The repayment period for longer loans can range from one to ten years depending on the kind you take out. Remember that the longer your loan term, the more you'll be required to payback. 
The interest you pay on your loan will depend on your circumstances and the size of the loan. Don't forget, an APR or annual percentage rate is different from interest alone. It includes any extra charges that might be added to the loan application. The APR for your loan will be shown on your application and any documentation you receive from the bank. 
Keep in mind that a loan is not something to take out lightly, it's vital that you read the terms and conditions carefully and ensure that you're able to make your monthly repayments to avoid landing in even more debt.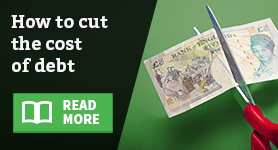 How quickly can I get the money? 
If you're a NatWest customer and use its online banking service, you could have the cash in your bank account the next working day. This depends on whether you're unconditionally accepted for a loan.
If they need more info from you, or you're not a Natwest customer, it's likely to take longer to hit your account. In most cases, you'll have to undergo a credit check and provide proof you can afford to pay back what you borrow. 
NatWest business loans 
If you're looking to grow your business, NatWest offers startup and small business loans. As with other loans, you'll have to provide information to show you can afford to pay the loan back, and further documentation like a business plan. 
The company's directors may also have to give a personal guarantee, meaning they agree to pay the loan themselves if the company stops trading. 
NatWest also offers loans to larger businesses. Again, the loans may be dependent on a personal guarantee or be secured against property.  
Fixed or variable rates 
You can get a fixed-rate or variable-rate commercial loan. With a fixed-rate loan, you pay the same rate of interest throughout the loan. If you choose a variable loan, the interest payable will change as the base rate changes.† This means what you pay back could go up or down. 
Repayment or interest-only loans  
You can choose between a regular repayment loan where you pay back the money you've borrowed and the interest, or an interest-only loan. With these, you only pay the interest until the end of the loan term, when you have to pay off the capital borrowed.
If you choose the latter, you'll have to have something in place to pay off the capital - for example, an investment plan. It may be a condition of the loan that you regularly update NatWest on how the investment plan is doing. 
NatWest car loans 
You can get a loan specifically for buying a car with fixed monthly repayments, so you'll know exactly how much you need to pay back each month. You may be able to borrow up to £25,000 and you can spread the repayments over one to seven years.  
Getting a NatWest loan with bad credit  
Your credit history is a major player when it comes to getting a loan from any bank. A good credit score opens the door to better interest rates and loan terms. 
If you have a poor credit history, you'll need to speak to NatWest directly to see if it has a loan that will suit your circumstances. 
Shop around  
You may get preferential rates on a loan if you already bank with the loan provider. But it's still a sensible option to shop around and check you're getting the right loan for your circumstances. 
Use our loan comparison service to compare loans. And using our smart search will show the likelihood of acceptance for available loans, without it affecting your credit record.