Payday loans regularly hit the headlines with horror stories of customers falling into debt. Find out more about these controversial products…
Key points
A payday loan is a short-term borrowing product with a very high interest rate
Lenders are now regulated by the FCA, but many have been found not to be treating customers fairly
Total interest and fees can be up to 100% of the amount borrowed
They can be one of the most costly ways of borrowing, so it's a good idea to consider alternatives
Gocompare.com DOES NOT offer a payday loan comparison service
Payday loans are notorious for high interest rates which, although they've been capped as of January 2015, could still see you paying back double what you originally borrowed.
A payday loan usually provides the borrower with a small amount of money at an incredibly high interest rate, with a view to the loan being repaid when the borrower receives their wages.
They're marketed as a way of tiding yourself over until payday and can seem like a good idea if you're low on money between wage packets, but there are some serious warning signs and caveats.
Payday loan regulation
Payday loans have been regulated by the Financial Conduct Authority (FCA) since April 2014, but after a year of this regulation a review of 60% of the lenders operating within the sector† found that too many of them were failing to treat customers in arrears fairly.
"Our rules are designed to ensure loans are affordable; that customers who get into difficulty are treated fairly and that they are not pressurised into unaffordable and unsustainable repayment plans," said Tracey McDermott of the FCA.
"The real test for these lenders will be FCA authorisation where they will have to demonstrate exactly how much progress they have made if they want to remain in the market."
Why do people take out payday loans?
With interest rates as high as they are, you might wonder why someone would ever consider a payday loan.
There are a few things that make them seem attractive, particularly to those in financial difficulty.
Ease of access to funds
The fact that you can receive the loan on the application day, in some cases within as little as 10 minutes, is one of the chief selling points of payday loans. But always remember that you're likely to be paying well over the odds for this ease of access.
Lax credit checks
Payday loans are often regarded as 'bad credit loans', as their lending criteria can be less stringent than for other credit products.
Although many payday lenders will carry out a credit check before offering customers a loan, some won't.
This makes it easier to borrow, but there's a danger that even those with a poor credit history and no income might be able to take out a loan they can't afford.
Did you know...?
Some mortgage lenders won't accept applicants who've taken out a payday loan in the last few years - even if the loan's been settled
Rollover payments
Some payday lenders may offer you the option of rolling over your payments and bill it as 'giving you more time to repay'.
The problem is you'll be slapped with even more interest. If you can't afford the repayment now how will you afford it - plus more - in a month's time?
The dangers of payday loans
Despite their speed and convenience, there are some compelling reasons to avoid payday loans.
Payday loan interest rates
Although a number of payday lenders' websites come equipped with a sliding tool showing the total amount you'll repay (if you make your repayments in full and on time), to compare loans against each other you need to check the APR (annual percentage rate).
Payday loan APRs tend to be incredibly high - over 5,000% in some cases.
Regulations introduced by the FCA in January 2015 cap the total interest and fees of payday loans at 100% of the original amount borrowed, but that's still a lot of unnecessary debt compared to other options.
Repayment problems
Your repayment amount and period depends on the loan you're taking out, so always read the terms and conditions carefully and make sure you're able to make the payments.
Missed payment charges can rapidly stack up and leave you in even more debt.
Anyone who's having problems making repayments should contact their lender as soon as possible to discuss payment options, rather than just letting the charges multiply.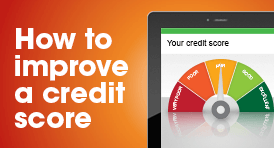 Some lenders may freeze the interest after a certain period of time to help you get back on top of your debt.
Effect on credit reports
When you take out a payday loan it'll show up on credit records which are held about you and this could be an obstacle to other types of more cost-effective borrowing in future.
Even if you made the repayments on time and paid back in full, some lenders take a payday loan as evidence of being overstretched and mismanaging money and will be reluctant to grant credit.
It could even scupper home-buying plans for several years, as some mortgage lenders specify in their criteria that they won't accept anyone who's held a payday loan in the last few years.
Continuous payment authority
Watch out for continuous payment authority (CPA), also known as a recurring payment. This is different from a direct debit because once set up it gives the lender permission to debit your card whenever it thinks it's owed.
If you've been saving up to pay your monthly outgoings, a CPA may come at an inopportune time and wipe out cash needed for essentials like rent and utility bills.
Note that you're able to stop a continuous payment authority by contacting your bank and cancelling it. But you'll still need to phone up the lender and arrange to make your repayments by another method, as you'll be charged interest until the loan is paid.
Temptation of multiple loans
If you have generous family or friends, you may want to consider asking them if they're able to lend you the money. Remember, even if you're related, it's a good idea to draw up a contract
If you've taken out a payday loan which you can't pay off in time, it could be tempting to take out another loan with a different lender to pay off the initial amount.
Step away from the computer as you'll likely end up in a vicious circle of debt, taking out loan after loan to pay off the previous outstanding amount.
If you find yourself with a lot of debt and aren't sure how to start paying it back, contact the Citizens Advice Bureau† which will be able to help you draw up a repayment plan.
Payday loan complaints
Payday lenders are required to follow rules set out by the FCA and most are supposed to adhere to the Good Practice Customer Charter.
If you think your payday lender is breaking either of these rules you can contact them to resolve the issue and, if this doesn't work, you can lodge a complaint with the Financial Ombudsman Service or with a trade association if the lender is part of one.
Alternatives to payday loans
Before even contemplating taking out a payday loan, remember that there are other options to consider which may be more suitable.
Speak to your bank or building society
If you have an established reputation with your current financial provider it's possible that they could offer a deal tailored to your circumstances and that's more attractive than the options advertised to the wider market. If you don't speak to your current provider, you won't know.
Overdrafts
Is there a possibility of getting or extending an overdraft on your current account to cover the amount you need? Some banks offer a 0% interest overdraft on a certain amount, or interest and fees that work out far cheaper than a payday loan.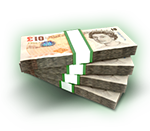 Make sure that you never go over the agreed overdraft limit though, as unarranged overdraft fees can be very costly.
Personal and bad credit loans
Consider whether a personal loan with a longer term and lower interest period would be a better choice for you than a payday loan.
There are dedicated bad credit loans on the market which - if handled correctly - could prove useful options.
Remember that, if you choose a secured loan which uses your property as collateral, then your home's at risk of being repossessed if you miss repayments.
Also, if you are thinking of applying, first try a smart search such as the one offered in Gocompare.com's loans comparison service.
This allows you to see the deals you're likely to qualify for before making an application, minimising the risk of a failed application that would impact on your credit history.
Credit union loans
Credit unions are not-for-profit organisations which offer savings and loans to union members from pooled deposits.
Although interest rates vary between credit unions, they're capped at 42.6% APR, even for small, short-term loans, making them a viable and more ethical alternative to payday lenders.
Family loans
If you have generous family or friends, you may want to consider asking them if they're able to lend you the money.
Remember, even if you're related it's a good idea to draw up a contract detailing repayment amounts, loan periods and whether interest is to be paid.
Guarantor loans
A guarantor loan is an unsecured loan where a second person is responsible for paying off the debt if the person who has taken out the loan misses their repayments.
This type of loan could be an option for those with little credit history or a poor credit rating, who struggle to get accepted for a loan product.
However, it's worth noting that you may end up paying more than the original borrowed sum in interest, on top of your monthly repayments.
Government support
If you receive benefits, you may be eligible for an interest-free budgeting loan. This is to be spent on everyday essentials that you're unable to afford currently, for example rent.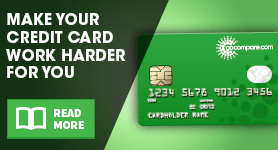 Be aware that, because of high demand, only those deemed to be in urgent circumstances will receive a payout and it's not a quick process.
You can look online to check the benefits you're entitled to from the government, or find out more about a budgeting loan from the social fund.†
Credit cards
If you have a good credit history you could consider a credit card.
Although APRs appear high compared to personal loans, for small amounts of short-term borrowing they can work out far cheaper than a payday loan.
0% credit cards have no interest to pay for a certain period of time. Make sure that you repay at least the monthly minimum repayments to avoid fees and aim to repay in full by the end of the 0% period.
Another option could be bad credit rating cards which, as the name suggests, are specifically designed for those with a poor credit rating. They could help you improve your credit rating so you can access more competitive products in future.
They're likely to have a high interest rate and no interest-free promotional period, though, so always try to pay off the balance in full each month.
Remember that, if you plan to withdraw cash, a credit card is unlikely to be the right choice as you'll be charged a fee and interest.
Explore peer-to-peer lending
Peer-to-peer lending is worth looking into, but attractive deals are likely to require a good credit history.
Finally...
If you are considering irregular lending options, at all costs stay away from loan sharks. You can contact your local Citizens Advice Bureau, National Debtline or StepChange Debt Charity (formerly the Consumer Credit Counselling Service) for free advice.†
By Abbie Laughton-Coles
[SeanSocialShare]