Guide to personal loans
Key points
Personal loans aren't secured against property or assets
The most you can borrow is typically £25,000 and the maximum term is likely to be 10 years
Monthly payment amounts, interest rate and repayment levels are usually fixed up front
The rate you pay will depend on your personal circumstances
If you need to borrow up to £25,000 - perhaps for a new car or boiler, or even a holiday - then a personal loan could be one of the cheapest ways to do it.
Such products are often known as 'unsecured' because the loan isn't secured against a property or any other asset.
The rate you pay depends on your circumstances, but you'll usually find it's between 6% and 13%. That could make a loan cheaper than many credit cards, which usually charge upwards of 18%.
The maximum term for a personal loan is likely to be 10 years, although common loan durations tend to be one, three or five years.
You'll typically find that the longer the term of the loan is the cheaper the monthly repayment will be... but you'll end up paying more overall as you'll be paying the debt off for a longer period of time.
Need more information?
Note that you're likely to need a good credit rating to qualify for a personal loan - and certainly for the more attractive deals.
But if you do your research through Gocompare.com you can conduct what's known as a soft search.
This allows you to see the loans you're likely to be accepted for before you apply, helping you avoid unnecessary rejections that are recorded on credit reports and can negatively impact the way lenders rate your credit worthiness.
Types of personal loan
Broadly speaking, there are two types of personal loans to choose from:
Fixed rate personal loans
With this sort of loan you pay a fixed amount every month throughout the term of the deal, giving you peace of mind and the ability to budget your outgoings.
The majority of personal loans fall into this category, although variable rate products can be found.
Variable rate personal loans
With variable rate loans the interest you pay may fluctuate depending on the Bank of England base rate or market forces.
This means that your monthly repayments and the total amount you repay over the term could increase or decrease. If interest rates go up you could repay a lot more than you originally budgeted for or, in the worst-case scenario, be unable to meet your repayments.
Other things to look out for with personal loans
Low advertised rates
Did you know...?
Secured loans may well prove cheaper than unsecured personal loans - but your assets will be at more of a risk
Beware of headline rates - by law these rates only need to be given to 51% of successful applicants.
So, 49% of successful applicants are likely to pay a different, more expensive rate, and others are likely to be turned down with a mark placed on their credit files.
Eligibility criteria
Many products have strict eligibility terms such as age (usually you must be 21-65) and residency. In most cases you must have been a UK resident for at least three years, have a current account and have a regular income.
Early repayment fees
Some lenders will charge a penalty if you repay the loan early (because they will not be earning the interest they expected). This fee can vary, but it's typically the equivalent of one or two months' interest, depending on how much notice you give.
On 11 November, 2014, Gocompare.com checked 126 personal loan products listed on the matrix of independent financial researcher Defaqto and found that a significant number imposed additional fees for overpaying or repaying early.
Of the 126, 44% applied early repayment charges to any overpayments made, while only 28% had no fee for early redemption of the entire loan.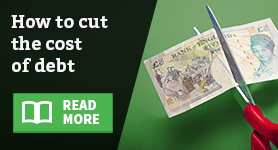 Availability of funds
Lenders may charge a fee for same-day transfers.
Of the 126 personal loans analysed on Defaqto, 42 offered an express delivery option, but only 31 offered this free of charge. Nine charged £15 or less, one charged £50 and one charged £57.50.
With normal transfers (usually two-to-three working days) you can usually avoid this fee.
Other fees
Check the terms and conditions thoroughly for other fees, such as arrangement fees.
Payment breaks/deferment periods
Some lenders offer 'payment holidays'. While these can be beneficial if finances are tight, bear in mind that interest will continue to be charged, meaning that the total amount you repay will increase.
Consolidating debts with a personal loan
Generally speaking, the more you borrow, the lower the rate. This means that you're likely to pay a higher rate of interest on a personal loan for £3,000 than on a £7,500 debt and if you have a number of smaller debts, you could be paying far more overall than you need to.
Did you know...?
The right credit card, overdraft, peer-to-peer loan or remortgage deal have the potential to be attractive alternatives to personal loans
What's more, it's all too easy to end up with lots of little loans - maybe a balance on your credit card, a small amount left on your car's finance, an overdraft you can't shift...
Consolidating these debts into one bigger personal loan could bring the cost of your credit right down, and should also mean that you only have one debt to keep track of.
If you're planning to apply for a new loan then think about consolidating all your debt at the same time.
But be aware that you may need to pay an early redemption charge if you end a loan before its agreed term, so factor any such cost in when you're working out your finances.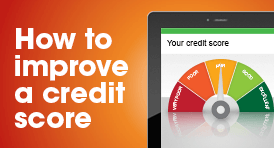 Secured versus unsecured loans
When you want to borrow a larger amount then an unsecured personal loan might not be the best way.
Homeowners with equity in their properties can usually borrow larger amounts for longer periods by securing the debt against their homes.
Such secured loans are typically used for home improvements or expansions, or for consolidating larger amounts of debt, and may well prove cheaper than an unsecured personal loan.
Gocompare.com's best-buy table allows you to assess secured loan deals against unsecured ones to weigh up your options, but you always need to remember that secured loans put your home at risk if you can't meet your repayments.
You should also be aware that your home could potentially be at risk if you fail to make repayments on a personal loan, although not as directly as with a secured product.
The lender would first have to apply for a 'charging order' which might then lead to a forced sale of your property, but obtaining a charging order is a complicated process.
Other alternatives to personal loans
The ultimate secured loan is likely to be your mortgage, and you may want to consider the pros and cons of remortgaging if you're planning to take out a large loan.
See also:
Car finance and loans
Compound interest
If you only need a small amount then some bank accounts offer interest-free overdrafts - just make sure you stick within the terms and conditions as penalties for breaking them could be excessive.
While interest rates on standard credit cards can be crippling, some so-called 0% cards offer long, interest-free periods in which time you may be able to clear your debt.
Balance transfer cards are also worth considering for long-term debt. You'll typically pay a transfer fee, but interest rates may then be low, again giving you time to pay down the overall debt.
Peer-to-peer lending is an innovative, increasingly mainstream choice that you should also consider, an option that cuts out the banking middle men by connecting borrowers directly to savers and other lenders. When you compare personal loans through Gocompare.com you can easily see peer-to-peer options alongside more traditional products.
Protecting personal loan repayments
People can get into trouble repaying their loans for all sorts of reasons including redundancy and ill health.
Because of this, when taking out a loan it's important to think of contingency plans for servicing your debt if the unfortunate happens.
A common-place of financial advice is to suggest that you build up an emergency, rainy-day fund of at least three-to-six months' salary. Keep these funds available, perhaps in an easy-access savings account.
Dedicated policies designed to keep making your loan repayments for a set period of time if you fall ill or lose your job have gained something of a bad reputation and have been lumped together with the payment protection insurance (PPI) scandals.
You should be aware, though, that the right income protection policy can be a product worth considering, offering peace of mind to you and your family.
As with any financial product, you need to read the terms and conditions with care to ensure it meets your expectations and could help you in a time of need - find out more in our income protection guides.
By Felicity Hannah