Welcome to GoCompare's wee guide to RBS loans!
GoCompare's guides could help you find the right loan for you, whether that's a RBS loan or an option from another lender.
Key points
Only RBS current account holders of at least three months can apply for a RBS loan
Although you can compare RBS loans against those from other providers, only existing RBS customers can apply
Avoid taking out a loan if repayments are likely to be problematic if your circumstances change
It's been a rollercoaster ride for RBS over the past two decades. Royal Bank of Scotland became the biggest company by assets in the world. Then it all fell apart and the government stepped in to save it in 2008. Remember Fred 'The Shred' Goodwin? He was the CEO. 
Now RBS is rebuilding. But what does this mean for borrowers, and what do you need to know about RBS loans? 
RBS loan eligibility - can I apply for one? 
Got a Royal Bank of Scotland current account? If you said och aye, then you can apply for a RBS loan. If you haven't, or you've been a customer for less than three months, then you're gonna have to go compare. This was the case in March 2018. 
What kind of loans are RBS loans? 
RBS loans are personal loans. Sometimes called unsecured loans, you don't have to put your home, car or other assets up as collateral. Yet just because you're home isn't on the line straight away it doesn't mean you should get a loan willy-nilly.  
RBS may divvy up its personals loans into different categories. Expect things like car loans, home improvement loans, debt consolidation loans, even holiday loans.  
In March 2018, you could borrow anywhere from £1,000 to £50,000 with an RBS loan. APRs will vary, as will the length of time you'll have to pay it back. Before you decide to borrow, ask yourself these questions: 
Can I afford the repayments on this loan each month? 
What are the fees, charges and interest of the loan? 
How much money do I need to borrow? 
Do I really need this loan? 
If you're satisfied with the answer then compare what loans are out there. But if you're struggling with debt you may want to explore other options. Think about speaking with the people that you owe money to. They won't want you defaulting on your debt after all. It's important to not ignore the situation if you can't afford your repayments. 
You may also want to seek further advice from National Debtline, the Citizens Advice Bureau, Money Advice Service, or Turn2us.†
RBS loan calculator 
RBS has a loan calculator. It can give you a monthly repayments figure, the APR you'll be charged and the estimated total you'll have to pay back. 
The RBS loan calculator works on a sliding scale, as the APR will change depending on the amount you want to borrow. The length of time you want the loan for will also affect how much you'll pay back. 
Are RBS loans any good? 
Royal Bank of Scotland's personal loans get five stars from Defaqto in 2018. Fairer Finance ranks personal loans from RBS as 24th out of the 25 lenders it looked at in spring 2018. 
Also RBS came 15th out of 16 banks at the 2018 British Bank Awards. It scored 77.8% for customer satisfaction. 
How do I find a loan that's right for me? 
At the time of writing, APRs are tumbling as lenders look to attract new customers. However, you should be prudent before taking out any loan, not just a RBS loan.  
Review your credit score before you apply. Lenders will take it as warning sign if you apply for lots of loans. Doubly so if they're rejected loan applications. So what can you do?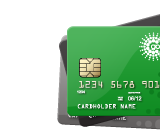 If you think a loan is right for you, here's a couple of tips…
Figure out what you need and how much you can repay monthly 
Try a loan calculator to see what all the costs are and whether you can afford it 
Look at the terms and conditions for charges and fees, some may not be apparent straight away
Do a smart search and see the likelihood of other loans you may be eligible for before applying for an RBS loan 
A personal loan isn't the right choice for everybody. Explore your options and be sure you can afford any repayments before applying.
By Sam Easterbrook