Sainsbury's loans explained
Find out about Sainsbury's personal loans, how you could get one, early repayments and more.
Key points
Personal loans don't rely on you using a valuable asset as collateral
Loans can be useful for a variety of things, provided they're used responsibly
You can pay off your loan early, but you'll probably be charged a fee
As long as the repayments are affordable, getting a loan can be a useful way for people to manage their money.  
Although we're not quite sure how to feel about getting a loan from the same place as your weekly shop, let's take a look at the kind of loans Sainsbury's might offer.  
Sainsbury's personal loans 
Unsecured loans, usually referred to as personal loans, look at your credit score to see whether you're eligible for one. And they don't require you to put up your house, or other valuable asset, as collateral.  
Most personal loans are available for borrowing between £1,000 and £25,000, but some lenders might offer them for amounts up to £40,000. This was the case in April 2018 anyway. 
Personal loans usually have repayment periods between 12 and 84 months, and interest rates tend to be fixed for the repayment period.  
If you're in the market for a loan and you have a Sainsbury's Nectar card, you may be able to qualify for more exclusive rates, so it's worth keeping an eye on that.  
Bear in mind that the larger the loan is, the more expensive the monthly repayments will be. Make sure you can manage your money before taking out a loan, as they could put you in financial difficulty if not used responsibly.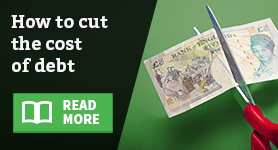 What can you use a loan for? 
Although it may be better to look at other alternatives first, loans can be used for a variety of expenses, big or small.  
Loans may be taken out for big expenses like home improvements, buying a car, once-in-a-lifetime holidays, and weddings. However, if you can save up to pay for these expenses without applying for a loan, you'll have peace of mind that you're not in debt. Always make sure that you can make the repayments. 
Small loans can be taken out for things like minor decorating or to consolidate debt.  
Be mindful that you can't use a personal loan for things like paying the deposit on your mortgage, so check the terms of any loan you're considering to find out if there's anything that isn't permitted.  
How to get a loan 
A loan is a big responsibility, so shopping around for the right loan is a good idea, as you'll want to make sure you're getting something suitable. 
Before applying for a loan, make sure you meet the eligibility criteria, as any failed applications can have a negative impact on your credit record.  
Early loan repayments 
Most lenders allow you to pay back part or all of your loan early if you want to, but they may charge you a fee.  
Alternatively, you can also make overpayments on your loan, meaning that you choose to pay back a little more on top of your usual monthly repayments amount.  
This can help you pay off your loan quicker, but just be sure you aren't going to be short on cash for the month. You'll need to make sure all your priority outgoings like mortgage repayments, utility bills and rent are covered. 
Using smart search for Sainsbury's loans 
If you're shopping around for a loan, you could try doing a soft search.  
See also:
Our smart search, otherwise known as a soft search, shows you what options may be available to you, and yet other lenders won't be able to see this on your credit report. With a soft search, you can view what Sainsbury's loans you may be eligible for and compare them with other lenders.  
This is especially handy if you have a poor credit rating, as you can see which loans you're likely to be eligible for without actually leaving an impact on your credit history.
You will, however, be subject to a full credit check if you go ahead and apply for any of these loans.  
And be aware that loans, like any form of credit, can get you into financial difficulty if you don't manage your money sensibly and make your repayments on time.  
By Amy Smith