Meet Santander
Learn more about taking out a loan with banking giant, Santander.
Key points
Santander has been around since 2004
You don't have to be an existing customer to apply for a loan
You'll need to have an income of at least £6,000
Global banking giant Santander has been a presence on the UK market since 2004.  
Since its acquisition of three former building societies – Alliance Leicester, Abbey National and Bradford & Bingley – Santander UK has evolved into a full-service retail and commercial bank. 
Today, with 14 million active customers, five million digital customers and pre-tax profits of £1,814 million[2], Santander is almost impossible to ignore in the banking sector.  
What can I use a Santander loan for? 
There are many reasons a customer may be seeking a personal loan - from a new car or a loft conversion to getting married or jetting around the globe. However, it's important to work out whether you can afford to make the repayments each month, or you could end up paying charges which would result in even more debt. 
In April 2018, Santander loans are available from £7,500 to £15,000 for new and existing customers, subject to approval. Personal loans are offered to cover a wide range of situations. Consider whether you can save up first, instead of taking out a loan. It would mean paying out less money overall.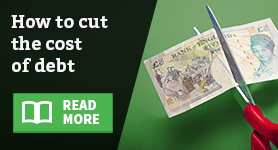 Car loan  
With a Santander loan, what you borrow isn't secured against the car you buy, nor is there a mileage limit, like with some car finance schemes. There's also no upfront payment or admin fee. Make sure you read the terms and conditions carefully to see how much you will end up repaying. 
Home improvements 
A personal loan could help you to get a loft conversion, new bathroom or kitchen.  
If you opt for a Santander loan, monthly payments could be spread over 12 to 60 months, giving you time to gradually pay for the work instead of committing to paying a lump sum. Note that you will end up paying more in total if you choose a longer loan term.
Life events  
You might use a Santander loan to help plan your wedding or book a once-in-a-lifetime holiday.  
But if this is the case, try to spend only on what you need rather than splashing the cash just because you have access to it. And never borrow what you can't afford to repay in the time allocated.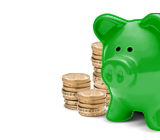 Who can apply? 
At the time of writing, you can apply for a Santander loan if you meet all of the following conditions:
You're aged 21 or over and a permanent UK resident
You have a bank or building society account with a direct debit facility
You have a regular gross annual income of at least £6,000
You've not been declared bankrupt, or had a county court judgment (CCJ) or an Individual Voluntary Arrangement (IVA) within the last six years
If you apply online, you should find out in a few minutes if you will be accepted for a Santander loan. Sometimes further checks may be required.
Can I repay my personal loan early?  
Yes, but you will be required to pay the settlement figure calculated by the bank - including interest - if you want to repay early in full.  
A better option might be to make a partial repayment to reduce the term of your personal loan. 
See also:
The Santander Way or the highway? 
The bank's pledge is to deliver services the "Santander way… simple, personal and fair". But whether this meets your personal needs and is fair for your circumstances needs to be assessed and decided by you.   
It takes research and organisation in order to get it right. Don't just snap up the first shiny loan to come along – shop around. 
By Catherine Evans