Here's GoCompare's guide to Tesco loans... every little helps!
Whatever you need a Tesco loan for, our guide could help you find the right one for you.
Key points
You can apply online for Tesco loans
All Tesco loans are unsecured personal loans
Tesco Clubcard points are sometimes offered as an incentive
Tesco loans come from Tesco Bank, the online-only service from Tesco. So you won't be able to apply for a loan with your weekly shop in-store. But does Tesco's focus on value, quality, and customer service extend to Tesco Bank loans? 
What kind of loans are Tesco loans? 
When it comes to loans, Tesco Bank offers unsecured personal loans. Unsecured loans means that you won't be putting your house or car up as a guarantee. Yet just because your home won't be on the line immediately, doesn't mean you should jump in without looking.
In March 2018, a Tesco loan can start at £1,000 and can go up to £35,000. The APR can vary depending on how much you borrow, and you may not get the advertised rate. 
How can you check what'll you end up paying with a Tesco loan? If you're sure a Tesco loan is right for you, we'd suggest a deep dive into the terms and conditions before applying. That's true with any loan and lender for that matter. 
You also might want to use the Tesco loan calculator.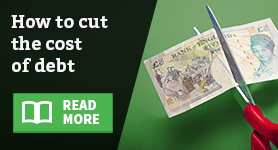 Tesco loan calculator 
Tesco Bank has a little widget that can tell you what your monthly payments and total amount is likely to be. This Tesco loan calculator may also probe you with a few questions before you go on to apply. 
We'd suggest doing a wider smart search to see all the loans you may be eligible for, not just from Tesco. This'll also save you entering the same details over and over again with different lenders. 
Tesco loan application - easy to do? 
You can apply for a loan of over £30,000 online. Yet just because loans may seem to be readily available, doesn't mean it's a simple decision. Think carefully about what you need the money for and if you can meet the repayments. It is a big financial commitment. 
Any deals, promotions, or freebies with a Tesco loan? 
Tesco occasionally throws in Clubcard points offers if you take out a loan with it. If that kind of thing is your (shopping) bag, then keep an eye out for deals online, in store or via direct mail. 
How long do I have to repay a Tesco loan?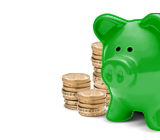 You agree a length of time with Tesco Bank at the start of the loan. It seems that most Tesco loans range from one to 10 years. 
While taking out a loan over a longer period of time can mean lower monthly repayments (and often a lower APR), you may end up paying more back in the long run. When it comes to loans, only borrow what you need and pay it back as soon as you can. 
Some customers may be eligible for a payment break at the start of the loan. This usually gives you a two-month window before you start repaying the loan. While this can seem handy, the longer you take to service a debt, the more you'll have to pay back. 
There can be charges for paying a Tesco loan back early. There can also be fees for late payments.  
Are Tesco loans any good? 
Tesco personal loans scored five stars from Defaqto in spring 2018. Fairer Finance gives Tesco Bank a silver ribbon in its spring 2018 review of personal loans. It came fifth out of 25 lenders.
More widely, Tesco Bank came third at the 2016 British Bank Awards. It scored 87.8% for customer satisfaction. Yet at the 2018 edition, Tesco fell to 12th place out of 16 banks with a score of 80.1%.  
How do I find a loan that's right for me? 
At the time of writing (March 2018), lenders are fighting for new customers, so APRs are dropping. But it's still wise to think carefully before taking out any loan - including Tesco loans.  
You might want to check your credit score before you apply. Too many loan applications and lenders will take it a bad sign. Rejected loan applications are likely to have a negative impact on your credit rating. So what can you do? 
If you think a loan is right for you, here's a couple of tips… 
Figure out what you need and how much you can repay monthly 
Try a loan calculator to see what all the costs are 
Look at the terms and conditions for charges and fees 
Do a smart search and see which other loans you may be eligible for before applying for a Tesco loan 
Personal loans can be useful for some people. Yet they're not the right choice for everyone. If you're struggling with debt you might want to look at other options. Think about speaking with the people that you owe money to. They won't want you defaulting in your debt and could offer you a new plan. 
By Sam Easterbrook