Guide to loans and other options for funding a wedding
Key points
Loans are one way of spreading wedding day expense
The rate you're offered may depend on your credit record
Consider alternatives like a 0% credit card or overdraft
The average wedding cost £21,000 in 2014, according to a BBC report,† so it's not surprising that couples are looking for the best way to pay for their big day.
A wedding is one of life's biggest expenditures after buying a home and, as most of us only plan on doing it once, we want to do it properly.
But unlike buying a house where you have a physical asset to show for all that expense, after a wedding you're instead left with precious memories and mementos.
Saving for a wedding is one thing, but you may still need to borrow money to pay for the countless things that make the day special.
One way to pay for a wedding is by taking out a loan, but there are a number of pros and cons to borrowing for your big day. Read on to find out more and for a few alternatives to a traditional loan product.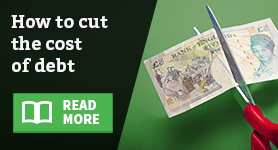 Is a loan the right decision?
Whether you decide to take out a loan to pay for your nuptials or not, make sure that whatever you do it's the right choice for your situation and your money.
It's all well and good starting off your marriage with a bang, but spending the first few years as newlyweds worrying about debt is a situation best avoided.
Think carefully about whether you'll be comfortable with repayments, perhaps for many years. If not, maybe it's worth thinking about saving for a bit longer before tying the knot.
Personal loans
A personal loan is one option when you're looking to borrow up to around £25,000, which should fund a fairly lavish celebration.
Personal loans are unsecured - the lender doesn't take a property or any other asset as security against the sum borrowed.
Most personal loans are fixed rate, so you pay a predetermined amount every month throughout the term of the agreement.
This means you'll always know what you're paying so you can budget beforehand.
There are some variable-rate loan products available, which means the interest you pay fluctuates depending on the Bank of England base rate or market forces. With a variable loan, your monthly payments could go up or down at any time, so make sure you're comfortable with this risk.
Advantages of a personal loan
One major advantage of a personal loan is that once the money's in your bank account, you can use it as cash payment, which might well get you a better deal.
Credit agreements with vendors can be costly, but taking out a low-rate personal loan could effectively allow you to pay for expensive things like car hire and the reception venue in cash, meaning you can avoid their uncompetitive interest rates and charges.
By taking out a personal loan you can spread the cost of your wedding over a number of years, giving you plenty of time to repay. You can also usually fix your repayments in advance, allowing you to budget effectively.
 Disadvantages of a personal loan
If you see a headline rate that you think is too good to be true, it probably is - unless your credit record's spotless.
By law these rates only need to be given to 51% of successful applicants, so the other 49% of people are likely to pay a different - usually higher - rate.
Note that every application leaves a footprint on credit records held about you and might contribute to further rejections, which is why it can be important to use a smart search tool such as Gocompare.com's to make a soft search that doesn't impact on credit files.
Secured loans
If you're a homeowner and have equity in your property, an alternative to a personal loan could be securing the loan against your home.
Advantages of a secured loan
Taking out a secured loan would allow you to borrow far more than is possible with a personal loan and - whatever sum you're looking to borrow - the interest rate is likely to be lower than with an unsecured deal.
If your credit rating isn't in good shape, a secured loan may be more readily available to you - but that doesn't mean it'll be easier to get a competitive interest rate.
Early repayment fees often don't apply to peer-to-peer loans, which means that you can pay back the loan quicker if you have any spare cash post-honeymoon
Disadvantages
Think carefully about whether a secured loan is the right option - it could prove very risky if you can't make your repayments on time.
Is it really worth starting married life by risking your new family's home?
Also, if you're taking out a secured loan to borrow a very large sum of money, this could mean committing to repayments for many years.
Peer-to-peer loans
Peer-to-peer loans are an alternative lending option which allow you to borrow directly from lenders and cut out the 'middleman' of the bank. Borrowers can sometimes share their romantic reasons for borrowing and interest rates can be competitive for those with good credit records.
Advantages
Early repayment fees often don't apply to peer-to-peer loans, which means that you can pay back the loan quicker if you have any spare cash post-honeymoon. Peer-to-peer loans have become more accessible in recent years and are listed alongside other loans on Gocompare.com's comparison service, so it's easy to compare them with other loan products.
Disadvantages
To qualify for a peer-to-peer loan you'll need to pass stringent credit checks, meaning they're usually unsuitable for anyone with a bad credit history.
Avoid payday loans
Starting married life with the shadow of a payday loan hanging over you is the last thing you want. They have incredibly high interest rates, sometimes in excess of 1,000% APR, and you can get hit with huge charges if you aren't able to make your repayments.
They may seem tempting if you need a bit of spare cash to tie up any loose ends, but take one out at your peril.
Alternatives to a loan for weddings
Remortgaging
If you're a homeowner with a good chunk of equity, remortgaging lets you unlock some of that value and borrow it back.
Although your mortgage rate might seem quite attractive compared to loan APRs, remember that repaying over the life of the mortgage might well mean you'll pay more in interest than paying off a loan with a higher rate over a shorter term.
0% credit cards
Some credit cards charge no interest for an introductory period, sometimes of a year or even longer. A 0% credit card could be a cost-effective option for wedding expenses if you can repay fairly quickly, as it'll allow you to borrow for free as long as you pay back the balance within the interest-free introductory period.
If you can't repay the full balance in time, you might be able to extend the interest-free period by transferring the debt with a balance transfer credit card, but you shouldn't rely on this as it might not be possible and should bear in mind that there's normally a fee charged, typically 1-3% of the balance transferred.
Spending on a credit card will also mean your purchases are protected under Section 75 of the Consumer Credit Act. This protects you for purchases between £100 and £30,000, meaning that if your florist, caterer or photographer goes under in the run up to your wedding, you should be able to get your money back.
The main disadvantage is that not everywhere will accept credit cards and some companies - for instance travel agents for the honeymoon or car hire - will charge around 1-3% of the purchase cost for you to pay by credit card. That could be £90 on a £3,000 honeymoon.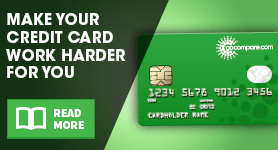 Cashback and rewards credit cards
These cards allow consumers to earn back a percentage of what they spend in cash or vouchers.
So if you shop for your wedding using a cashback or rewards credit card, you could get some of what you spend back to buy yourself some post-wedding presents.
Remember, these cards usually don't have an interest-free introductory period, so if you don't repay in full, interest on the card could be more than the value of the cashback or rewards.
As all credit cards are effectively interest free for a month, even a card without an introductory offer might give you a bit of financial breathing space.
Overdrafts
Some current accounts have interest-free overdrafts or charge a fairly low APR for them. Using an overdraft responsibly could be helpful in the run up to the big day - just make sure yours is planned and you're not getting charged extortionate fees. You can read more in our guide to overdrafts.
See also:
Any interest-free overdraft is likely to only be a fairly small amount of money, so they're unlikely to cover the full cost of your nuptials.
Borrowing from family
While traditionally the bride's family would foot the bill for a wedding, nowadays that's not as common.
But could borrowing the money you need from family still be an option?
Friends and family might be happier for you to take a loan from them rather than get into financial problems over your big day.
If so, it's a good idea to draw up a contract to outline the repayment amounts, interest rate (if required) and loan periods to avoid any arguments further down the line.
By Emily Bater