GoCompare phone deals for Everything Everywhere!
If you're wondering how to get a better deal with EE, wonder no more.
Key points
EE boasts a faster 4G connection than any other network in the UK
Existing EE customers may be eligible for cheaper deals than new EE customers
While EE doesn't currently offer an unlimited data plan, you can buy a top-up if you use up your monthly allowance
A combined effort from what was once T-Mobile and Orange, EE has grown into one of the most popular mobile phone networks in the UK since its emergence in 2010. Owned by the BT Group, the EE is the largest mobile network in the UK with approximately 30 million customers in April 2018. 
With mobile internet access increasingly more necessary in 21st century daily life, EE seemingly has the hot hand when it comes to keeping you connected with the world. 
In fact, EE boasts the fastest 4G in the UK, claiming to have gone to "extraordinary lengths to bring you 4G in more places than any other UK network." 
Does that claim hold water? Let's find out and see just what EE has to offer. 
What EE phone options are available? 
With so many EE mobile tariffs available, it can be hard to know just where to start when it comes to buying a mobile phone. With that in mind, it's helpful to know just what kind of phone deal you are looking for before you begin your search.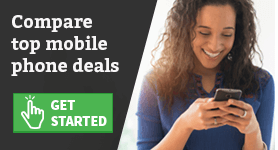 Naturally, most Brits looking for an EE mobile phone deal are drawn towards the cheapest EE mobile contract available. However, the most economical deal can come in a variety of different guises. 
Overall, most phone deals fall into three distinct categories. These include EE pay monthly contracts, EE sim-only deals and EE pay as you go mobile tariffs. Depending on your needs and how you plan to use your phone, one option may stand out as more useful than the next.
It's worth noting at this point that you can't actually get pay as you go tariffs through us. But you can still compare a huge range of other great mobile deals.
Most 21st century phone users with a regular income tend to opt for an EE pay monthly handset deal. With a phone included in the overall package, this is a popular option. However, from a strictly monetary standpoint, those looking for the most cost-effective option are likely to gravitate towards an EE sim-card-only deal. 
The cheapest EE sim-only deal is incredibly affordable at the time of writing, making it one of the better value-for-money mobile phone deals EE has to offer. Conversely, if you don't foresee yourself using your phone all that often, an EE pay as you go deal could be worthwhile. 
What's more, EE mobile phone deals for existing customers can differ from that of EE mobile deals for new customers. Always keep an ear to the ground and be sure to shop around for deals.
What's included in a typical EE contract? 
While an EE pay as you go deal and EE sim deal are fairly self-explanatory, the pay monthly EE mobile phone offers can vary dramatically from one to the next. That being said, an average EE pay monthly deal will usually cover the following four criteria... 
Handset 
When it comes to phone shopping, one of the first things people fixate on is the actual handset itself. The quality of handset can have a big influence on the monthly cost of the contract.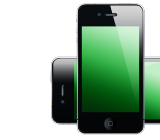 With many mobile phone contracts lasting over 18 months, it's important to pick a phone you're comfortable with. Whether you're looking for a cheap EE iPhone deal or the latest EE Android available, the sheer variety of options available can be an overwhelming experience. 
Nevertheless, it's a task well worth taking your time on, and doing your homework beforehand can be rewarding. EE mobile phone upgrades can be few and far between, so think carefully before you settle on your chosen handset. Your next upgrade can seem like a lifetime away if you wind up with a phone you don't gel with.  
Minutes 
Another important thing to consider is the amount of calls you'll be making on your phone. Calls made on a mobile are measured in 'minutes': the more minutes you have allocated on your contract, the more time you can spend making calls. 
While you're free to fly below your limit, exceeding it can become costly and result in additional charges. If you like to chat and foresee a healthy number of voice calls in your future, unlimited calls is a feature you my want to invest in. 
Data 
An increasingly important part of any EE mobile phone contract is the monthly allocation of data. Apps, web browsing, streaming and downloading can all use up a hefty amount of data over time. A meagre supply can leave your data stores looking very anaemic very fast. 
While this can be a massive inconvenience at times – particularly if you need that data for work or sat-nav purposes – it can also be a massive drain on resources. Luckily, EE doesn't allow you do go over your limit unknowingly, which should hopefully eliminate any unsightly charges. 
In April 2018, EE doesn't currently offer an unlimited EE data deal. However, if you run out and need an additional supply, you can pay for a top-up. 
Texts 
While communication apps like WhatsApp and Facebook Messenger are the preferred mode of contact for many across the UK, text messaging is still a valued method among phone users. In fact, SMS messaging can be particularly useful when data is low or connectivity is scarce. 
Unlimited text messaging is a common feature offered by many contracts. Other offers include a large amount of text provision that will likely cover your monthly quota quite comfortably anyway. 
Top tips for finding a cheap EE mobile 
EE mobile phone offers aren't uncommon and can crop up with a regular frequency. Whether you're hunting down a cheap EE sim-only deal or looking to track down the EE mobile data deal of the century, checking back regularly is a wise plan of action. 
If you're looking for a great EE deal with the intent to make a purchase imminently, why not give our comparison search a whirl? A quick and simple comparison can help uncover some great deals in mere moments, and save you money with minimal effort at all. 
What's more, it's also worth remembering that cancelling a contract early can result in a charge, so be completely sure before you sign up to any contract. 
If you have any reservations about your chosen plan, speak up before you put pen to paper – it could prove to be a moot point once your contract is underway.
By Martyn Grant