Don't Google it – GoCompare it! Google mobile phone deals
You might've heard that the Google gurus have made smartphones. But what mobile phone deals can you get for a Google smartphone?
Key points
Google started out as a university project in 1996
You can get a contract, PAYG or sim-only plan to go with your Google phone
Compare prices of different mobile phone tariffs to see which suits your needs
Google began as a university research project in 1996 and was officially made a company in 1998.  
From a search engine to Google Glass, Google Doodles to smartphones, the team at Google have their fingers in a lot of pies. Right now we're interested in its mobile phones, so let's get into the nitty gritty. 
Google produced its first own brand Android mobile phone in 2010 called the Nexus One. After many other phones under the Nexus brand were made, Google replaced it with the Pixel brand in 2016.  
Some terms to keep in mind: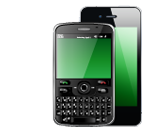 Handset: A mobile phone. In this case, your Google Pixel or Google Nexus. 
Tariff/plan: How many texts, calls and internet data you get per month, for how much and how long.  
Package: This refers to the combination of your text, calls and data allowance (your plan) plus your handset.  
Upfront cost: You might be charged at the beginning of your contract to help pay off the cost of your Google phone.  
Data: What you use up when you connect to the internet using your 3G or 4G internet. 
3G and 4G: A network that your phone uses to connect to the internet. 4G is a faster connection than 3G. These networks use your data allowance.  
Google mobile phone deals 
You can get a variety of mobile phone deals for Google mobile phones, like pay as you go, contract and sim-only.  
Now we're going to unscramble some mobile phone jargon for you, to help you figure out which mobile phone plan might be the right one for you.  
Contract 
A contract means you pay a fixed amount each month, for a set period of time (usually 12 or 24 months).  
Your contract package will cover the cost of a Google phone and an allowance of texts, calls and mobile internet data.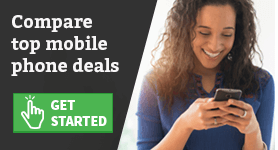 There might be an upfront payment before your contract starts to help pay off the cost of the handset.  
Don't forget that you'll have to pass a credit check to be eligible for a mobile phone contract.  
Sim-only 
A sim-only deal provides an allocation of calls, texts and data, for a monthly fee. The chief difference between sim-only and a contract is that you don't get a mobile phone handset with a sim-only plan.  
Pay as you go 
With pay as you go (PAYG), you have to buy credit to top up your phone before you use it. This credit pays for calls, texts and using your mobile data. And when the credit runs out, you'll need to top up your phone to use it again.  
It's worth mentioning that you can't get PAYG deals via GoCompare. And also that this option tends to suits less frequent mobile users.
Get a good deal on your Google mobile phone plan 
It won't surprise you to know that we recommend comparing different mobile phone tariffs to see what option suits you best, and which provider has the most suitable plan for your budget. 
Making sure you fully understand the deal you've chosen is also a good idea. If you need more information about specific plans, the provider should be able to break it down further for you.  
Finally, don't be fooled into buying something you don't need. Providers may try to upsell you, meaning you get a more expensive Google phone or plan with features you don't need. The only person that can tell you exactly what you need out of your mobile is you.
Right, now we're going to take a break and explore the world vicariously, through Google Maps street view.  
By Amy Smith