Guide to HTC mobile phone deals
Looking for an affordable smartphone with bang smack up-to-date features? You could do worse than an HTC handset.
Key points
HTC sells mobile phones and virtual reality products
Google bought a chunk of the company in 2018
New HTC models have excellent hi-resolution cameras
Founded in Taiwan in 1997, HTC wanted its customers to have a personal computer in their hands. Focusing on innovative design and ground-breaking technology, it soon became a household name. 
HTC produced the first Windows smartphone in 2002, and has since gone on to make some impressive mobile phones - such as the first Google Android smartphone in 2008, the HTC Dream. 
In 2017, it hit the market with the world's first squeezable smartphone, the HTC U11. Who needs a home button when you can get your phone to do what you need by squeezing its sides? 
HTC impressed Google so much - after making its Nexus Tablet and Google Pixel smartphone - that Google bought a chunk of the company in early 2018. 
While it's still in the smartphone market, HTC is also in the thick of things virtual reality-wise, with its VIVE range of VR products which first went on sale in 2016.  
Is an HTC phone the one for you? 
If you fancy listening to your music with BoomSound Dolby Audio Technology and taking photos with a camera with laser autofocus and f/1.8 aperture (translation: really, really good sound and pictures), then an HTC phone could be what you're looking for. 
HTC offers a wide range of both Android and Windows phones. There's a phone for every price range. If you're after a budget model, you could try an HTC Desire model. The newer models have fingerprint identification and fast battery charging, and great cameras with face detection.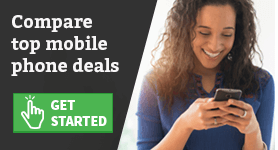 The HTC U11 Android 8.0 is a more costly option but boasts a water-resistant body, 128GB storage and 12MP Dual Pixel camera.
And this was just what was available when we wrote this in April 2018. Mobile development continues apace, so always compare and keep an eye out for the latest developments.
There are great HTC mobile phone deals available across most networks. You can get yourself a good-looking phone with all the bells and whistles you've come to expect from a top-of-the-range smartphone for a decent price.  
Don't just approach your current provider to see what's on offer for an HTC phone. Take a look at our mobile phone comparison service and compare amazing HTC mobile phone deals in minutes.  
The hottest HTC models 
HTC strives to be best in class for design and to bring its customers cutting-edge phones for all budgets. Its mission statement is 'The Pursuit of Brilliance', and over the years has brought us some innovative and awesome products. 
HTC Dream (2008) 
In collaboration with Google, HTC produced the first Android smartphone in the form of the Dream. With its slide-out keyboard, the Dream was the business a decade ago. 
Google Nexus One (2010) 
Jump forward two years and the Nexus One was born. Made of hardwearing Teflon (yes, like the pans) to ward off dirt and damage, it had a little trackball to help you navigate.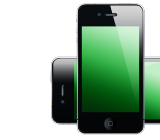 HTC Desire (late 2010) 
The Desire range began its journey to market in 2010. Complete with Trackpad, this phone is more akin aesthetically to the smartphones of today. 
HTC One (2013) 
HTC smashed it out of the park with the HTC One, winning numerous awards for this fine-looking phone. The body was made from aluminium as compared with the usual plastic used at the time. It had the feel of a top-of-the-range model. 
With features like an UltraPixel camera and an HTC Sense TV which doubled up as a remote control for most TVs, the HTC One was a legend in its lifetime. 
HTC 10 (2016) 
After a tough couple of years, the HTC 10 was released to favourable reviews. Its camera was second to none, boasting OIS (optical image stabiliser) front and back and 12 million UltraPixels. If you're a music fan, then the 24-bit hi-res audio will be music to your ears. 
The fast charging and long battery life will put a smile on your face too.     
HTC vs Samsung and Apple
While HTC may not have been big enough to compete with the dominance of the likes of Apple and Samsung, that might change with Google's input.  
As far as the actual phones go, HTC models like the U11 have most of the features you get with an iPhone 8 or Galaxy S8. 
The weight and size of the phones are comparable, and HTC offers a little more vibrancy colour-wise than your standard black or space grey. 
All three have trendy glass backs and are water resistant. The U11 has a higher-res screen than its competitors, and all three have fingerprint ID scanners. 
You start to get a bit more value for your money with the HTC when it comes to RAM, with the iPhone and Galaxy offering 2GB and 3GB compared to 4 or 6GB with the U11. It also had a MicroSD card slot for storage expansion.  
The battery capacity is also slightly better on the U11, and the camera is a selfie-taker's delight with a higher-res front camera. 
Oh, and HTC U11 is the first phone to get Amazon Alexa on board as its voice-controlled virtual assistant. Beat that Siri! 
Get great HTC mobile deals online 
If you've done your research and know what model you want, use our comparison service to find the right deal for you.