If your phone contract is coming to an end, there are few ways you can save money easily.
Key points
SIM-only deals are typically the cheapest contracts on the market
Shop around for the best deal, as it may not be with your current provider
Try not to choose a tariff which gives you more than you need
If your mobile phone contract is running out and you're wondering how to get a better deal, there are lots of things you can do to save money.
For a start, if your contract has run over your minimum term then you should switch as soon as possible. You're paying for a handset you already own, and effectively filling up the pockets of your provider.
This is exactly what they want, obviously, so don't fall foul of overpaying.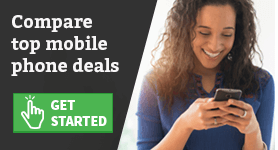 Read on for more tips on how to save money on your mobile phone contract.
Consider a SIM-only deal
Choosing a traditional mobile phone contract usually isn't the cheapest way of owning a mobile phone.
These contracts bundle in the cost of a handset with the cost of the service, which means paying over the odds for the phone itself.
If you want a new phone, consider whether a contract is right for you or consider whether you can afford to pay for the handset upfront.
Work out the real cost of your phone - add up the price per month over the course of your contract - this is usually 18 or 24 months.
Compare this with what the handset should cost outright. It might be a painful process, but it'll make you see just how much you're overpaying by.
While the idea of paying a large amount upfront is off-putting for many - and sometimes impossible - if you can afford it this could save you paying the inflated monthly cost of the handset.
Think about whether you really need a new handset.
If your contract is ending and you're considering getting a new handset, ask yourself whether you really need to upgrade.
Sticking with your current handset and getting a SIM-only deal could save you a hefty sum per month.
Did you know...?
You may still be able to get a better deal with your network provider, so start haggling!
Think about what you need
When you're taking out a new contract or looking at switching, think about how you currently use your mobile phone.
According to a mystery shopping investigation by Citizens Advice in 2016, mobile phone sellers were found to be recommending tariffs to 'average' mobile phone users which cost more than double the price they could be paying.
The average monthly cost of the tariffs recommended was 130% more than the average cost of the most appropriate tariffs identified through customer research - a difference of £318.48 across the course of a two-year contract.
The tariffs recommended by sales staff included data, call and text allowances which exceeded the needs of the mystery shoppers - 40% were recommended tariffs with an allowance of 1,000 minutes or more.
Data
Unless you're addicted to sending Snapchats on the go or like to watch your favourite Youtuber's most recent vlog while out and about, you probably don't need lots of data.
Most mobile phone users manage on 2GB or less of data per month, but if you consume a lot of media via 4G you may want between 3-5GB of data.
Choosing a contract that offers 8-10GB of data per month could mean paying more, which is fine if you use that much per month.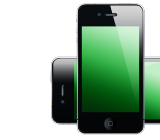 Take a look at your data usage - there are lots of free websites that all do this - and see how much you're currently using.
Similarly, don't get less data than you need as you'll end up paying extortionate sums for data when you run out before the end of the month.
Travelling abroad
If you use your phone regularly abroad, you might want to find a contract where roaming abroad is included, or where you can add roaming data for when you're travelling.
Don't let yourself be upsold
Your provider will try their hardest to get you to upgrade to a handset, and lock you into a contract to pay for it.
While they may offer what seems like a great deal and staying with them definitely seems like hassle, you'll probably be paying more than you would if you didn't upgrade or shop around.
According to the Citizens Advice report, mobile phone sellers consistently focused on the handset when selling. The common practice of combining the handset with the mobile phone tariff distorted the offer, making it difficult for buyers to work out the best deal.
Haggle
If you're happy with your handset and don't want to upgrade, you're in a powerful position. Your current mobile provider will want to keep your custom, so give them a ring and ask for the best deal possible.
Shop around and compare first, tell them what you can get elsewhere and then ask whether they can match it.
If they're unwilling to match their competitor's deal then ask to be put through to the disconnections department. It their job to keep your business, and they'll usually be happy to help. 
If not, vote with your feet and switch.
Shop around
While Citizens Advice found no evidence of pressure selling or hard upselling in their investigation, they did recommend to Ofcom that customers should be provided with a full breakdown of the cost of the tariff instore.
Until this recommendation is followed, the best way to ensure you're getting the best deal is by shopping around online. 
Comparing mobile phone contracts online before you speak to your provider is the best way to ensure you get the right deal, and avoid being stung with hefty monthly charges for features you don't need or want.
By Emily Bater
[SeanSocialShare]