Breathe some life into your mobile with O2
Born out of what was BT Cellnet, O2 has been a force to be reckoned with in the mobile telecoms industry since the brand made its debut in 2002.
Key points
O2 Refresh is the label given to O2's monthly billing structure that splits your bill into two segments: the device cost and the usage cost
If you run out of minutes, texts or data, there are a variety of different bolt-ons available if you need to top up
O2 has a variety of incentive and reward schemes available, designed to give back to loyal O2 customers
Now owned by Spanish comms giant, Telefonica, O2 has grown into one of the biggest mobile networks in the UK. In addition to its own business , O2 also operates the Giffgaff network, further solidifying its status as a cornerstone of UK mobile telecoms.
With an iron-clad reputation as one of the most renowned mobile phone brands in the country, O2 has a lot to offer anyone in search of a new mobile. Just read on and see for yourself... 
About O2 
Outside of communications, O2 has a strong relationship with live events industry. In fact, O2 is the primary sponsor of some of the biggest and well-known entertainment venues in the UK. These include over a dozen O2 Academy sites nationwide, and the iconic O2 Arena in the heart of London. 
In addition to the venues themselves, O2 has also sponsored several high-profile sports teams, notably including the England international rugby team. This firm association with events continues with the O2 Priority scheme, which allows O2 customers exclusive access to tickets, experiences and entertainment both at home and across the UK. 
What O2 mobile phone deals are available? 
When it comes to O2 mobile phone offers, there are three primary options available for customers to choose from: pay monthly, pay as you go or sim only. 
Depending on how you plan to use your phone, one option may be more fitting than another. Luckily, we've outlined each one below to help you find out which one may suit you. The following features were correct in April 2018.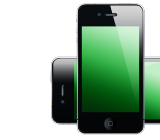 O2 mobile phone contracts 
O2 mobile contracts are branded under the label of O2 Refresh and include a number of unique features. O2 Refresh is essentially a monthly plan that splits your bill into two segments: namely the Device Plan and the Airtime Plan. The Device Plan covers the cost of the phone, while the Airtime covers the cost of the usage. 
While this may seem a little complex at first, it does have several perks to it that are... well, refreshing! Firstly, once your device has been paid off, your bill will automatically be lowered to reflect the purchase. You're also free to explore O2 mobile upgrades whenever you want, and can even trade in your old device for cash. 
Unlike most networks, O2 also offers flexible tariffs for those on O2 Refresh. These allow you to alter your airtime tariff up or down, once a month, to better fit your usage needs. However, flexible tariffs aren't available on all mobile devices. 
While there are numerous benefits to O2 Refresh, it's worth noting that T&Cs apply. And switching from one tariff to another could invalidate certain perks, such as your yearly upgrade programme.
O2 mobile - bolt-ons 
If you do happen to run down your allowance and exhaust your monthly quota of minutes, texts or data, it's not the end of the world. In fact, O2 has plenty of options available for you to choose from if you need to top up a certain area of your supply. 
However, while the provision of additional texts and minutes is fairly inexpensive, the data side of this equation can rack up quite a bill if you need a hefty add-on.
O2 mobile - sim only 
For those looking to cut costs, a pay monthly O2 sim deal could well be the option for you. Without the price of the handset attached, monthly rates will be notably cheaper. 
With offers from just over a tenner a month, the sim-only route can be a worthwhile trip, if you stay within your allowances. However, spilling outside of those boundaries can be an expensive hobby. 
It's worth remembering that the more economical O2 sim-only deals often have limited data, and may not be suitable if you use your phone for activities such as HD streaming, downloading or gaming. Paying less for a cheaper sim may end up costing more down the line if you use up your allowance and need to top up. 
O2 mobile phones - pay as you go 
Cheap O2 pay as you go (PAYG) mobile phones are a potential solution for people who don't use their phone very often, but still want to be connected when needed. For those that are really looking to tighten their belts, O2 mobile sim-only deals on PAYG can be even more economical again - offering low, measurable rates without the expense of the handset attached either. 
This option still includes access to O2 Priority, allowing PAYG customers to retain the priority benefits of their pay monthly counterparts. It's worth noting though that you can't currently get PAYG deals through GoCompare.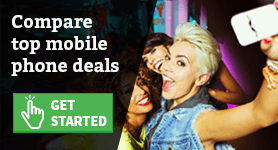 Saving money with O2 mobile 
When it comes to incentives and rewards, O2 is one of the more generous mobile phone operators in the game. In addition to the Priority scheme, O2 also operates a refer-a-friend system, which allows each customer to bag perks such as Amazon UK vouchers. Incentives change all the time though, so shop around for the latest offerings.
What's more, if you happen to work for a company that's registered as a partner with O2 Open – eg RBS, Network Rail, NatWest etc – you could be entitled to a further discount. Even if you don't happen to work for one of these companies, you can still save money a Family Plan if you and your loved ones are all with O2. 
Mobile phone deals on O2 aren't uncommon. If you're looking for great O2 mobile deals with the intent to make a purchase imminently, why not give our comparison a whirl? A quick search can help uncover some great deals in just moments, with minimal effort. 
By Martyn Grant