Pump up your mobilocity with Plusnet
Now owned by the BT Group, the Yorkshire-based comms company has since branched out into the wide world of mobile phone services.
Key points
Plusnet Mobile offers 30-day rolling contracts on a sim-only basis, using the EE network's infrastructure as its foundation
Roam Like at Home allows you to use your domestic allowance in EU countries and other select destination abroad
Existing Plusnet customers are eligible for Plusnet Mates Rates, granting users more bang for their monthly buck
Plusnet has been a big-name player in domestic broadband since the early 2000s. However, since extending its "good, honest" approach to mobile communications, Plusnet is becoming a credible alternative for those looking to venture outside tried and tested industry bigwigs like O2, Three and Vodafone. 
What mobile network does Plusnet use? 
As part of BT's acquisition of EE in late 2016, the British telecoms giant also took ownership of EE's subsidiary, LIFE Mobile. BT quickly renamed the LIFE Mobile brand and, with that, Plusnet was born. 
As a result of the merger, Plusnet now operates on the EE infrastructure. With EE operation still at the heart of the overall mobile outfit, Plusnet has inherited one of the most efficient and well-connected networks in the UK, with almost entire population coverage and 4G throughout. 
What Plusnet mobile deals are available? 
In keeping with the "good, honest" approach, Plusnet mobile plans are simple and straightforward. At time of writing (April 2018), this means that Plusnet has opted for a strictly sim-only approach, focusing all its attention on the services themselves rather than the handsets. 
The sim-only approach makes Plusnet ideal for those that already have a phone they're happy with, or those that prefer to buy their handsets outright. However, while this does see the price of monthly contracts fall without the necessity to pay for a device, it does leave you out in the cold if you are looking for actual Plusnet mobile phone packages. 
Nevertheless, the all-in approach to Plusnet sim-only mobile contracts makes the whole process far more streamlined. With no Plusnet mobile pay as you go option and no Plusnet mobile handset catalogue to study, you're not bombarded with a hurricane of technology when it comes to purchase options.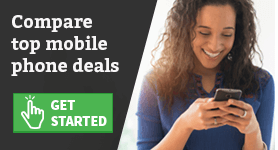 Simply choose the Plusnet mobile tariff with the data, minutes and text allowance that suits your needs and away you go. In April 2018, prices start from an affordable monthly rate, while the contracts themselves are of a rolling 30-day duration. 
Why choose a Plusnet mobile sim-only deal? 
In addition to the fantastically simple sim options, Plusnet mobile offers a variety of handy quirks that makes it stand out from the crowd. For example, Plusnet offers a universal sim card that it claims will fit any mobile, whether you're an iPhone addict or an Android die-hard. 
However, outside of the hardware itself, Plusnet really comes into its own. In fact, Plusnet mobile sim deals offer a variety of unique benefits that create a worthy argument for anyone thinking of changing networks. 
All the following features were correct in April 2018.
Plusnet mobile Roam Like at Home 
Concerned about Plusnet mobile roaming fees? Worry not. The Roam Like at Home feature allows you to use your standard monthly allowance of minutes, texts and data in EU countries, as well as a handful of extra destinations on top. 
So the next time you head off to soak up the sun, tear up the slopes or take in a foreign city, roaming with Plusnet takes away the worry of returning home to a horrific bill... a Monster Bill, if you will. 
Plusnet mobile bolt-ons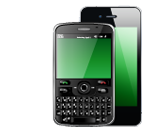 If you happen to be having a busy month full of lengthy calls, copious texts and more downloads than a nerd's wildest fantasy, don't lose too much sleep over it. 
With a variety of bolt-ons to choose from, you could be back up and reconnected in no time. You can top up cheaply too, allowing you to potentially ride out the rest of the month without breaking the bank. 
Plusnet mobile Mates Rates 
Existing Plusnet broadband customers and Plusnet home phone customers will automatically be eligible for Plusnet Mates Rates. As the name suggests, this essentially provides you with a bigger allowance at no extra cost. 
Better still, up to five members of your household can be registered on this scheme. However, if you decide to switch your broadband or landline supplier, you'll lose your Mates Rates privileges. 
Plusnet mobile Smart Cap 
If you're worried about exhausting your supply of data, minutes or texts, Smart Cap provides added peace of mind. A Smart Cap allows you to set a limit on your spending, guaranteeing you won't run over your allowance. 
Once you reach your limit, Plusnet will suspend any services that apply to that particular allowance. This is particularly helpful when it comes to premium numbers, meaning you won't get caught out with calls to these numbers (like 0845, etc). 
Best of all, Plusnet will give you a heads-up when you've reached 80% of your limit. Meanwhile, you can alter your Smart Cap at any time. 
Saving money with Plusnet mobile 
If you're looking for a great Plusnet mobile deal, why not give our mobile search a whirl? You can choose to look at sim-only tariffs, and comparison can help uncover some good, honest deals in the time it takes to make a brew.
By Martyn Grant