Guide to Samsung mobile phone deals
Samsung monthly contracts, tariffs, packages, pay as you go, sim-only, tethering... what?! Unscramble the jargon with our guide to Samsung mobile phone deals.
Key points
Samsung is a South Korean electronics company, founded in 1969
You can get a Samsung on contract, sim only and pay as you go
Be careful to only pay for what you need – don't be pressured into being upsold
Due to the strides technology has taken, smartphones, like those by Samsung, are getting more expensive, so a mobile phone can be a big commitment.  
That means you'll want to make sure you're getting the right deal. But how do you unscramble all that techno-language to find out what you're really getting for your money?  
Luckily for you, we've put together this quick guide to Samsung mobile phone deals, to help you save time and (hopefully) money.  
Introducing Samsung 
Samsung Electronics was founded in 1969, and is the electronics division of the South Korean Samsung Group.  
Samsung Electronics produces things like batteries, chips (of the micro variety), flash memory and hard drive devices. It's also one of the largest mobile phone and smartphone manufacturers in the world.  
Popular Samsung mobile phone handsets include the Samsung Galaxy s2, s3, s4, s7, the Galaxy Ace and the Galaxy Note.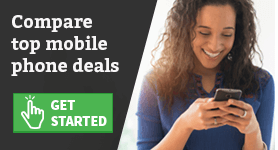 What mobile phone deal is right for my Samsung? 
Well, only you can decide that, but we've defined a few common terms in the mobile phone world, to help you figure out which plan could suit your needs best.  
Handset: Your mobile phone. 
Tariff/plan: How many texts, calls and internet data you get per month, for how much and how long.  
Package: This refers to the combination of your text, calls and data allowance (your plan) plus your handset.  
Upfront cost: You might be charged at the beginning of your contract to help pay off the cost of an expensive handset.  
Data: An internet connection that uses your mobile phone signal. 
3G and 4G: A network that your phone uses to connect to the internet. 4G is a faster connection than 3G. 
Now you're armed with your general definitions, let's look at some of the plan types you can get for your Samsung mobile phone.  
Contract 
A contract means you pay a fixed price each month, for a set period of time. Most contract terms last for 12 or 24 months.  
Your monthly price will cover the cost of a new handset and an allowance of texts, calls and mobile internet data.  
Did you know...?
Samsung made hard drive devices for its arch nemesis' (Apple) mobile phones - *gasp*. Okay, we're being a bit dramatic, but it's still true
There might be an upfront payment before your contract starts to help pay off the cost of the handset.  
After your contract term ends, you might be offered the chance to upgrade to a newer mobile phone, but it's always worth seeing what other providers are offering, just in case you can get a better deal elsewhere.  
To be put on a contract, you'll need to pass a credit check, as the mobile phone isn't technically yours until it's fully paid off at the end of your contract.  
Sim-only 
A sim-only tariff provides an allowance of calls, texts and data, for a monthly fee.  
The difference between SIM-only and a contract is that you don't get a handset with a SIM-only plan, which is useful if you want to keep your current Samsung mobile phone.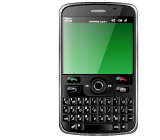 Pay as you go 
If you want more flexibility, or you don't use your mobile much, you might want to consider a pay as you go (PAYG) tariff.  
On PAYG, to use your calls, texts and data, you simply pay money to top your phone up with credit. When the credit runs out, you can top it up again, as needed. 
It's probably worth pointing out that you can't get PAYG deals through GoCompare. Just so you know.
Top tips for cheaper Samsung mobile phone deals 
You're all clued up on plans, contracts and data, so now you'll probably want to know how to get a good price on your Samsung mobile phone deal.  
It won't surprise you to know that we recommend comparing different mobile phone tariffs, to see what option suits you best, and which provider has the most suitable plan for your budget. 
Making sure you fully understand the deal you've chosen is also a good idea, and we hope we've been able to help you out a bit with that. If you need more information about specific plans, the provider should be able to break it down further for you.  
Finally, don't be fooled into buying something you don't need. Providers may try to upsell you, meaning you get a more expensive handset or plan with features you don't need.  
Well folks, that's a wrap! We hope this guide will help you get such a good deal on your Samsung mobile phone plan that you're twerking with happiness.  
By Amy Smith