With a Virgin mobile, get in touch for the very first time!
A subsidiary of Virgin Media, Virgin Mobile has been a big player in the UK mobile phone industry since 1999.
Key points
Virgin sim-only mobile deals could be a very economical solution
In spring 2018, Virgin offers free WiFi to its customers at over two million Virgin hotspots nationwide
Pay monthly plans include a number of data perks, including data-free use of comms apps like WhatsApp, Facebook Messenger and Twitter
The Virgin Group has long been a brand that likes to do things big. In fact, Richard Branson's iconic company has etched out a reputation as a brand that takes great pride in pushing boundaries – look no further than Virgin Orbit and Virgin Galactic for proof of just that. 
Unsurprisingly, Virgin Mobile is no different. The mobile comms arm of the Virgin empire has made a big splash with its small prices. On top of that, according to its website in April 2018, the V brand boasts an impressive 99% 4G population coverage, with extensive mobile phone connectivity nationwide. 
So, is it Virgin onward or verging on far-fetched? Read on to find out more! 
What Virgin Mobile phone deals are available? 
Virgin Mobile deals come in a variety of shapes and sizes. However, before you dive head-first into the wide world of Virgin mobile phones, it's worth identifying what kind of phone tariff you'll need. 
As a general rule of thumb, the three primary phone options available are pay monthly phone plans, sim-only contracts and pay as you go tariffs. We've outlined these options below to give you the lowdown on just what's included in each. The following features were all correct in April 2018.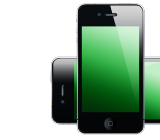 Virgin Mobile pay monthly 
Starting at an affordable price for many, with no upfront cost, Virgin offers some attractive Virgin Mobile contract deals for its pay monthly phone customers.  
Offering the latest models from well-known brands, usually with 4G as standard, there's a plan for a variety of tech tastes as well as budgets. 
Virgin Mobile pay monthly deals are usually equipped with a number of data perks, including the option to change your monthly 4G plan to suit your data usage; data-free messaging on apps like WhatsApp, Facebook Messenger and Twitter; and the safety net of a data rollover if any data remains unused at the end of the month. 
Meanwhile, all plans will usually include the freedom to "roam like home" in 43 international destinations within the EU according to the Virgin website, meaning you don't pay extra for using your data in that list of selected EU countries.  
Virgin may also offer some serious freebies when you sign up to a particular phone, with past examples including an Amazon Echo Dot, Smart TVs and even a PS4 bundle. 
There's a lot to be gained, but don't blindly sign up based on a perk. Thoroughly research if the package is right for you and your budget.
Virgin Mobile sim-only 
For those looking for a more economical route, Virgin sim-only mobile deals could be worth exploring.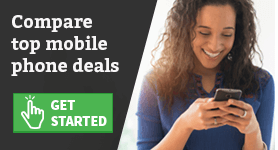 Monthly contracts often starting from just a few quid a month for a 12-month contract. 
However, Virgin Mobile sim-only deals aren't simply restricted to cheap and cheerful options. Virgin offers a variety of options to suit your personal comms needs, ranging from the economical essentials to data-heavy plans with a large supply of minutes. 
What's more, Virgin sim-only deals for existing customers also include unlimited free calls to other Virgin mobile phones. Better still, Virgin TV and broadband customers also qualify for an exclusive unlimited plan that includes limitless minutes, texts and data. 
Virgin pay as you go mobile
In addition to the various contract plans, Virgin also offers various Virgin Mobile pay as you go deals as well. 
Offering an out to those with an aversion to long-term contracts, the PAYG option provides customers with the independence to fully control their spending. 
PAYG is often useful for parents who pick up the bill for their kids, but want to avoid any nasty monthly surprises.
These type of deals tend to suit mobile users who don't really use a large amount of data. They may not be best suited for those who like downloading and streaming frequently, as running out of data and having to continually top up could become an expensive habit.
You can't currently compare PAYG phone deals through GoCompare, so you know. But we have plenty of other mobile deals to browse. If you're after a great contract or a cheap sim-only deal, it's well worth comparing.
How do I find cheap Virgin Mobile phone deals? 
If you're looking to save money and preserve your data usage, Virgin offers free WiFi at over two million hotspots nationwide, correct in April 2018.  
If you're a Virgin Mobile customer, keeping your WiFi on will see you automatically connected to Virgin WiFi hotspots, saving your monthly data provision in the process. 
Meanwhile, if you're yet to make the jump and are still looking for great Virgin Mobile deals, our comparison tool is a must. One search could unearth some exceptional deals in mere moments.
By Martyn Grant