Learn about building societies including members' rights, demutualisation and the advantages and disadvantages of using them for banking services.
Key points
A building society is a mutual institution owned and run by its members
Due to low running costs, they may offer competitive interest rates
Money deposited with the society is protected by the FSCS
They can be converted to a PLC if voted for by 75% of members
A building society is a mutual institution, which means that it doesn't hold PLC (Public Limited Company) status.
Instead, it's owned and run by its members, rather than being listed on the stock market and belonging to shareholders.
According to MP Andrea Leadsom in November 2014, over 19 million people in the UK had an account with a building society and the institutions had helped 3.1 million people to buy a home.
Originally the main business of building societies was savings accounts and mortgages, but a number of institutions offer a larger range of products, including loans, current accounts and credit cards.
Profits are invested back into the building society so it may be able to offer competitive rates on savings and mortgages.
How to join a building society
Joining a building society is usually as simple as borrowing or investing with the building society.
Just go into branch, visit the website or phone up to ask about your chosen products and open an account.
There may be criteria that you need to fulfil before becoming a member, such as: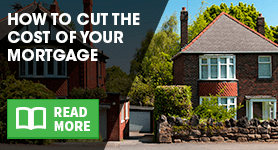 Being over 18 years old
Being the first-named account holder
Investing or borrowing a certain amount
Having your say as a building society member
Although most customers will simply take out accounts with their building society and treat them like any other bank account, what makes a building society different is that you do actually have a right to a say in the running of the society - after all, you do partially own it.
Note that although you have these rights you don't have to get involved, and many members choose not to.
Members' rights
As a building society member, you have the right to vote in the election of any directors, receive certain information including resolutions and attend the annual general meetings (AGMs).
Did you know...?
The Financial Services Compensation Scheme (FSCS) offers protection for a customer's money when it's invested in a building society
If you're a joint account holder, the first name on the account will be entitled to all the member's rights and the secondary account holder will have fewer rights, so make sure that the order of names is correct.
As a member you'll have the right to nominate candidates for the position of director and to stand for election yourself.
However, all directors must be approved by the Financial Conduct Authority (FCA) and Prudential Regulation Authority (PRA).†
Any customers of a subsidiary of the building society won't have members' rights.
Annual general meeting (AGM)
AGMs are held once a year, often in April, to present the annual accounts and director's reports to the members, as well as elect new directors if necessary.
Prior to the AGM, members are able to request a resolution to be discussed, but they must be qualified to do so, such as having enough support from other long-standing members (each society has its own rules).
The resolution must be submitted to the building society before the end of the financial year for it to have a chance of being put forward.
If you're not able to attend an AGM, you can still vote by appointing a proxy to do so on your behalf. It could also be possible to vote online or by post.
Note that only the board can put forward a resolution to change a society to a company, also known as demutualisation.
Special general meeting (SGM)
Smaller building societies may even offer special rates for local customers so it may be worth popping in to see whether you could get a good deal
SGMs happen at the request of members in order to put forward a valid resolution, but they must have the backing of 500 or more members who have been with the building society for two or more years. They may also be required to pay a deposit.
In rare circumstances, members may be able to appeal to the FCA or PRA for a SGM to be held.
Demutualisation
Demutualisation is when a non-profit, member-owned organisation like a building society is converted to a PLC, which is a shareholder-owned institution.
Note that a building society gives one vote per member, whereas a PLC gives one vote per share, so larger shareholders will have a greater influence on the outcome of votes, which may not be in the members' best interest.
If you're both a saver and a borrower with a particular building society you'll still only have one vote, unless a conversion or merger is being voted on in which case you'll be given two.
A history of building society demutualisation
Demutualisation began in the 1980s when new regulations meant that building societies were able to offer the same banking services as retail banks.
The switch from mutual to PLC was incentivised by promising members front-ended cash payouts and free shares.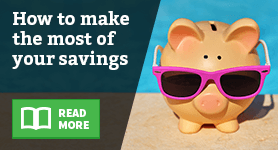 This meant that some building societies merged with existing banks or became independent banks in their own right. The first to turn itself into a bank in this way was Abbey National.
Such demutualisation was only possible if more than 75% of society members voted for it.
Understandably, this led to a drop in the number of building societies. It's also worth noting that every demutualised building society to date has either been taken over or collapsed.
For example, Bradford & Bingley building society was demutualised in 2000 after a vote by its members who were promised a larger number of shares in the newly formed Bradford & Bingley PLC.
The new bank was then nationalised in 2008 during the credit crunch, meaning that the government took control of its mortgages and loans, while Santander bought up the savings division.
Advantages of building societies
Despite the turbulent recent history of demutualisation, there are a few things that mean building societies can still be an attractive and competitive option for consumers.
Lower running costs
On average, a building society is cheaper to run than a bank as it's owned by its members. This could mean that the savings are passed on to the members in the form of competitive interest rates.
Regional presence
Building societies which employ staff from the local area can feel more personal for customers and therefore may be seen to have a higher level of customer service than banks.
They also tend to have outreach programmes to support the local community and profits are often reinvested back into the local economy.
Smaller building societies may even offer special rates for local customers, so it may be worth popping in to see whether you could get a good deal.
According to the Building Societies Association (BSA), building societies have fewer new complaints than banks, as well as a better complaints handling practice.
Compared to banks, they also have a lower number of closed complaints where the Ombudsman ruled in favour of the consumer.
Protection
Building societies are regulated by the FCA, which aims to ensure that they act in the best interest of their members and treat consumers fairly.
For example, in October 2014 the Yorkshire Building Society was fined over £4m by the FCA for failings when dealing with their mortgage customers who were experiencing payment difficulties.
Note that the Financial Services Compensation Scheme (FSCS) protects the first £75,000 of a customer's money or £150,000 for a joint account that's invested in a building society.
Building societies are also protected by the PRA which promotes the safety and soundness of building societies among other financial institutions, to create a stable financial system.
By Abbie Laughton-Coles
[SeanSocialShare]