Receiving cheques made out in a foreign currency can be a lengthy process and could incur fees. Find out more…
Key points
If you pay in a cheque in a foreign currency, it could take many weeks to be credited by collection to your UK current account
Even if it's credited quickly by negotiation, your account could be debited again weeks later if the cheque bounces
Paying in foreign cheques often incurs fees, so you might want to consider asking for alternative methods of payment
When you pay cheques into your current account they have to go through the cheque clearing process, which takes up to six working days.
Yet if the cheque you pay in is made out in a different currency, it can add an extra layer of complication to the process.
It can mean that your cheque could take many weeks to clear and you'll probably have to pay extra charges.
How are foreign cheques paid?
When you submit a cheque made out in a foreign currency, there are two possible ways the bank may process it.
The cheque will be handled either by negotiation or by collection.
Payments by negotiation
When a foreign cheque is paid by negotiation, your bank will quickly credit your account with the cheque funds, typically within a few days.
However, if the cheque subsequently bounces, the money can be debited from your bank account.
There are no fixed timescales for how long it might be until you have certainty of funds, but it varies depending on the country and currency of the cheque.
There's usually a fee for payment of a cheque by negotiation. This might be a set figure, a percentage of the cheque amount or a combination of the two.
Payment by negotiation is only an option for cheques made out in the same currency as the sender's country, for instance an Australian cheque made out in Australian dollars.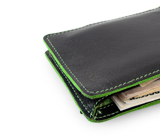 For cheques made out in different currencies - for instance an Australian cheque made out in euros - the cheque will need to be paid by collection, which means you'll be waiting considerably longer for your money.
Sometimes cheques will need to be paid by collection anyway, even if the currency and country match.
Payments by collection
Your bank may decide to have your cheque paid by collection if it's in a different currency to the country that it came from, or if it's from a country your bank classes as high risk.
Because of the delay between presenting the cheque and it clearing, you could find that the exchange rate has changed in the meantime
With cheques paid by collection the bank waits until the cheque has cleared before crediting your account, which can take several weeks.
Just as with payment by negotiation, there's likely to be a fee for this.
The wait is because the cheque needs to be physically sent to the foreign bank - and possibly the specific branch, which can take some time.
What's more, foreign banks may not have the same two-four-six cheque clearing timescale that exists in the UK, so receiving funds could take weeks, or even months.
Exchange rates
Banks set their own exchange rates for foreign currencies so you might find that your bank's rate is less than favourable when it cashes your cheque.
What's more, because of the delay between presenting the cheque and it clearing, you could find that the exchange rate has changed in the meantime.
If your cheque is paid by collection, you'll receive the value at the exchange rate on the day it's cleared, which could be significantly different if several months have elapsed.
Alternatives to clearing cheques in different currencies
Because of the timescale and fees involved, you might want to consider some alternatives to accepting cheques from abroad.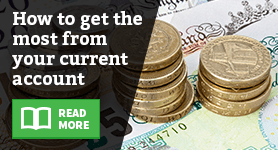 Bank transfers
If at all possible, it may be cheaper and considerably faster to ask if the person paying you can organise a bank transfer instead of writing a cheque.
You'll need to provide the person paying you with your International Bank Account Number (IBAN) and Bank Identifier Code (BIC), which your account provider will be able to tell you if you don't already know these details.
Bear in mind that there are still likely to be fees and you may still suffer from less than favourable exchange rates imposed by your bank.
Currency broker
If you need to receive larger sums of money, specialist currency brokers can often offer better exchange rates than banks, as well as lower fees and faster transfers.
Many brokers have a minimum transfer amount - typically £3,000 - so it's not an option for smaller sums.
The person sending you money will need to open an account with the broker, which can take a day or two to set up.
Make sure the currency broker you use is regulated by the Financial Conduct Authority (FCA).
Foreign or offshore bank account
If you regularly need to receive money in a particular foreign currency you might want to consider a foreign bank account or an offshore account.
To hold a local account in a foreign currency you'll probably need to be living or working abroad at least some of the time, but you can hold an offshore account if you live in the UK full-time.
An offshore account might let you have accounts in several different currencies, making it quicker and easier to receive payments in these currencies.
However, there are likely to be charges for the account itself.
By Derri Dunn
[SeanSocialShare]