Challenger banks are beginning to take market share from the traditional high street giants. Find out why they're different and what they offer...
Key points
Changes to the way banks are authorised means there are more new banks than ever before
Challenger banks have been hailed as the answer to the UK's troubled banking industry, forcing competition and making existing providers work harder to keep and win customers
The promotion of current account switching helps new banks compete with established institutions
New applications for banking licences go through the Prudential Regulation Authority and there are likely to be more in the years to come
In November 2014, the Competition and Markets Authority (CMA) found that the 'big four' high street banking groups still held 77% of the UK's current accounts,† even though customer satisfaction levels indicated they offered poorer service than smaller providers.
The larger providers have the advantage of tradition and being on many of the country's high streets, and the CMA found evidence that convenient location was the most popular reason for choosing a bank.
However, consumers are learning that there are alternatives to choose from, which aren't as familiar as the household names.
So-called challenger banks are keen to break into the market, to shake it up in a similar manner to the way we've seen small energy firms take on the 'big six' power companies.
In April 2015 Metro Bank announced† that over 500,000 customer accounts had been opened with them - a year-on-year growth of 56%.
Who are the challenger banks?
In 2010 Metro Bank became the first new institution to gain a banking licence in 150 years, and many more are following in its footsteps.
In the banking crisis banks lost connection with their purpose, they lost connection with the role they play in the wider community and societies that they serve
Paul Pester, TSB
Changes to the way new banks are authorised means that there are many more choices appearing when it comes to smaller banks, including Aldermore, Charter Savings Bank and Shawbrook Bank.
TSB, M&S Bank, Tesco Bank, First Direct and Virgin Money are also considered challengers, even though TSB is an offshoot of Lloyds, First Direct is a subsidiary of HSBC and Virgin Money was formed after the company took over Northern Rock.
Potential banks must be authorised by the Financial Conduct Authority (FCA) and the Prudential Regulation Authority (PRA).
Reasons for the growth of challenger banks
Challenger banks have been able to join the market in recent years after a number of regulatory changes to the UK banking sector made the process a lot simpler.
Deregulation
Deregulation of the system began in order to encourage competition in the banking sector and to give customers a greater choice of places to bank.
The process towards becoming a bank is still difficult and time-consuming, though, and requires a large amount of capital and the right resources.
This means that not just anyone can start a bank and new entrants to the market still take some time to gain trust from consumers.
The growth of technology
The expansion of technology means it's now possible to open a bank with no physical presence, or to have a reduced number of branches available.
This is the route Metro Bank took, opening a limited number of branches initially with a view to eventually having 200 across the country.
Did you know...?
Account number portability, which would allow customers to retain their bank number when they switch banks, is a reform which is being considered
Atom Bank launched in 2015 as the UK's first digital-only bank, and First Direct has gained a large number of customers despite being online only.
According to a report by the British Banking Association (BBA)† the average person uses their branch less than once a month, but accesses their mobile app more than 25 times a month.
In 2013, banks processed 18.6 million mobile transactions a week, more than double the 2012 average.
A June 2014 YouGov poll carried out for the BBA indicated that 53% of people were confident that they could do the majority of their banking online.
Current account switching
Current account switching has now been made easier than ever. In September 2013, the Current Account Switching Service (CASS) was launched with a guarantee to switch accounts within seven working days.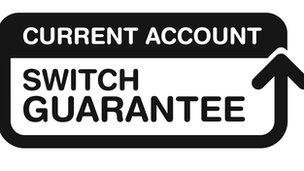 Before 16 September, 2013, it could take up to 30 working days for an account move to take place, and banks and building societies all had different processes in place.
In the 12-month period from 1 April, 2014, to 31 March, 2015, there were 1.14 million switches according to the Payment Council, up from 1.06 million in the same period the previous year.
By simplifying the switching process, the CASS has meant that challenger banks have a more realistic chance of attracting new customers by offering switching incentives and non-banking bonuses such as vouchers.
Other proposed reforms are being considered, including account number portability which could see customers retain the same account number even if they move banks.
In March 2015, Gocompare.com launched the government-backed midata current account comparison service, designed to help people make better choices when choosing their bank.
With the help of midata, customers can easily download up to 12 months' worth of current account transactions data in a single file, which they can then automatically feed into participating comparison sites so they can see the benefits and costs of particular accounts based on their actual usage.
"The government's midata initiative will enable customers to plug in their bank data and, for the first time, receive a detailed comparison of which bank is best for them," Andrea Leadsom MP.
A month after the launch of midata for current accounts, Gocompare.com figures showed that challenger banks were proving more popular than traditional institutions when it came to midata switches.
"We hoped that the midata comparison service would make the banks design accounts tailored to what customers really want and need, and it seems that some of the challenger banks have already made their mark in this regard," said Gocompare.com's Matt Sanders.
Advantages and disadvantages of challenger banks
According to YouGov research for the BBA, customers aren't focused on competition (or the lack thereof) in the banking sector, so few are likely to switch to a challenger bank to make a point.
Whether it's excellent customer service or a focus on exceptional online banking, many challenger banks are going the extra mile to carve out their niche amongst the traditional players
Instead, challenger banks have to offer a number of advantages to encourage customers to switch to them.
Some offer cash incentives for switching, others might have higher interest rates than traditional savings accounts.
Whether it's excellent customer service or a focus on exceptional online banking, many challenger banks are going the extra mile to carve out their niche amongst the traditional players.
But customers may be less inclined to use a bank they've never heard of, particularly if they've been loyal to the same bank for years.
According to a January 2014 YouGov report, only one in four people are willing to do business with a completely new bank brand, and 67% say they prefer to purchase products and services from a well-known brand.†
Perhaps the main drawback to challenger banks, however, is the fact that many of them have a very limited branch presence compared with the traditional options.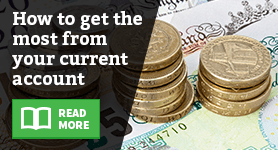 This is likely to be a major deterrent to anyone who wants to use branch services regularly.
The future of challenger banks
It seems like there are only going to be more challenger banks entering the market in the months and years to come, with more banking licences in the pipeline at the Prudential Regulation Authority.
Competition in the banking sector only looks set to increase, especially when it comes to products like credit cards, loans, mortgages and savings, where customers shop around for the most competitive deal.
According to the YouGov research, 43% of people with current accounts have a credit card, 23% a mortgage and 25% a savings account with a different institution.
Challenger banks also have the potential to grow even more in coming years.
TSB boss Paul Pester told Radio 5 Live in April 2015 that the bank would consider buying other smaller UK banks, to make TSB strong enough "to take on the big guys" and "break the stranglehold in the market".
Mr Pester told the BBC's Wake Up to Money programme:† "We believe we're Britain's biggest challenger bank but we really want to take on the big guys. If that means rolling up some of the smaller banks we would consider doing that."
By Emily Bater
[SeanSocialShare]
---
Appendix: 2015 case studies of challenger bank switchers
'Convenience and accessibility'
Jonathan Annable is a 24-year-old marketing assistant from East Molesey. He switched to Metro Bank in 2014. For Jonathan, having a local branch open when he needed it was a plus point.
"A local Metro Bank branch is open to me every Saturday and that's when I do my banking now because I can't do it during the week," said Jonathan.
"Once I started banking with them I saw the difference between Metro Bank and other banks.
"Being quite young I'm not scared of internet banking, but when it comes to sorting things out I'd definitely much rather have someone to speak to.
"Getting through to somebody who's dealing with it quickly there and then, or somewhere that's open on Saturdays when I can actually do my banking, really made the switch worthwhile."
---
'I was looking for a high-interest current account'
Jennie Hill is a 33-year-old clinical pyschologist from London. She switched to TSB from Santander.
When London-based Jennie's free travel insurance was removed from her Santander current account she decided to look around. Jennie decided to switch to TSB, which was offering a current account with 5% interest on balances up to £2,000.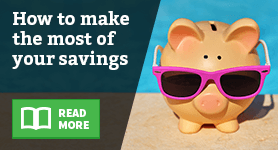 Jennie and her partner Marten, a care co-ordinator, were busy planning a June 2015 wedding so were keen to get the most out of their money in the run up to the big day.
"I usually keep around £2,000 in my current account at any one time so I was keen to get a good interest rate," she said.
"We're not saving so much in the short term at the moment because of the wedding, so a high interest rate current account seemed like a good alternative.
"We both went to the bank and took out a current account each with TSB and a joint bank account too."
The switching process took four-to-five days: "We had a meeting at the bank on a Saturday and by the following Friday everything was sorted, including standing orders," added Jennie.
"Switching isn't as big a hassle as it seems. Be proactive and look around at the best account for your needs - it's always important to look."
[SeanSocialShare]