If you buy goods or services and aren't happy with what you receive there's legal protection that can help you. Find out more about your consumer rights.
Key points
The Consumer Rights Act 2015 revamped consumer rights
You're within your rights to take a shop or person to trading standards for a number of reasons, including misleading or aggressive actions
Remember to check protection you have through the guarantee or warranty and/or if your purchase was with a debit or credit card
If you've explored other avenues you can go to an ombudsman
If you find an ombudsman ruling unsatisfactory you may want to consider legal action
Consumer rights saw a massive overhaul on 1 October, 2015, when the Consumer Rights Act 2015† came into force.
The Consumer Rights Act consolidates consumer rights, which are contained in existing consumer legislation (including the Sale of Goods Act, Supply of Goods Act and the Unfair Terms in Consumer Contracts Regulations).
Under the new act - and previously under the Sale of Goods Act 1975 - when you buy an item you enter into a contract with the seller of that item.
Under the act that item must be 'as described', 'of satisfactory quality' and 'fit for purpose' - able to fulfil its everyday and agreed function.
The act not only replaced legislation, it introduced a new range of protections including:
Thirty days to get a refund
The Sale of Goods Act allowed you to return faulty items within a 'reasonable' period of time depending on the product and the fault, but now a specific time has been created.
A 'tiered' remedy system
For faulty goods, digital content and services your rights are clear. Whether you can get a refund depends on how long you've owned the product or the nature of the service.
Failed repairs
After one failed repair you're entitled to a refund or price reduction for the use you've already had. You're also entitled to a second repair or replacement at no cost.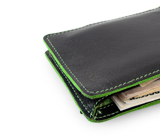 Digital content rights
The new law applies to paid-for digital content, content which is supplied free with other paid-for items and digital content on a physical medium, like a DVD.
Unfair terms
Changes to unfair terms in your contract must now be brought to your attention.
The Consumer Protection from Unfair Trading Regulations (CPRs) 2008
Since May 2008 the Consumer Protection from Unfair Trading Regulations† (CPRs) have protected shoppers from unfair commercial practices, such as aggressive tradespeople and sellers with questionable tactics.
If a trader misleads you in order to persuade you to buy something that you may not have bought otherwise, this is an unfair practice and is against the law. Regulations apply to the average consumer, which you're considered to be if you're 'well-informed', 'observant' and 'circumspect' - so if you pay attention and are reasonably cautious.
If you think you've been misled into buying something then you can report the trader to Trading Standards, who could take action against them. From 1 October, 2014, you may also be able to get some or all of your money back, or compensation from the trader.
The CPRs generally cover three areas.
Misleading actions
A misleading action causes you to make a different decision to the one you might have made if you'd been given true information.
This could include advertising non-existent goods, passing something off as a competitor product (designer fakes, for example), wrongly portraying a product as fit for purpose, or misleading you regarding the delivery.
You don't need to have lost money to take action against a trader who's misled you.
Misleading omissions
This includes withholding facts that would mean you're unable to make an informed decision.
Aggressive practices
These include threatening behaviour, refusing to take no for an answer or 'guilt tripping' you in order to make a sale.
If you want to report a trader to Trading Standards† you'll need to do so via Citizens Advice,† which will then tell Trading Standards. Trading Standards will then look into your complaint and investigate.
If you can't go through the seller, there are other ways you can seek compensation.
Check the guarantee or warranty
If the seller refuses to help, contact the manufacturer as they may be obliged to provide you with a repair or a replacement under your warranty.
Buy with a credit card
Under the Consumer Credit Act, you're protected when you make purchases over £100 and not more than £30,000 on your credit card.
Purchases must be made from the supplier and not through a third party.
There's also some protection for smaller credit card payments and for debit card payments through the chargeback process.
Go to an ombudsman
If you've gone through the trader's complaint system and you're not happy with the result, you still have a number of options.
An ombudsman is a body which investigates complaints about organisations for free. To find the right ombudsman, visit the Ombudsman Association.† There are a number of ombudsman organisations which could help you in a shopping scenario.
Did you know...
There are a number of ombudsman organisations which could help you resolve a complaint - these differ depending on the nature of the service and where you live in the UK
Before going to an ombudsman you must go through the trader's formal complaints procedure to confirm that you've been unable to reach a resolution. You must initially try to get a letter of deadlock to confirm this. You don't need to get a letter if eight weeks have passed since you made your complaint and you still can't agree.
Send your complaint in writing to the ombudsman and it will make a recommendation or ruling. It can make decisions you may not get elsewhere, for example ordering the trader to give you compensation, or to apologise to you.
Depending on the ombudsman the decision may be legally binding - check with the ombudsman you use. If you're not happy with the outcome you can take the dispute to court.
The Retail Ombudsman
The Retail Ombudsman† specialises in resolving customer disputes. Retailers can become members, but they aren't obliged to do so.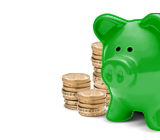 This ombudsman deals with complaints regarding high street shops, online shops, catalogues and delivery companies. It doesn't deal with complaints regarding things like financial services, property, utilities or solicitors.
Complaints can cover any aspect of the sale including refunds, delivery, faulty descriptions and clarity of pricing. A complaint must be about something that has happened on, or after, 1 December, 2014 .
Chief Retail Ombudsman Dean Durham told the BBC's Money Box programme on 6 May, 2015, that there were nearly seven million unresolved complaints about retailers in 2013.
Alternative dispute resolution
If none of the above works you can go through alternative dispute resolution (ADR).† From 2015 all customer-facing companies must have some form of dispute resolution in place, so any complainant should be able to go through this process.
By Emily Bater
[SeanSocialShare]