Credit unions are community co-operatives that can offer savings, loans and, sometimes, banking and mortgages.
Key points
Credit unions are not-for-profit organisations offering loans, savings and sometimes mortgages and current accounts
Anyone can join a credit union as long as they're part of the community it serves
Focus on responsible lending and encouraging members to save
The not-for-profit financial organisations are for people with a common bond which could be, for example, those living in the same town, or working in the same industry.
Credit union members' savings are pooled and lent out to each other. There are no shareholders to pay, so any profits can be fed back to members as dividends and used to improve services.
Some credit unions have thousands of members, while others are much smaller groups.
They typically aim to offer accessible and affordable banking products to their members and to help improve financial competence.
They're open to anyone, but can be of particular benefit for people who can't get access to more mainstream banking networks, including those who might otherwise turn to payday loans or other forms of unaffordable borrowing.
The Church of England has been vocal in its criticism of payday lenders and support of credit unions.
Our faith in Christ calls us to love the poor and vulnerable with our actions. That is why the Church must be actively involved in supporting the development of real lending alternatives, such as credit unions
The Most Rev Justin Welby, Archbishop of Canterbury
It encourages its clergy to consider using its premises as branches for local credit unions, where those in financial difficulty can also receive advice on managing their money.
Who can join a credit union?
Credit unions are potentially open to everyone - they aim to be a financial community, and if you're in the community they provide for, you should be able to join.
This may mean you need to live within a certain postcode area or work within a particular industry.
Because of this, it's quite possible that there'll only be one, or perhaps two, credit unions that you're eligible to join.
You can use Find Your Credit Union to search for credit unions that you're eligible to join.†
Credit union loans
Loans from credit unions are a very credible alternative for those who might otherwise feel pushed towards payday lenders.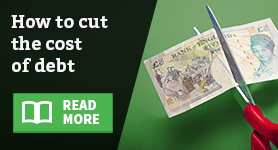 Rates vary dramatically from one credit union to another and - although they sometimes might not be competitive with the headline loans advertised by high street lenders - they are capped at rates far lower than what payday and doorstep lenders charge.
At the time this article was researched (December 2014), interest was capped at 3% a month - which equates to 42.8% APR - in England, Scotland and Wales, while in Northern Ireland the cap was 2% a month, or 26.8% APR.
When borrowing small amounts credit cards may offer a lower APR, but credit union interest rates will often beat rates on personal loans.
Credit union loans are usually very flexible, with many having no charges or penalties for overpaying or repaying early.
Because of their onus on financial responsibility, many credit unions ask that their members begin saving before they're allowed to take out a loan.
Applicants will usually be credit checked but - as part of its responsible lending policy - the credit union may take other factors such as ability to pay into account as well.
Credit unions typically include free life insurance on their loans, so the debt will be repaid if you die.
Loans are usually for up to five years unsecured, or up to 10 years if they're secured against your home or car.
Credit union savings
Because credit unions have a strong focus on financial responsibility, they encourage their members to save as well as to borrow.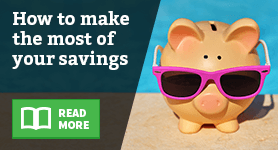 Credit union saving tends to be flexible, with options for lump sum or regular deposits which you may be able to pay in at the credit union office, via deductions from your wages, by direct debit from your bank account, or from local PayPoints.
You can usually withdraw money through most of these channels as well, with no-notice accounts available so that your funds are accessible in emergencies.
Although the flexibility of saving with a credit union is attractive, many savers will be put off by the returns - or rather the unknown nature of them.
This is because most credit unions don't pay a percentage rate of interest and instead pay their members annual dividends.
The amount of the dividend depends on how the union has performed over the last year, so you won't know what you're getting until it's paid.
Dividends might be quite competitive with other saving products, or they could be as low as 0% AER - you just won't know until the dividends are announced at the credit union's annual general meeting.
However, some credit unions now offer Individual Savings Accounts (Isas) with the AER stated, and some are at attractive rates that beat many high street bank offerings.
Are savings safe with a credit union?
Credit unions are regulated by the Financial Conduct Authority (FCA) and covered by the Financial Services Compensation Scheme (FSCS) in the same way that banks and building societies are.
This means that if your credit union goes out of business, savings have a good level of protection.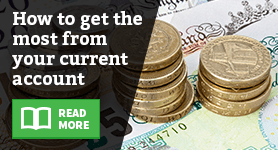 Credit union current accounts
Some credit unions offer current accounts and they operate in much the same way as basic bank accounts.
You'll be able to have your salary paid in and to set up direct debits to pay your bills, but you won't get a cheque book or an overdraft.
Such products can be a good option for people who've had financial problems that mean they can't get a current account elsewhere.
They're also attractive to people who like to manage their money through a not-for-profit organisation.
Credit union mortgages
Some credit unions offer mortgages, so it might be worth checking with your local institution if you're buying a house or remortgaging to see what they're offering.
Fees tend to be quite low, but otherwise they should operate in exactly the same way as a mortgage from a bank or building society.
Buying electrical goods
Some credit unions have paired up with Co-operative Electrical to offer their members discounts on electrical goods.
Members can either buy using their savings, or arrange a loan through the credit union.
Although members will still pay interest on these loans, the capped rates mean it's likely to be a far cheaper option than a payday loan or weekly payment store.
By Derri Dunn