Do you need an independent financial adviser (IFA)? How do you find one? Could other financial guidance and advice serve your needs? Read more about the things to consider…
Key points
Check a financial adviser's credentials to ensure they're genuine
Ensure you know whether an adviser is independent or restricted. If they don't tell you, ask!
Decide whether you think independent financial advice is suitable to your circumstances before committing to it, and ensure you know how much you're paying
Use an appropriate directory to help you find the right financial adviser
The demand for good financial advice is enormous and only looks set to grow.
Pension freedoms have given huge numbers of people access to their lifetime savings without the requirement that they use it on an annuity, leaving them to make life-changing decisions with (in many cases) large pots of money.
What's more, the 2007-8 financial crisis made us all more aware of the importance of money and we've had to acknowledge that we can't depend on the state for our future financial support as welfare cuts bite.
Depending on your circumstances, finding the right independent financial adviser (IFA) could make a huge difference to your fiscal future, even if you have to pay what may seem like a high price at the time.
However, if you only have a small pot of money you need to think very carefully before paying for advice.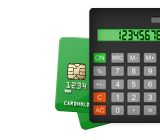 The fees charged by IFAs can be high and, if you don't have a lot of capital to start with, potential returns may not cover the outlay.
There are independent financial advisers who specialise in dealing with clients who have smaller sums to invest, but for some decisions you may want to consider other sorts of advisers who may call themselves 'brokers', 'financial planners', 'mortgage advisers', 'investment advisers', or something similar.
Anyone using such a title should be regulated by the Financial Conduct Authority (FCA) - this is always something you should check.
While FCA regulation means that an adviser must follow particular rules in their dealings with you and you have a source of redress if things go wrong, it DOESN'T mean that the adviser is independent.
What's more, mortgage brokers and advisers on income protection, life insurance, critical illness cover, general insurance and cash savings can still accept commission from providers for the products they recommend.
This may be on a 'clawback' basis, meaning that the adviser continues to get a commission so long as you keep the product - a longer clawback period could, arguably, give the adviser more of an interest in ensuring you get the right product to begin with.
So what's the best way to find and choose the right adviser for your circumstances?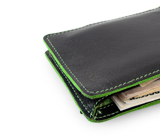 Guidance and advice
The first thing to note is that there's a huge difference between 'guidance' and 'advice'. Guidance can present and explain a range of options to you, but such a service won't tell you what to do.
Only an adviser can assess your individual personal circumstances and advise you on the specific products to go for.
Confusingly, the online Pensions Advisory Service † will only offer guidance, not advice, and the invaluable help that can be offered by Citizens Advice † is also only guidance.
In March 2016 the FCA's Financial Advice Market Review (FAMR) said it was working on the development of a shortlist of approved terms that could be used to describe 'guidance' and 'advice'.
It also suggested that new technology in the form of so-called robo-advisers could 'play a major role in driving down costs' and closing the 'advice gap' that currently exists.
Independent and restricted advisers
Since December 2012 there have been two broad categories of financial advice, independent and restricted, and an adviser must make it clear which sort they're offering. If they don't, make sure you ask!
For some of the intricacies and problems of such classification and suggested reforms to the current set-up, see our short history of financial advice classification below.
Guidance and advice through Gocompare.com
Gocompare.com attempts to give you guidance on products through our articles, tools and other information services.
Our comparison service is non-advised, but we can introduce you to fee-free, restricted advisers for life insurance, critical illness cover, health insurance, income protection and mortgages.
Restricted financial advice
Restricted advice means that you're only being advised on a particular area of finance which may be tied to a select group of products and providers.
Independent financial advice
Independent financial advisers should consider all financial products from all providers and be able to tell you which they think is the right one for you. You'll have to pay for this sort of advice.
The minimum qualification level required by IFAs is level four, which can be roughly considered first-year degree level and requires about 200 hours of study.
It covers the basics of financial services regulations and ethics, but many IFAs choose to take their studies beyond this and to specialise. Depending on your circumstances, you may want to think about only considering IFAs who have gained the qualifications to become chartered or certified financial planners.
An IFA also needs to have their statement of professional standards updated every year to show that they're across changes in the industry and to regulation.
Paying for independent financial advice
IFAs can no longer take commissions from the providers whose products they recommend, a reform that it's hoped will help limit future mis-selling scandals.
This means that you instead have to pay a fee for advice, something which can be done in one of two ways; a cash fee, or a percentage of your money/investment.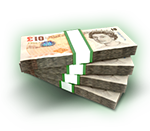 You may want to think about paying in cash up front to get a clear idea of exactly how much the advice is going to cost you and of whether you believe it's worth it. Note that some advisers may charge an hourly fee rather than a fixed fee.
Help in choosing an IFA
There are a number of directories in the UK that help you find and choose independent financial advisers. Below are four of the main ones (note that some of these sites also list non-independent advisers, although you can filter your searches to include only IFAs).
Unbiased.co.uk
Unbiased.co.uk † is one of the biggest and longest-established directories of financial advisers in the UK.
Its size means there's plenty of opportunity to find the right adviser for your needs - perhaps one who specialises in inheritance, or in buy-to-let investments. You may want to deal with a female adviser, or just someone who's local to you.
"We check out the qualifications and the accreditations that advisers hold and we check to see that they're regulated with the Financial Conduct Authority (FCA)," Unbiased.co.uk chief executive Karen Barrett told the BBC's Money Box programme.†
Personal Finance Society
Many IFAs gain their qualifications through the Personal Finance Society † and that organisation now has its own searchable database.
"The big difference on our site is because advisers have to obtain their qualifications through us," said the society's chief executive Keith Richards.
Did you know...?
The 'restricted' definition could just mean that the adviser limits their advice to a particular field of expertise, such as annuities
"They have to obtain their competence through continued professional development which we test on an annual basis. If we find that they breach our code or don't meet the requirements for annual accreditation, we'll take them off our website."
Retirement Adviser Directory
The Retirement Adviser Directory (RAD) † is a service run by the Money Advice Service (MAS), a government-backed organisation funded by levies on financial firms.
The directory was launched in 2015 in the wake of pension reforms and it's likely that Citizens Advice will point you in this direction if you're seeking pensions advice.
"[The RAD is] a list of advisers who specialise in retirement advice," said Jackie Spencer of the MAS. "Now that the choices coming up to retirement are much broader than they've ever been before we want to make sure that advisers are able to deal with that."
Vouchedfor.co.uk
"There are two key differences with our website," Adam Price, the founder of Vouchedfor.co.uk,† told the BBC.
"The first is we only include financial advisers who are independent. The second is that we allow consumers to come and rate and review financial advisers."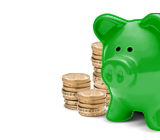 Price acknowledged that such a review may not be relevant after a short period of time as investments can be long term, but said that the service has planned for this.
"Certainly with recommendations there are things to consider," he said. "Even if you get a recommendation from a friend you have to think about how valid their opinion is and if they've been with the adviser long enough. You also have to think about 'are they like me'?
"We show lots of reviews from lots of advisers' clients so you get the wisdom of the crowd. We also show you how long the client has been with an adviser and more information about the client so you can judge whether they're like you or not.
"We check everybody against the FCA register. Qualifications are harder to check - the data is less public - but because we know these are regulated individuals we're sufficiently comfortable that we can rely on their word."
By Sean Davies
A short history of financial advice classification: Appendix
In 1988, the Financial Services Authority (FSA) - the forerunner of the FCA - brought in rules that advisers either had to be classified as 'independent' or 'tied'.
Tied advisers were typically associated with an institution such as a bank or insurance company whose products they would be likely to recommend.
See also:
Annuities
Compound interest
In 2005, the FSA introduced a third tier of classification, known as 'multi-tied advisers'.
The theory behind this was that independents could never have enough knowledge to base their advice on the entire breadth of the market, so multi-tied advisers could fulfil a very similar role.
Problems with this system led to the Retail Distribution Review.†
This resulted in regulatory change from 31 December, 2012, which scrapped commission payments and brought in the current 'independent' and 'restricted' classifications.
The classifications were, in many ways, similar to the 'independent' and 'tied' definitions that were in force from 1988 to 2005, but there was one major difference of interpretation.
The new 'restricted' definition doesn't necessarily mean that the adviser is tied to particular products or companies; it could just mean that the adviser limits their advice to a particular field, such as investments.
This means that an adviser who is independent and may be, for example, recognised as a leading expert in investments could be classified as 'restricted' because he or she doesn't offer advice on, say, annuities.
There has been criticism of this classification system and it may be set to change again. The FCA's Financial Advice Market Review (FAMR) is looking at the options and will need to consider a planned European Directive for 2017 which should mean that 'independent' will no longer be defined as 'whole of market' but rather as a 'sufficient range of products'.
In March 2016 the FAMR called for the government to consult on changes to legislation to narrow the definition of regulated advice so that it's based on a personal recommendation.
This, it says, would "create a single definition for regulated financial advice and remove some of the barriers that exist for firms wishing to offer guidance services".