Find out about the different types of financial fraud, how you can protect your money and what to do if you're a victim.
Key points
According to FFA, there was a total of £479m of fraud losses on cards in the UK during 2014
The internet has enabled fraudsters to develop intelligent digital scams
There are steps you can take to be vigilant about fraud on your accounts and to protect yourself
Financial fraud is a common crime in the UK and it comes in many different guises, but essentially it all boils down to people scamming you out of your hard-earned money.
According to research by Financial Fraud Action† (FFA), there was a total of £618m of fraud losses on debit cards and credit cards in the UK during 2016 - a 9% increase from 2015.
Of the card fraud losses in 2016, a massive £432.3m was due to 'remote fraudulent purchases', which are scams operated by phone, online or through the post.
"The industry continues to face the challenge of criminals using scams and computer attacks to trick people into disclosing their personal details or parting with their money," said Katy Worobec, director of FFA. "Raising public awareness is key to beating the fraudsters."
Types of financial fraud
When it comes to financial fraud, there are a number of tactics that fraudsters commonly employ.
Remote purchase fraud
This is mostly carried out by fraudulently obtaining card details, using methods such as recording card details during legitimate transactions or downloading malware onto the victim's computer.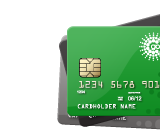 The fraudsters can then use these details to make purchases online or via telephone and post.
Use of lost and stolen cards
Lost and stolen cards can be used to make remote purchases as above, or in shops that don't use chip and pin.
This is why it's so important to cancel cards as soon as you realise they're missing.
Card ID theft
Fraudulently obtained cards or card details can be used with stolen personal information to either open a new bank account or take over someone else's account.
Card non-receipt fraud
Cards may be stolen during transit and used fraudulently. The risk increases if you live somewhere which has communal letterboxes providing shared access to mail.
Cash machine card fraud
Fraud can take place at cash machines by using entrapment or skimming devices (physical devices that fit over the card slot and record your card details).
In less sophisticated scams, thieves may watch over your shoulder as you enter your Pin, then steal your card to use.
Loan fee fraud 
Fraudsters use 'advance fee' scams to dupe loan applicants out of hundreds of pounds - according to the FCA, in 2017, the average loss reported to Action Fraud was £740.
They'll ask for a fee upfront, usually to be paid in an unusual way such as in iTunes vouchers. 
Then once the fee is paid, the loan never materialises. 
If you're asked for an advance fee on a loan, check the FCA's 
Financial Services Register
 to see whether the company is authorised before you go ahead. 
Avoid phishing
Report it to your email provider and the genuine company
Never reply to a suspicious email, click on links or ring a number within the message
Digital scams
The internet age has opened up a world of new possibilities for fraudsters.
There are many different tactics that fraudsters can employ to try and get their mitts on your money without coming face to face with you.
Phishing
Phishing emails will come from someone pretending to be a reputable company.
The emails are sent blindly to a huge number of recipients.
Usually they'll ask you to enter your account details, or they might say you've won a competition, but of course you'll need to send them money to receive the prize - don't fall for it!
Vishing
Vishing is when fraudsters phone a victim using Voice over Internet Protocol (VoIP), which is where voice calls are made over the internet rather than using a landline.
Avoid vishing
Never give out your Pin, personal details or password
Use a different phone line to ring out if you've received a suspected vishing call
They then persuade the victim to give out personal information and account details, which they can use to falsely take money or make purchases.
Watch out for unsolicited calls claiming to be from companies like your bank, requesting personal details.
"Fraudsters can be very convincing and often target people over the phone," said detective chief inspector Perry Stokes, head of the Dedicated Card and Payment Crime Unit (DCPCU) in a March 2015 report by Financial Fraud Action UK.†
"If you receive a phone call out of the blue, never take for granted that the caller is who they say they are, even if they seem to know a lot about you.
"If you're asked for your card details, Pin or to transfer money to another account from someone who has cold called you, my advice is to hang up the phone immediately and report the incident to your bank."
Avoid SMiShing
Don't click on links or contact details within an unsolicited SMS
Report the message to the company's official website.
SMiShing (SMS phishing)
Although it may sound odd, SMiShing is similar to the previous two types of fraud, except it's carried out via text message.
As with phishing and vishing, the fraudsters will impersonate a reputable company.
The SMS will either ask you to open a link where you'll need to enter your personal information or phone up a number and verify details with them.
Malware
Malware or malicious software is when a computer virus is installed onto your computer without your knowledge.
This software enables fraudsters to steal personal information or perform actions through your device.
It could also be present in the form of pop-ups appearing when you click on legitimate online banking pages.
Avoid malware
Don't click on attachments from spam emails
Be careful clicking on emails from unknown senders. If in doubt, flag as spam and delete
These will then ask you to enter personal information and capture it this way.
Signs of fraud to look out for
Knowing the warning signs to look out for will help to protect you from financial fraud.
Unsolicited calls, messages or home calls supposedly from companies related to your finances, like a bank or HMRC
Online shopping sites which don't have the locked padlock or unbroken key symbol displayed in the browser
Anyone standing close to you at a cash machine or when entering your Pin into a card machine
Anything unusual about a cash machine - check for small cameras trained on the keypad or anything unusual about the card slot
Activity on your bank statements that you don't recognise
Any messaging either on or offline which asks for personal details or account information
Steps to help prevent fraud
There are simple ways you can help prevent yourself becoming a victim of fraud.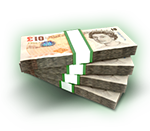 Update your security software regularly, ensuring you have the most up-to-date version
Keep your Pin to yourself and don't write it down or store it in your phone, even if it's under the uncrackable pseudonym 'Mr Pin'
Always read your bank statements and note any unusual activity
If you're thinking of giving money to a charity which has emailed you out the blue, think again, as this could be a scam
Note when you should be receiving a new bank card and, if it doesn't arrive, contact the card provider as soon as possible.
When downloading an online banking app, make sure it's from an official app store. Your bank may also offer free anti-virus tools for your phone. You'll need to have the latest operating system too
Try not to use internet banking in public wi-fi hotspots, as other people using the network may be able to access files on your device
See also:
Get a refund with chargeback
Online banking
Action fraud
Action Fraud † is the national fraud and crime reporting centre for the UK, and you can report an incident of fraud via telephone or through its online form.
You'll be provided with a national crime reference number and the case will be evaluated by the National Fraud Intelligence Bureau.
Note that not all cases will be investigated, but reports will help police to combat fraud as a whole in the UK.
By Abbie Laughton-Coles