When you graduate sometimes money can seem even tighter than when you were a student. Get a helping hand with our financial guide...
Your student loan should have a relatively low interest rate, so consider prioritising any other more pressing high-interest repayments over it
You've spent the last few years 'studying' and thrown your cap into the air triumphantly at graduation.
Along with your degree, you'll have been imparted with lots of knowledge (hopefully), but perhaps some debt, too…
So what does this mean for you financially?
Jobs and benefits after university
Perseverance is the name of the game when it comes to finding a job after leaving university, so keep sending out your CV and emailing potential employers.
Try mixing up your search methods - register with relevant job websites, sign up to email alerts, attend a graduate career fair and register with an employment agency. A lot of companies still use newspapers to advertise vacancies, so take a glance at the jobs section.
Do your family and friends know of any potential jobs that would suit your skill set? After all it's not always what you know, but who you know.
Whilst you're trying to find your new career you could try interning, volunteering or taking a night class. It can help to build contacts, fill up your time, add something to your CV and possibly lead to a job at the end.
It's important not to panic - remember that there are lots of people in the same situation as you. You may need to consider temporary work, but remember, too, that there are benefits out there to support people in need - find out more about Jobseeker's Allowance and other benefits on the Gov.UK website.†
Paying off student loans
Tuition fees have hit an all-time high and are far more expensive than many students can afford. Add on to that maintenance loans and the general over-spend that comes with your university years and it's understandable that student loan debt can seem pretty overwhelming. So when do you start paying that debt back?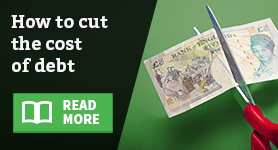 A basic tenet of financial prudency tends to be to pay off debt as quickly as possible, but it's possible that with student loans this may not be in your best interests.
Such loans have a relatively low interest rate and - depending on your circumstances and career progress - it's possible that they may never have to be paid back at all.
When you start work and your earnings exceed a certain threshold, student loan repayments will start to be withdrawn from your pay. To find out the facts and figures, visit the student loan repayment website.† Your payments will be shown on your pay slip, and it's suggested that you keep these and your P60 as a receipt.
If your salary changes at any point then the repayment rate will be changed automatically to reflect this. For example, if your salary increases so will your student loan repayments, but if it dips below the threshold then payments should stop.
You can make over-payments to clear the debt more quickly. The choice on whether to do this will depend on your individual circumstances, but you should certainly consider prioritising any other more pressing high-interest repayments over student loan debt, for example credit card bills and store cards.
Sort out your current account
When you started university it's likely that you opened a student account with features such as a planned no-interest overdraft, with a limit that increases year-on-year.
Once you've finished your degree your bank may transfer you into a graduate account. This is likely to mean that your overdraft amount will decrease each year. Your bank should notify you when this is happening, but make sure you keep an eye on your account as you'll be charged high fees and penalties if you spend over your limit, even if it's unknowingly.
You don't have to stay with the same bank when you graduate, though. Compare your current account options and you may find one with a longer interest-free overdraft period, for example. Remember that changing bank accounts should be easier than ever with the introduction of the seven-day switch guarantee.
It can be a good idea to store up an emergency fund as a contingency - just in case you unexpectedly find yourself out of work or short on money
Graduate money-saving tips
As a job-hunting graduate, or one just starting out in your career, money can be pretty tight. Here are some tips for making your cash stretch further:
Cutting back
Cutting back on costs such as nights out (you can do it!) and takeaways could leave you with a tidy little amount.
Discounts
Saving money doesn't have to mean staying in every night with the lights off - there are loads of discounts available to help you save.
Keep an eye on your favourite stores to see when they have their sales throughout the year and sign up for online voucher sites where you can save on anything from meals with your friends and weekends away to sofas and haircuts.
Don't forget that if you're under 25 you're eligible for a rail card, which if you travel by train often could save you a lot of money.
House sharing
When you rent or buy a property, don't just settle for the existing energy, broadband and television suppliers in your new house. Could you save money by switching?
Selling
No doubt at the beginning of your course you shelled out a significant amount on textbooks which you used around… five times in three years. So when you've finished with them and have no intention of opening them again, try selling your books to the fresh batch of students arriving at your university.
Not only will you get rid of some unwanted clutter but you'll get some more money in your pocket. This goes for anything that you 've accumulated over the years but have no need for now. Think clothes, CDs and mobile phones, for example. You could make a tidy sum by selling them.
Start saving!
It's important to look after your wages and make them stretch as far as you can. Don't be tempted to blow your first pay packet as soon as it enters your bank account, you'll probably just regret it later.
Remember that once you've left university or moved away from the family home there'll be more charges that you'll have to squeeze out of your budget including council tax, which you're no longer exempt from.
It can be a good idea to store up an emergency fund as a contingency - just in case you unexpectedly find yourself out of work or short on money. A target of three-to-six times your monthly take-home pay could be a good starting point.
You'll want some emergency money close to hand in an easy-access savings account or current account - bear in mind that some current accounts may even pay more interest than dedicated savings products.
Some banks offer graduate loans to their existing customers for large purchases like a car, moving house or going travelling
A regular savings account could help get you into the habit of putting a little away every month, and you should also consider the benefits of Individual Savings Accounts (ISAs). Don't be scared by the terminology - an ISA can work in almost exactly the same way as any other savings account except for the fact that you won't have to pay any tax on the interest you make.
Read our savings and ISA guides for more information on the options and for guidance on the right choice for you.
Building up your credit rating
If you have a graduate job with a steady income you should be well placed to start building up a good credit rating. This can help you gain access to the most attractive deals when you shop for financial products such as credit cards, loans and mortgages.
First of all make sure that you're on the electoral roll at your current and correct address. Making your payments on time on credit cards, mobile phone contracts and insurance products can help to boost your credit score, too, and if you can pay more than the minimum it's likely to be to your benefit.
Can I get a graduate loan?
Some banks offer graduate loans to their existing customers for large purchases like a car, moving house or going travelling. This is not to be taken on lightly, though. If you already have a mountain of debt from university it's probably not wise to bury yourself even deeper.
It makes sound financial sense to pay off your debts as quickly as possible to reduce the amount of interest added on to your repayments. If you do decide to take out a loan, make sure you're aware of how much you'll be paying back and over what timescale - and be sure you're confident you can meet the repayments.
Please don't be tempted by a payday loan, even if you're strapped for cash. Although it might seem like a quick fix at the time, it's likely to have extortionate interest rates which will leave you even more out of pocket. If a payment is missed debt can mount and quickly spiral out of control.

Credit cards for graduates
When you were a student you may have dreamt about getting your hands on a credit card with oodles of spending capacity. That opportunity may now be a reality, but stop and think carefully about whether it's the right option for you.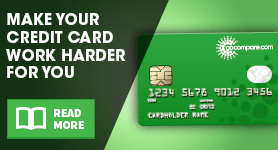 Running up a large amount of debt can be easily done, but remember that you'll have to repay it and - unless you pay off the balance in full every month - there may be interest charges on top of your original spend.
If you're choosing a credit card, think about what you'll be using it for as different cards can be useful for different purposes. For example, if you have debt that you won't be able to clear for a while you may want to consider a card with a 0% interest introductory rate. If you're going to use your card abroad a lot, consider one with no overseas usage fees.
It's important to be realistic and only apply for cards that you're likely to be accepted for, because rejected applications can damage your credit rating. For more information on how to find a suitable card, take a look at our guides and articles.
If your credit rating is low or poor, consider a credit building card which could help you to repair or build up your credit score. Such products could help by showing lenders that you're able to repay your debts on time and manage your finances responsibly.
However, credit building cards will have a high interest rate, so try to make sure you clear the full balance every month. Making just the minimum payment could help to improve your credit rating, but the high interest rate on any remaining balance is likely to leave you in a worse situation with your debt.
Over long periods of time compound interest can be your biggest friend when it comes to pension savings
If you are able to establish a better credit rating, perhaps with the help of such a credit-building product, you may then be accepted for a card that offers more favourable terms.
Pensions... it's never too early to start
Having just come out of higher education a pension may be the last thing on your mind, but remember that the earlier you start regularly paying into your retirement fund the better.
Over long periods of time compound interest can be your biggest friend when it comes to pension savings - interest builds on interest, creating a snowball effect. What's more, most pension plans will take a long-term view of investment.
It's well worth thinking about your pension at the earliest opportunity - but you may not even have to do the thinking. The government is rolling out legislation that makes employers automatically enrol staff into a pension scheme. Visit the government's website† for more details and to find out whether you're eligible.
See also:
By Abbie Laughton-Coles