Our tips for getting the best exchange rate on travel money, whether it's dollars, euros or another currency.
Key points
Shop around online and on the high street to get the best deal on foreign currency
Don't leave it until you're at the airport where exchange rates can be poor
A credit card for use abroad can be a cost-effective and secure way to spend and withdraw cash
Whether you go to your local travel agent or post office, buy currency online or wait until you get to the airport, making the most of the exchange rate can depend on a number of factors.
How much money you need, whether you can wait for a better rate and whether you have the time (and inclination) to shop around could all affect your currency-changing decision.
Find out about the different ways you can get more for your money, from peer-to-peer currency exchanges to simple shopping around.
Cash
For convenience and because it's accepted everywhere, good old-fashioned cash in the currency of your destination can sometimes be hard to beat.
Exchange rates do vary widely though, depending on where and when you swap your money.
Shop around
The way to get a good deal on currency is, as always, to shop around.
Nothing beats looking online, visiting high street travel agents, banks, shops like Marks & Spencer and specialist currency providers.
The important thing is not to leave it to the last minute to sort out your currency - that way, you could end up buying in an airport and getting short-changed.
Airports may be where currency exchange dreams go to die, but if you pre-book in advance and collect there, rates can sometimes be quite competitive.
Note that you can often get more bang for your buck (or euro, or lira) by ordering your travel money online and having it delivered than by exchanging it on the high street.
Haggle
While we're happy to haggle over the cost of lots of things, bartering in a high street travel agent may seem a step too far.
However, questioning the offered rate can be the easiest way of getting a bit more out of your money.
If you've seen competitive exchange rates online but don't have time to have it delivered, or you just don't want to pay the delivery fee, be cheeky and ask if your local bureau de change will match the rate.
Getting your cash abroad
Some countries have laws prohibiting the import of foreign currency, or the local lolly may simply be too scarce or unusual to exchange before you go - if this is the case, you'll have to change your cash on the ground.
Finding somewhere to change money shouldn't be difficult, but you may not have much choice depending on where you are.
It can be convenient to change money at your hotel, but remember that the exchange rate might not be the best.
Getting a competitive rate is important, but look for somewhere safe and reputable, like a bank or an official bureau de change.
Stay away from shady, cowboy money-changing shops and places that don't display the exchange rate up front.
It might be cheaper to change larger sums of money, so consider pooling cash to change with friends and family rather than all exchanging money separately.
How much are you paying in overseas fees?
Beware of withdrawing cash while abroad with a debit card - many card providers charge a foreign usage fee or 'load' of up to 3%, plus a cash withdrawal fee which can be typically 2.75-3%, or simply a flat usage fee of around £2 every time you withdraw cash overseas.
If your card applies both load and cash withdrawal fees, taking out £100 worth of foreign currency could cost you £106 or so. What's more, the exchange rate given by your debit card provider might not be competitive.
Even withdrawing cash abroad with certain credit cards might be more cost effective.
Foreign exchange
Foreign exchange is for when you want to send money abroad and convert it into a different currency. Depending on the service you use, you could transfer between £100 to £25,000 online. This could be useful for holidays, family support or if you're planning a wedding abroad.
Peer-to-peer exchange service
Peer-to-peer currency exchange services cut out banks and middlemen by providing an online platform for travellers who want to exchange currencies.
Websites like CurrencyFair and TransferWise allow users in different countries to register online and to credit their account with money they want to exchange.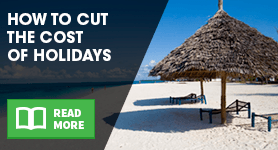 You then look for the best deals the site has to offer and, if you see a rate you like, the trade is 'matched' and the sum transferred from your account to the seller's, and vice versa.
The money never actually leaves the country of origin, meaning that the cost of bank conversion fees is cut.
However, this means you need to have a bank account in the currency you're swapping into - so if you're buying US dollars with sterling, you'll need a dollar account in the US into which the money can be deposited.
This makes CurrencyFair and other transfer websites like TransferWise and Midpoint worth considering if you have a holiday home abroad, visit a country regularly or are an ex-pat, but perhaps not if you just need spending money for a week away.
Some currency exchange websites are authorised by the Financial Conduct Authority (FCA), but others aren't and with these you'll have no recourse to complaints procedures and the Financial Ombudsman service if there's a problem.
If a site has FCA accreditation it'll mean that your money is ring-fenced in a separate account, keeping it protected.
Keeping your money safe
Only carry a daily budget with you to minimise any loss or theft
If your money is lost or stolen, report it to the local police and ring your travel insurance provider when you arrive home
Use the hotel safe and consider using a money belt or neck wallet
Write down card helpline numbers and keep them handy
Peer-to-peer currency transfer sites charge a varying rate of commission, which can rise depending on how much you transfer.
Check the sites before signing up to find out whether they have the currency you need - they may not carry the wide range that's available on the high street.
Credit cards for use abroad
Don't want the fuss of carrying cash or travellers cheques? Credit cards could be the answer.
There are a number of different credit cards designed for use abroad, so make sure you do your homework and check that your provider doesn't charge a fee for foreign use - most do.
If you get a specialist card for spending abroad, it might offer some of the most competitive rates on the market.
There are two fees to be aware of - the non-sterling transaction fee charged when you spend on your card and the cash fee, which applies when you withdraw money at a cash machine.
Remember too that the exchange rate is determined by your card issuer - it should be competitive, but may not be the very best on the market.
Spending on your credit card abroad
Using a credit card to pay for car hire or expensive souvenirs has the added benefit of protection under the Consumer Credit Act.
Plus, if you're making a large purchase abroad, a 0% purchase card could help to spread the cost - just check the fees and charges for foreign use to make sure it's cost effective and aim to repay before the interest-free period ends.
Withdrawing money on your credit card abroad
Some credit card providers charge a withdrawal fee if you take out money from a cash machine while abroad, but others have low or no withdrawal fees.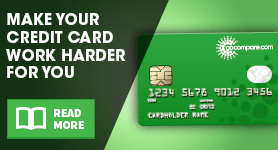 In some cases this could mean you'll get better value with this method than taking cash to a bureau de change.
Be aware, however, that credit cards will charge interest from the day the money is withdrawn, with no interest-free period as you'd get on purchases.
The cost of this can be minimised by repaying the amount as soon as you can using internet banking while away.
Prepaid cards
Prepaid cards can be useful when you go abroad to help you to budget while you're on holiday, as well as removing the need to carry around a lot of cash, which could leave tourists vulnerable to theft.
Prepaid cards work by allowing you to top up in advance and then use the plastic while away to make purchases or withdraw cash.
By loading a card with currency before travelling you can purchase at a time that works best for you - it's the exchange rate on the day you load the card, not the day you spend it, that counts. This can work to your advantage if you buy at the right time.
See also
Cash cover on travel insurance
How to avoid travel insurance claim rejections
Remember that the exchange rate could go up or down after you buy and that, like credit cards, the card provider will set its own exchange rate, which may not be competitive.
Bear in mind that your prepaid card might not be as widely accepted as a credit or debit card, so don't assume that, for example, a car hire firm will accept a prepaid card in place of a credit card.
Some cards may require you to pay a fee to use them overseas, but there are some prepaid cards which are specifically designed to be used abroad. These may have a lower application, transaction or withdrawal fee.
Some also have an inactivity fee, so check for this if you only plan to use the card once or twice a year on holiday.
Traveller's cheques
The selling point of traveller's cheques is the protection they offer - if you keep note of the unique serial number on each cheque you could get your money back in the event they're lost or stolen.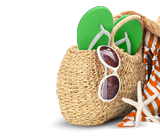 However, there are a number of charges to take into account when considering traveller's cheques, which can make them one of the poorest value ways to use travel money.
A commission of 2-3% may be charged, plus a handling fee and a charge when you cash your cheques in.
Exchange rates can also be quite poor compared to the other options.
Finally, with traveller's cheques falling in popularity, it can be quite hard to find somewhere to change them into cash once on holiday.
With credit cards and prepaid cards offering similar levels of security, you may want to consider these options first.
By Emily Bater