Find out more about ID theft protection, or identity theft insurance as it's also known, and whether you need it.
Key points
ID theft protection can cover the cost of repairing a damaged credit report as a result of ID theft
It may be sold alongside products like credit cards and life insurance
Remember that your bank can reimburse you for money that has been stolen as a result of ID theft
Identity fraud is a major problem in the UK, with over 275,000 incidents reported to Cifas † (Credit Industry Fraud Avoidance System) in 2014, a 25% increase on the year before.
There are products on the market sold on the understanding that they'll help you in the event of ID theft.
These are often sold when you take out a credit card, but do they actually work, or would you think the name a little misleading if you actually find out what you're covered for?
What is ID fraud?
Identity fraud is when someone steals your identity and tries to purchase items or apply for credit in your name.
There are a number of different ways criminals can access the necessary details for committing ID fraud, which includes everything from rooting through your rubbish for personal documents to sophisticated digital scams such as vishing.
Read more about the different types of scams used in our guide to financial fraud.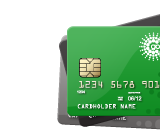 What does ID theft protection cover?
It's often mistakenly thought that ID theft protection will cover you for any money taken from your account as a result of your identification being stolen and used fraudulently, but this is untrue.
In fact, if your money has been taken as a result of fraudulent activities you'll be reimbursed by your bank, as long as it can't prove that you've been grossly negligent.
Examples of you being grossly negligent could include telling others your Pin, or leaving documents containing personal details lying around where they could be intercepted by others.
What ID theft protection actually covers is repairing a damaged credit report after an incident. Some policies may include access to credit monitoring services aimed at early detection of fraud.
It can cover the cost of reinstating your identity; this could involve phone bills, time off work, travel expenses and legal costs.
However, there's one big catch; it's highly unlikely that you'll actually incur any of these costs as a result of identity fraud because your bank should investigate the fraud for you and reimburse you where necessary.
What's more, you should make sure you read the terms and conditions of an ID theft protection policy, as there are likely to be a number of exclusions.
Mis-selling ID theft protection
Did you know...?
It's possible to be sent alerts when changes are made on your credit report
Much like payment protection insurance (PPI), ID theft protection has hit the headlines for all the wrong reasons in recent years after being reportedly mis-sold in a number of incidents.
It was sometimes pushed alongside products like credit cards or life insurance, but sometimes it wasn't obvious to customers what they were signing up to.
One of the most prominent cases of this was by global financial company CPP,† which was fined £10.5m by the Financial Conduct Authority for mis-selling card and identity theft protection policies to customers who had taken out credit cards.
The case resulted in £451m being paid in compensation to claimants in 2014.
If you choose to take out ID theft protection, make sure you take the time to read what you're signing up for and be vigilant for any added extras which may not be completely obvious.
You may also want to check your statements regularly in case payments are being taken for ID theft protection that you're not aware of.
If you think that you've been mis-sold ID theft protection, you may be entitled to compensation.
Alternatives to ID theft protection
There are a few different options you can choose to help recognise fraudulent activity on your account, which can cost less than taking out ID theft protection.
Protective registration
Protective registration is a service provided by Cifas which flags up your name and personal details in its National Fraud Database.
This means that you'll receive special attention from any organisations that use Cifas and they'll do more security checks when credit is applied for in your name.
Note this is to be used as a preventative measure and won't pay out anything if you're a victim of identity fraud, plus it may take longer for you to make credit applications as there are more checks to complete.
Card Protection Agency Accreditation Scheme
It may be a bit of a mouthful, but the Card Protection Agency Accreditation Scheme † enables you to register your cards. If identity theft takes place or your cards are lost or stolen, you can use the scheme to cancel all your cards in one go and order replacements. Note that this is not a free service.
In the wake of the mis-selling scandal, credit cards are less likely to offer old-style fraud protection products when you take out a card, but you might find this is presented as an optional extra instead.
See also:
Cancelling old credit cards
Credit reports
Checking your credit report regularly can help you recognise if there have been any applications which haven't originated from you found in your credit file.
If you then spot anything unusual, contact the relevant organisation to report the fraud to your bank or building society where necessary. If it's your bank that needs notifying, they'll investigate the fraud and, where necessary, report it to the police.
If you aren't certain who you should report it to, contact Action Fraud † who will be able to point you in the right direction.
Credit report alerts
With some paid-for credit report services it's possible to have alerts activated on your credit report which will notify you when a change has been made.
Be aware that there may be a delay of a few days between the change occurring and receiving a notification, by which time fraudulent activity could have taken place.
By Abbie Laughton-Coles