Midata empowers personal finance comparison choices by giving consumers easier access to their data and helping them use it to choose the right deal.
Learn more about specific midata areas:
The government's midata initiative was launched in 2011 as a scheme feeding into the overriding programme of providing better information and protection for consumers.†
It aims to encourage consumers to be more aware of their spending habits and how best to spend and place their money.
This is done by getting businesses, consumer groups and regulators to make available the data they hold on consumers in standardised, safe, electronic and portable formats.
It should then be possible to upload the data simply and automatically into comparison sites and other tools to enable clearer and more informed decision making.
The project could impact on almost any aspect of personal finance, but at the outset the government is focusing on:
Personal current accounts
Credit cards and credit reports
Energy
Mobile phone companies
"In the digital age the information that we generate as we go about daily life is a source of huge potential value," said Professor Sir Nigel Shadbolt, the chair of the midata programme.
"Midata can be used to find the best deal, or else get together with people who have similar interests and needs, or simply enable us to make better decisions as consumers."
Midata is a voluntary scheme, but the 2013 Enterprise and Regulatory Reform Act has given the government extra potential legislative powers over particular industry sectors.†
Midata for current accounts
Despite innovations such as the Current Account Switch Guarantee, consumers have proved reluctant to change their current account provider.
Did you know...?
Gocompare.com was the first comparison site to offer midata-powered current account switching, the service launching in March 2015
This has served to limit competition in the market between banks, building societies and other financial institutions.
Under the midata current account scheme, customers can easily download up to 12 months' worth of transactions data in a single file, which they can then automatically feed into participating comparison sites.
The UK's biggest banks have already signed up to the service and Gocompare.com was the first comparison site to offer it.
The service launched in March 2015† and, as of March 2016, there was still no other comparison site offering midata bank account comparison.
If you search for current accounts through us, you'll see our standard comparison table but also a button inviting you to try our enhanced, midata-powered service.
Click this and we'll walk you through the simple steps you need to take…
The first stage is to get hold of the midata file provided by your bank. If you have access to online banking you should see an option to download it when you're logged in.
In accordance with the data protection rules from the Information Commissioner's Office, we'll ask you to upload this file to enable the comparison. The information is encrypted and is only used to calculate your personalised comparison table – your data isn't stored, nor is it used for any other purpose.
To protect your personal information, the file won't contain your name, address, sort code or full account number, and information within certain transactions will be blanked out.
It will force banks and building societies into offering bank accounts that customers really want and need
Matt Sanders
Over 1,500 calculations relating to your spending habits will then be made by examining a huge number of transaction types.
These are basically the things that banks charge you for - all foreign usage fees, for example, plus any overdraft charges, cheque return fees and standing order charges.
Gocompare.com will then trawl the current account market and show consumers a table with the options available to them.
"We work out for the bank accounts that are available in the UK what every single account charges, its fees, rates of interest, cashback offers, incentives and rewards," said Ian Major of Runpath, the digital design company responsible for building Gocompare.com's midata current account comparison engine.
"Then we have to unfold all of that information in milliseconds to be able to show the results that are bespoke for the consumer."
The one assumption that is made is that you'd use the accounts we've compared in the same way as you've used your old account according to the data you've provided. Based on that, the comparison table forecasts the actual cash benefit (or cost) you'd incur by switching to a particular product.
Security is, of course, a major issue with such sensitive data and our processes are in accordance with the data protection rules from the Information Commissioner's Office.
The information is encrypted and is only used to calculate your personalised comparison table – data isn't stored, nor is it used for any other purpose.
"It's very important that customers know their data is protected if they wish to take advantage of this new tool," said Andrea Leadsom, economic secretary to the Treasury.
"That is why I'm pleased the banking industry has worked closely with the government and the Information Commissioner's Office to make sure safeguards are in place, particularly around anonymising an individual's banking data."
The Department for Business, Innovation and Skills (BIS) has described midata for current acounts as "a major breakthrough in empowering consumers and increasing competition in high street banking".
Gocompare.com's Matt Sanders said: "Despite initiatives such as the seven-day switch guarantee, consumers are reluctant to ditch under-performing banks.
"Midata will make current account switching simpler and better, connecting an individual's banking patterns with the best deals.
"It will force banks and building societies into offering bank accounts that customers really want and need and encourage challenger banks to enter the market.
More competition means a more dynamic and innovative market, which helps customers benefit from cutting-edge financial technology and makes it easier for challenger banks and alternative providers to enter the market and prosper
Andrea Leadsom, MP
"By enabling our customers to use their actual current account data we can provide more meaningful product comparisons and help them to find what's really right for them."
As midata evolves, the switching process is likely to be streamlined with the help of Application Programming Interfaces (APIs), a set of routines, protocols and tools for building software applications.
Essentially, APIs should help different companies share data and speak to each other more easily.
In the 2015 Budget the government confirmed its commitment to deliver an open API standard in UK banking and - working with the banking and financial technology (FinTech) industries - set out a detailed framework for its design by the end the year.
This was to enable FinTech firms to make use of bank data on behalf of customers in a variety of ways and to ensure the UK remains at the forefront of developments in financial technology and innovation.
"FinTech has the potential to revolutionise the way we bank, and midata is a very important stepping stone in that journey," said Leadsom.
"More competition means a more dynamic and innovative market, which helps customers benefit from cutting-edge financial technology and makes it easier for challenger banks and alternative providers to enter the market and prosper. We've addressed the balance of power between customer and bank."
Midata and credit cards
While credit cards are switched more regularly than current accounts, the provision of more easily accessible data on past spending habits under midata should help consumers make better choices about their next card.
In its November 2015 report on the credit card market,† the Financial Conduct Authority (FCA) noted that the ranking criteria used by price comparison websites 'may not be sufficiently capable of reflecting the individual's credit card usage pattern' and suggested midata as a solution to this and other problems in the market.
"We could consider how to build on the government midata initiative for personal current accounts and the development of APIs which will make the process simpler," said the report.
"Consumers may make more informed comparisons if they consented to third parties, such as price comparison websites and other credit card providers, having access to their transaction history data. We are interested in views on the potential cost and benefits of developing comparable solutions for the credit card sector."
Midata and credit reports
Credit reports are a confusing area for many, and it's hoped that midata can help to clarify what consumers are paying for and why.
Read more about some of the things that need to be considered in our beginners' guide to credit reports and ratings.
Midata and energy
Energy firms are increasingly taking on board the need to provide customers with downloadable data to better understand their gas and electricity usage.
Midata aims to further encourage this practice across all energy suppliers and to make it easier to upload this data to comparison sites.
Midata is... an opportunity to democratise the markets
Stelios Koundouros
With this goal in mind, the midata Innovation Lab (mIL) worked with industries to encourage the creation of simple apps for mobile devices.
One example of the way this may work is the inclusion of a Quick Response (QR) code on energy bills.
The plan is for bill-payers to be able to scan the codes with a smart device and then upload their consumption data to a comparison website.
In its March 2016 provisional decisions into reform of the energy market, the Competition and Markets Authority (CMA) said that it is "proposing to recommend to the Department of Energy and Climate Change (DECC) several changes to the midata programme that (subject to customer consent) would give price-comparison websites (PCWs) increased access to more customer data and, in so doing, enable PCWs to monitor the market on behalf of their customers and advise them of savings".
It further recommended that participation in midata should be compulsory for all gas and electricity suppliers, and that the scope of midata energy should be expanded to include meter type, Warm Home Discount indicator, consumption data, and time-of-use for those customers on Economy 7 meters or other time-of-use tariffs.
Midata and mobile phones
The format of mobile phone bills can be difficult to understand, something that may discourage consumers from shopping around for the right deal.
Writing on the BIS blog† in September 2012, Stelios Koundouros, founder of mobile phone comparison website billmonitor.com, said:
"The implementation of the 'midata' vision is without doubt a prerequisite for ending confusion facing UK consumers about how much they pay for goods and services. But in my view it's about more than just that.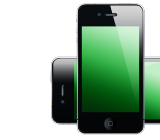 "It's an opportunity to engage people: to help them choose the better deal and to care about making a choice - an opportunity to democratise the markets.
"One of the challenges we faced in setting up billmonitor.com was spending significant resources to understand user data.
"[This was so that] we could tell customers whether they were under- or over-using their mobile phone tariff and how they could save money."
Again it is hoped that midata will standardise the approach to the gathering and release of data, making it easier for consumers to find the right deal at the right price.
What's next for midata?
"I'd like to see midata moving into every area where a company collects personal usage data from a customer – anything that tells a company how a customer uses a certain product," said Sanders.
"The customer should be able to access that data in a standard way that allows them to then go away and compare other products within the market."
Major added: "We see the roles of the comparison sites and other websites changing quite dramatically in the coming years.
"It's all well and good us doing a midata comparison for a current account to see which one you should move to, but if in that same process we were able to understand how you use your credit card, how you pay off your mortgage, how you deposit money if you're saving, what loans you might have, what insurances and so on… that joined-up view gives us a much richer picture."
By Emily Bater
[SeanSocialShare]