Smartphones are heralding a new age of banking with the advance of Paym. Find out more about sending and receiving money using your mobile...
Key points
Paym lets you pay money directly into someone else's account using their mobile number
You can send up to £250 a day
You need to register with your bank or building society to send and receive payments
Paym (pronounced 'Pay-em') is an innovative way of making financial transactions using your phone.
Paym is a money transferring service joining the mobile banking revolution to usher in a new age of easy financial management.
It's designed to be quick, simple and secure and lets you send money by simply entering the recipient's mobile number, with no need to exchange account details.
Paym launched in April 2014 and by January 2015 almost two million customers had registered to receive payments through it and over £26m had been sent.†
While Paym doesn't work in the same way as contactless payments, it allows you to make payments quickly while on the move. If you owe a friend for lunch, you can send them the money while you're still in the restaurant or pay them back for a concert ticket while you're at the gig.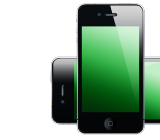 "Smartphones have changed the way we communicate, hold and access data, news and entertainment," said Gocompare.com's Matt Sanders.
"New developments such as Paym mean that, in the near future, mobile payments may well replace the use of cash."
How does Paym work?
Paym allows people to pay up to £250 a day straight into another person's bank account.
Registering for Paym
To use Paym you must register your mobile number to the current account you want payments to be deposited into... then you're ready to send and receive payments.
Many banks have already signed up to offer Paym - find out if your provider is one of them by visiting the Paym website.†
If you bank with one of the participating providers you'll be able to register your phone number for Paym, usually via the account provider's website and internet banking.
Receiving a Paym payment
Other people can pay directly into your account using just your mobile number.
You can only link one current account to your mobile number, so if you change your current account you'll probably need to de-register with your provider and re-register with your new details.
Sending money with Paym
You can send payments to anyone registered with Paym, regardless of who their account provider is.
Using your bank's mobile app, choose or enter the recipient's phone number.
Developments such as Paym mean that mobile payments could replace the use of cash in the near future
Each time you send a payment, Paym will show you the name of the recipient before sending the payment and ask you to confirm it.
Once you've confirmed it's correct the money will be transferred to the receiver's account.
Using Paym without a smartphone
You don't need a smartphone to receive payments via Paym but you do need to register your mobile phone number, which can usually be done using internet banking.
Your bank or building society may offer a method which doesn't require a smartphone to send payments.
Some participating banks and building societies allow customers to make payments using just a mobile number with online or internet banking, but it's a good idea to ask your own bank or building society to be sure.
Where can Paym be used?
The big advantage of Paym is being able to use it on the go - most people keep their phones on them all the time, so it's a really convenient way to pay.
Paym is perfect for paying back friends, family or other individuals who have provided you with a service.
As of November 2015, Paym is only available for payments between individuals and not through most companies or in shops.
However, this may soon change - jump to our section on Paym for businesses to find out more.
Is Paym safe?
Paym has been developed by participating UK banks and building societies in accordance with their security requirements - that means that the level of security applied to your bank account is also applied to Paym.
You'll have to set a security number or pin code which you'll need to enter each time you send money.
Personal details and information are held securely and fully protected by data protection laws.
The legal protection applied to other current account and online payment services is applied to Paym, so unless you act fraudulently you'll be protected.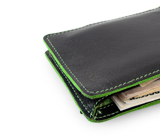 What happens if my mobile phone is stolen?
Paym requires you to enter a password or security code, so if your phone is stolen the app should remain secure.
However, you should still contact your bank or building society immediately to report the phone lost or stolen, just as you would if you lost your debit card.
Your provider will then be able to suspend your Paym and reset your security.
What happens if I accidentally send money to the wrong person?
Every time you send money using Paym, you're asked to verify the name of the recipient before confirming the payment. This means you can check you're sending money to the right person.
If you do accidentally send money to the wrong person, you should contact your bank as soon as possible to find out if there's anything they can do to attempt to recover the payment.
Changing your Paym details
Customers are able to de-register from Paym at any time.
Did you know...?
It's been estimated that 20 million adults will use their mobiles to pay for goods and services by 2020
To de-register you can change your choice of payment account, the mobile number you've registered for the service or the bank or building society you joined through at any time.
If you switch current accounts you'll need to de-register through your current provider and re-register with your new one.
Paym for joint bank accounts
If you have a joint bank account both parties can sometimes register their own phone numbers for Paym usage - get in touch with your provider to do this.
It may not be possible to register more than one phone number on joint accounts if the account can only accept instructions from all account holders acting together.
Paym for businesses
Whether you can use Paym for your business or not depends on your provider.
In November 2014 HSBC expanded its Paym service to allow customers to send money to small businesses, local shops and tradespeople.
Currently businesses can only receive money from customers, but the ability to send money is being reviewed.
Businesses can also download the Paym logo from the Paym website, which tells customers that they accept Paym payments.
Other mobile payment systems
Using mobile phones to make payments has become increasingly common and the technology is set to become more widespread as social networks and technology companies jump on the bandwagon.
Zapp
Zapp† uses customers' existing banking apps to make mobile payments in the same way as Paym, but also allows customers to send money to a variety of retailers.
In October 2014 Zapp partnered up with retailers including Asda, Sainsbury's, House of Fraser and Thomas Cook to allow customers to pay using Zapp, whether they're shopping online or in store.
It was estimated in a report by the Centre for Economic and Business Research (Cebr) for Zapp† that 20 million adults will use their mobiles to pay for goods and services by 2020, with the value of purchases tripling from current levels to £14.2bn in 2018.
Barclays Pingit
Barclays launched its mobile payment scheme Pingit† in 2012 and it's available to all, whether they're a Barclays customer or not.
By February 2015 the Pingit app had been downloaded 3.7 million times and over £1bn had been sent using it.
In February 2015, Barclays became the first British bank to allow people to pay each other and small businesses via Twitter, using just their Twitter handle.
Paym is available to Barclays customers via the Pingit app.
Snapcash
Disappearing messaging app Snapchat launched a mobile payment feature in November 2014 in partnership with US mobile payments provider Square. The app is currently available to users in the United States who are over 18.
To use Snapcash,† users enter their banking information and then, to send a payment, a Snapcash user types in the dollar amount that they'd like to send in a private message.
Users' data is stored by Square, not Snapchat', which has a history of security breaches.
Apple Pay
The introduction of Apple Pay to the UK in 2015 means that iPhone 6 and Apple Watch users can pay using their devices - find out more from Apple Pay.†
By Emily Bater