Find out about how PayPal and other online money transfer services work, when you can use them and whether they're a safe way to send and receive money.
Key points
PayPal lets you store card and bank details to pay for goods and transfer money
Businesses can use free accounts or upgrade and pay for extra features
You may not get protection under Section 75 of the Consumer Credit Act if using a credit card through PayPal
PayPal is an online payment service that allows individuals and businesses to transfer money for goods or services and allows personal transfer of funds from one person to another.
PayPal is one of the most popular ways to spend, send and receive money online.
It was founded in 1998 and - as of June 2015 - had 148 million active accounts in 26 currencies across 203 markets and was processing nine million payments every day.
How does PayPal work?
You can use PayPal for a number of things:
Send or receive payments for online auctions like eBay
Buy and sell goods and services
Exchange money with someone
Make or receive donations
Sending funds
To send cash to someone, all you need is their email address - you don't need to know the recipient's current account details.
You will need your own PayPal account with linked bank and debit or credit card details in order to pay an individual.
Larger retailers may use PayPal simply as a payment processing gateway and, if this is the case, you can pay them without having your own PayPal account - you simply enter your card details as you would for any other online shopping purchase.
Receiving funds
When it comes to receiving money, the recipient will need to attach a PayPal account to their email address.
If they're not already signed up when you send a payment using their email address, they'll receive an email promping them to do this to receive the money.
Millions of people use PayPal to receive payment for items sold online on websites like eBay and Etsy.
Selling through PayPal allows customers to pay you directly into your PayPal account, which you can then transfer into your bank account.
Withdrawing funds
To withdraw funds from PayPal, you simply need to register a bank account with PayPal into which you can deposit the funds. The money should appear in your bank account within two hours.
Shopping with PayPal
PayPal stores all your financial information, so instead of having to enter your bank account details each time you want to buy something, you can just log in with your email address and password.
It's free to buy something with PayPal unless it involves a currency conversion
This can be quicker and more convenient and lets you store details for several different bank accounts and cards in one place.
Where can I use PayPal?
PayPal can be used in thousands of online stores when you make your purchases - simply click the PayPal button if it's there and you'll be redirected to your PayPal account.
PayPal is owned by eBay (the companies announced plans to separate† in 2015), and to sell or buy on the online auction site you're asked to open a PayPal account.
The cost of using PayPal
Basic accounts with PayPal are free, as are many transactions, including all shops that accept PayPal.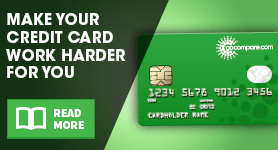 It's free to buy something with PayPal unless it involves a currency conversion.
Sending and receiving money is free in the UK, as long as the payment comes from a bank account, debit card or PayPal balance and no currency conversion in involved.
If a payment is made using a credit card, in a different currency or if it's an international transfer PayPal charges the sender a fee, between 3.4% and 7.4% of the amount.
Businesses can get a free PayPal account, or they can pay a monthly fee for a 'pro' account which offers additional features.
With a pro account you can host a PayPal checkout on your own website, and can accept card payments by phone and mail order.
PayPal and security
From 17 June, 2015, the time PayPal users have to complain about a purchase increased from 45 days to 180 days
Signing up to PayPal means you have to link your bank account and debit card or credit card, so that your payments can be funded.
Paying with PayPal means your financial information isn't shared with retailers or other third parties. PayPal is secure to minimise risk, although fraud can still occur.
PayPal protects users when their account is used without their permission and it can refund purchases which never arrive or are incorrect or faulty.
Dispute resolution
PayPal also offers a dispute resolution service, to negotiate between buyer and seller, and vice versa.
From 17 June, 2015, the time PayPal users have to complain about a purchase increased from 45 days to 180 days.
The change is particularly welcome for people who pay for tickets for music and theatre shows with PayPal, which regularly go on sale more than 45 days before a show. If tickets fail to arrive, these customers now have more protection.
PayPal also extended its UK protection of digital goods, services, tickets and other downloads. There were also changes to holidays and car rental paid for via the service.
From 17 June, 2015, buyers will be reimbursed if they don't receive these goods or if the goods don't match the seller's description.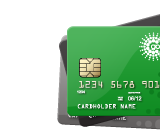 Section 75 and PayPal
Section 75 of the Consumer Credit Act protects purchases made on a credit card between £100 and £30,000, but it may not apply when buying with a credit card through PayPal.
Section 75 applies when there's 'direct relationship' present between a debt and the product, as with a credit card purchase, store cards and store credit.
However, when you use PayPal you don't have a direct relationship as the money passes through PayPal before reaching the recipient - you're paying PayPal and PayPal is paying them.
There are some cases, however, where you may have Section 75 protection with PayPal. Where large retailers use it as a 'merchant acquiring service' - simply as a way to process payment - you'll still be protected.
Selling on eBay
If you're thinking of selling collection-only items on eBay, sellers have been warned not to accept PayPal payment before a buyer picks up an item and to only accept cash payment on collection.
Instances of payments being made through hijacked accounts and then the money taken back mean that sellers could find themselves out of pocket, with no recompense from PayPal's seller protection scheme as there may be insufficient evidence that the item was actually handed over.
PayPal told the Guardian,† however, that new policies have been introduced to protect sellers, as long as they reported the crime to the police.
Other online payment services
Google Wallet
Google Wallet allows you to pay money to Gmail contacts through your email account, for free.
The feature lets you attach money to an email, as you'd attach a picture or document.
You can send and receive money through Google even if you don't have a Gmail account - Google Wallet also exists independently and allows you to send money through your phone.
Amazon Payment
Amazon's competitor to PayPal uses the details stored in users' Amazon accounts to pay for purchases across different websites.
You simply log in to your Amazon account instead of entering your details.
Amazon Payment is still limited to certain websites, so look for the Amazon logo when shopping to see if it's available.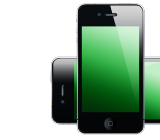 Apple Pay
Apple Pay is a way to pay using your mobile phone while out and about, but it also offers a way to pay for apps and in-app purchases directly from your Apple Pay wallet which, according to Apple, stores your details securely. It is only available on certain Apple devices.
Paym
It's not quite a direct rival to PayPal, but Paym is a way to make financial transactions direct from your phone. Paym allows you to pay friends, family and, in some cases, businesses.
By Emily Bater
[SeanSocialShare]