Find out more about peer-to-peer currency exchanges, how they could help you get more for your money and who they're most useful for.
Key points
Cuts out middlemen to potentially offer a more competitive rate
You need a bank account in the country and currency you're exchanging to, so good for ex-pats or those studying abroad
Firms may not be authorised by the FCA so your money could be at risk
If you regularly travel to another country - whether it's for leisure, work or study - you'll need to send and change money every few weeks.
Peer-to-peer exchange services cut out the middlemen - banks and currency exchanges - by providing an online platform for travellers who want to exchange currencies.
This can mean you might get a better deal with them, as they may have lower fees and a more competitive exchange rate than traditional currency exchange options.
How does peer-to-peer currency exchange work?
Currency exchange platforms allow users in different countries to register online and credit their account with money they want to exchange.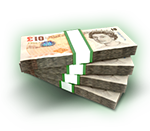 The peer-to-peer platform will then match your offer against users who are offering the currency you need. Once matched, the amount exchanges and the sum is transferred from the buyer's account to the seller's, and vice versa.
Currency exchange platforms include CurrencyFair, TransferWise and MoneySwap.
The currency never actually leaves the country of origin, meaning that the cost of bank conversion fees is cut.
Transfer takes one-to-two days, but it may take a few days to match your currency offer to another user.
Who can use peer-to-peer currency exchange sites?
To use peer-to-peer currency exchange sites, you need to have a bank account in the currency you're swapping into - so if you're buying US dollars with sterling, you'll need a dollar account in the US into which the money can be deposited.
This makes CurrencyFair and other transfer websites like TransferWise and Midpoint worth considering if you have a holiday home abroad, visit a country regularly or are an ex-pat, but perhaps not if you just need spending money for a week away.
Peer-to-peer transfer is also ideal if you're living abroad or have a holiday home but need to send money home for bills, or if you have a child or dependant living abroad and you need to send them money.
Sites charge a varying rate of commission, which can rise depending on how much you transfer.
Look around for the best deal for your needs, depending on the speed, amount and currency. Check the sites before signing up to find out whether they have the currency you need - they may not carry the wide range that's available on the high street.
Sending your money with peer-to-peer exchange
Before agreeing to pay your money, a firm should tell you how much exchanging the money will cost you and what exchange rate you'll receive.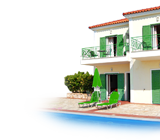 They'll also be able to indicate whether you can cancel the transfer and what charges would apply if you were to do so.
After the transfer, you should be given a reference and an indication of how long the money will take to appear in your account and in the other person's.
Is my cash safe if I use peer-to-peer exchange?
Some currency exchange websites are authorised by the Financial Conduct Authority (FCA), but others aren't and with these you'll have no recourse to complaints procedures and the Financial Ombudsman if there's a problem.†
There are two types of FCA accreditation; companies can either be registered or authorised.
Larger firms must be 'authorised'. This means that, at the end of each day, your money is separated from the firm's own accounts, meaning you should get it back if the firm goes bust.
Smaller firms can instead choose to be registered rather than authorised. These firms offer no safeguards in the event that something goes wrong.
To find out whether a company is regulated by the FCA, you can search for its name on the FCA register.†
If the firm you're thinking of using isn't regulated by the FCA it doesn't necessarily mean it's operating illegally, but that is a possibility. However, be aware that it may be authorised under another country's legislation if it's based abroad.
By Emily Bater