Prepaid cards don't require a credit check and can help those who like their simplicity, plus those who don't have a debit or credit card.
Key points:
Prepaid cards may help with online purchases, budgeting and travel
No credit check is required, so they're an option for those with a poor credit score who may not have a debit or credit card
Be aware of any fees for your card, such as withdrawing cash, spending and monthly charges
Gocompare.com DOES NOT currently offer a prepaid card service
Prepaid cards let you load a chosen amount of money onto a card, which can then be used at cash machines and to make purchases.
Unlike with a credit card there's no credit arrangement involved, which means there won't be any interest to pay and there's no need for a credit check.
Most prepaid cards are Visa or MasterCard, which are widely accepted across the UK and overseas.
Topping up prepaid cards
Much like a pay-as-you-go mobile phone or a prepay gas/electricity meter, you can transfer money to a prepaid card and use it until the balance reaches zero.
When this happens it'll need to be topped up before you can use it again. This can be done online, at cash machines, via text message or by phoning your provider.
It's even possible to load your card with money at some shops in the UK, for example the Post Office.
Use of prepaid cards
Prepaid cards can be useful and practical for a number of different purposes.
Budgeting
If you struggle to keep to your budget, you may want to think about loading a card with money once a month for a number of your smaller outgoings and then trying not to go over the limit you've imposed, for things such as food shopping and socialising.
Using prepaid cards abroad
Prepaid cards can be useful when you go abroad, helping you to budget while you're on holiday, as well as removing the need to carry around a lot of cash, which could leave tourists vulnerable to theft.
Children using prepaid cards may be able to purchase age-sensitive items via the internet where it's harder for merchants to verify the consumer's age
Matt Sanders, Gocompare.com
They may also help you provide security for bookings and hire deals, but don't assume that, for example, a car hire firm will accept a prepaid card in place of a credit card.
Some cards may require you to pay a fee to use them overseas, but there are some prepaid cards which are specifically designed to be used abroad which have a lower transaction or withdrawal fee.
Prepaid cards for young people
For children going on school trips or a holiday, using a prepaid card could help provide enough money for their time away from home without the chance of overspending, and without them having to carry cash around.
Products such as Osper and goHenry cards may help young people to take charge of their money responsibly without the possibility of falling into debt or spending beyond their means.
Both are designed for eight-to-18-year-olds, with the Osper card accepted anywhere showing the Mastercard symbol and the goHenry card anywhere with a Visa sign.
"Parents or guardians are able to top up the card, plus both child and parent can manage the money via an app and, if necessary, stop the card if it's stolen or misplaced," said Gocompare.com's Matt Sanders.
"Make sure that you read the terms and conditions carefully though, as fees will apply for certain transactions, for example spending abroad, and children may be able to purchase age-sensitive items via the internet where it's harder for merchants to verify the consumer's age."
Also be aware that after a free introduction period you may be charged an annual or monthly fee.
Advantages of prepaid cards
Protection
Just like with a credit card, your plastic will be Pin protected and you'll be able to recover any losses made as a result of proven theft or fraudulent activity on your account.
Did you know...?
Some prepaid cards can help rebuild credit ratings
Also, prepaid cards aren't linked to your bank account, so if they're stolen thieves will only be able to access the money uploaded onto the card.
Be aware that prepaid cards may not be covered by the Financial Services Compensation Scheme (FSCS) as they fall under the category of e-money, which doesn't fulfil the definition of being a 'deposit'.
However, the introduction of Electronic Money Regulations in 2011 by the Financial Conduct Authority (FCA) means that all e-money institutions, including prepaid cards providers, must safeguard customers' funds.†
So, in the case of the institution becoming insolvent, e-money will be protected from other creditors' claims and the customer will receive their money back.
Remember that, as it's not a credit card, you won't have any protection under the Consumer Credit Act on purchases between £100 and £30,000.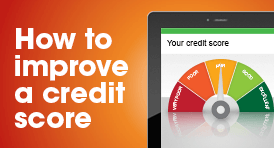 No credit checks
As there's technically no credit on your account, you won't need a credit check for this type of product which means that it may be an option for those with a less than favourable credit rating.
There are even some prepaid cards that will help to build a credit history, so long as you pay the monthly fee.
Fees for prepaid cards
Make sure that you're aware of all the potential fees before you take out a prepaid card product and weigh up whether it's worth it.
Not all cards will carry these fees, but make sure you know the terms and conditions associated with the one you're considering.
Potential prepaid card fees
Application fees
Annual/monthly fees
Transaction/withdrawal fees
Period of inactivity fees
Renewal fees
Redemption fees
Application fees
This is a one-off charge when you start using the prepaid card.
Annual/monthly fees
This is dependent on the product, but some may charge you a fee each month or year to keep using your card.
Transaction/ withdrawal fees
Some prepaid cards will charge you each time you spend on them - be aware of how much you'll be charged per transaction, whether that's online or in a shop.
Also, you may have to pay a fee for withdrawing from a cash machine - this may be a fixed fee or a percentage of the withdrawal amount.
Period of inactivity fees
If you're likely to leave long periods of time between uses, you may be charged.
Renewal fees
After a certain period of time, for example three years, you may have to pay a renewal fee so that you're able to keep on using the card.
Redemption fees
Previously, prepaid card providers were able to keep any outstanding e-money on the card after a certain period of time.
However, under the Electronic Money Regulations, they're no longer permitted to do this and the e-money holder is able to redeem it whenever they want.
Note that they are still able to charge a proportionate fee in certain circumstances for redemption of your e-money.
By Abbie Laughton-Coles
[SeanSocialShare]