Do you know how much income you'll get when you retire? Do you know how much you'll need? Get help with the financial realities.
For most of us, having the standard of living we want in retirement will depend on making our money work for us as effectively as possible
Age UK
Whether you're looking forward to more time on the allotment or more time on a yacht, you'll need to make some important financial decisions on retirement.
These are decisions that will affect you for the rest of your life, so it's important to be as informed as possible about the best choices for your circumstances.
While Gocompare.com can't tell you how to spend your new-found leisure time (we recommend disgracefully), we've written this guide to help you with managing your retirement finances.
How much pension will I have when I retire?
This is one of the most important questions for would-be retirees, but many people don't have the answer.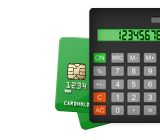 Most people will receive the state pension and you can use this official calculator † to get an estimate of your basic entitlement.
On top of the state offering, defined benefit or final salary pension schemes have traditionally been a huge employment perk as they took the investment risks away from the pension holder and offered a guaranteed return.
But such schemes are becoming increasingly scarce, replaced by defined contribution schemes.
More and more people now have private pension savings, including many who used to be signed up to a defined benefit option but have moved jobs, or have seen their old scheme closed down by their employer.
If you have private pension savings, when you reach retirement age you may be encouraged to use them to buy an annuity. An annuity turns your lump sum into a regular income and many annuities pay out a fixed amount each year, no matter how long you live.
There are many different types of annuity; lifetime or fixed term, single or joint policies, escalating or fixed income. The Money Advice Service † has an excellent rundown of the options and you may want to get advice before committing to anything.
[If you're buying a lifetime annuity with pension savings] it pays to get it right – shopping around can boost your income by 20% or more, and once you've bought a lifetime annuity you generally can't change it
Money Advice Service
Age UK has a pension calculator † that can give you an indication of how much your annuity and state pension will bring in.
Do I have to buy an annuity?
Since April 2015 people have been able to access and use their pension pots in any way they wish from the age of 55.
This means that annuities are by no means the only option for your pension pot. Some of the alternatives include choosing income drawdown, where you draw a regular, variable income from your pension pot while leaving the funds invested.
This is considered riskier than an annuity as the value of your fund can rise or fall with the market. However, it allows you to keep full control of your money.
Can I take a lump sum?
When you begin drawing an income from your pension you can take a cash lump sum of up to 25% tax free - under the new rules you can take more, but could be subject to income tax.
This may be a good way to clear any remaining mortgage or debts. Alternatively, you could invest the money - investing into an Isa could maximise your tax efficiency.
However, taking the lump sum will cut the amount you can spend on an annuity and thereby reduce your annual income for the remainder of your life, so think carefully about whether this is the right decision for you.
What about pension credits?
If you're on a low income in retirement then you could be entitled to pension credit to increase it. This is well worth looking into - according to the charity Age UK, one in three eligible people don't claim it.
There are two parts of the payment and you might qualify for one or both. The first is guarantee credit, which tops your weekly income up to a guaranteed minimum level.
People change jobs so frequently these days that it can be easy to lose track of the different pension savings we've made
Second is the savings credit, which can provide extra money for pensioners with small amounts of savings, or who have an income that's higher than the basic state pension. You can find more information and examples on the Age UK website.†
Age UK also has an excellent benefits calculator † that allows you to work out what you're entitled to. It's really worth claiming every penny you can; you've earned that money.
What if I've lost track of old pensions?
People change jobs so frequently these days that it can be easy to lose track of the different pension savings we've made. But that money isn't lost; you can trace it very easily.
The Pension Tracing Service is free and will search a database of more than 200,000 pension schemes. Visit their website † or give them a ring.
How can I increase my retirement income?
If you're going to buy an annuity, make sure you shop around for the best one.
Your pension provider will almost certainly offer you one, but it's possible that this will fall a long way short of being the right option.
Shop around, compare rates and products - this could be one of the most important financial decisions you ever make, and getting the right deal could make a huge difference to your life.
If you're unwell then - in purely financial terms - this could work in your favour as you might be eligible for an enhanced annuity, where you get more cash each year.
Health issues such as high blood pressure, chronic asthma or a history of heart attack, cancer or a stroke can mean you're entitled to a higher income. Check out the Money Advice Service guide.†
Topping up your state pension
If you have fewer than 30 years of National Insurance contributions or credits when you retire then you won't be entitled to the full state pension.
Just because you've reached state pension age, you don't have to retire immediately
It may be possible to pay voluntary contributions to make up this shortfall, though, and the financial benefits of doing so could be significant. Find out more and get help with the calculations you should make on the Gov.UK website.†
Can I defer my state pension?
Another option for boosting income is to postpone retirement, potentially by deferring your pension.
Just because you've reached state pension age, you don't have to retire immediately. You can begin to draw your pension and continue working (see below) or you can postpone claiming your state pension.
Deferring allows you to collect a lump sum or draw a higher pension when you do eventually claim it.
Alternatively, you could claim a lump sum equivalent to the amount you would have received plus the Bank of England base rate plus 2%. There's more information on the Gov.UK site.†
Remember that, once you reach state pension age, you no longer have to pay National Insurance contributions, even if you carry on working. So you'll get to keep more of what you earn.
Can I get a job when I'm retired?
You may decide to work part time after you've retired, which can have social benefits as well as financial ones.
This won't affect your pension, although you will pay tax on earnings above your tax-free allowance, just as you did before. There's more information available on the HMRC website.†
Can I cut my household bills in retirement?
See also:
Life insurance for older people
Senior travel insurance
If you're struggling to cope with the post-retirement loss of income then why not use some of that free time to streamline your bills?
The good news is that most households could save a lot of money by spending an hour or so a week managing their finances.
You could, for example, see if you could save by comparing car insurance via Gocompare, or by changing energy companies.
Getting proactive on your household bills could save you hundreds of pounds a year, leaving you more money to spoil the grandkids with. Or to spoil yourself, of course.
Can I get help and advice?
The financial decisions you take as you approach or begin retirement will have a considerable effect on the amount of money you have and the quality of life you enjoy.
Give yourself plenty of time and get help so you can be sure you're making the right decisions:
You could also seek advice from independent financial advisers; just make sure you understand how they are paid before seeking their help.
You need to know if they will give whole-of-market advice or just plug a few specific firms.
By Felicity Hannah